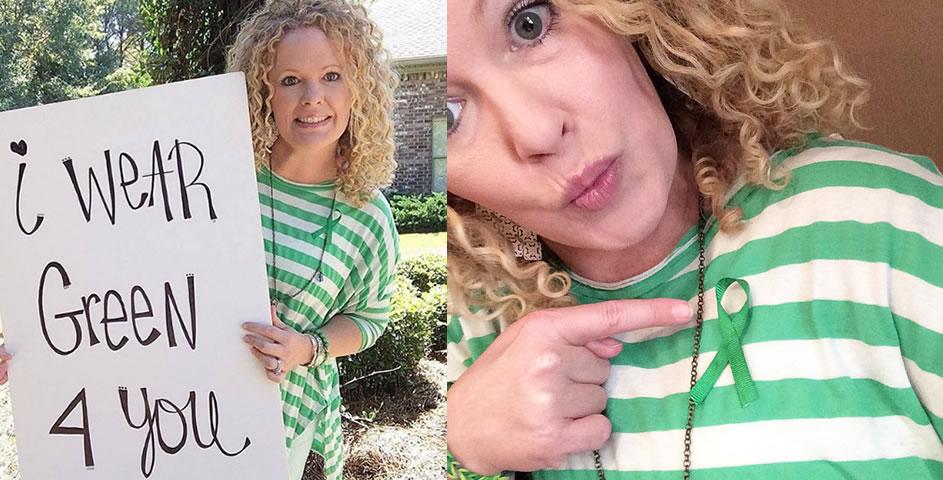 To Those Who Don't Know It Is Also Liver Cancer Awareness Month
Someone recently asked, "What's it like for the liver cancer community during the month of Pinktober?". My response? "We are a tiny crumb of green on a chopping block of pink".

The first time I heard the word "cancer" was as a child, when my mother explained how her boss was diagnosed with breast cancer. Months later, we heard she was in remission. Life carried on as usual. A short two years later, her cancer struck a second time, and this time she peacefully lost her battle here on earth.

Since then, breast cancer awareness has grown and survival rates have increased, except for cases of metastatic breast cancer, which is when the cancer has spread to other parts of the body. Metastatic breast cancer, or stage IV patients are in treatment for the rest of their lives. The billions of dollars raised and advocacy for breast cancer as a whole has not been seen by the metastatic community, although I am aware that for topics such as these more information and research is needed.

Years later, at the young at of 23, I was diagnosed with Fibrolamellar Hepatocellular Carcinoma, a rare liver cancer. My cancer was detected at an early stage while looking at other medical issues. Because of this, a resection was performed with no additional treatment and no recurrences. This particular cancer is not usually found until it is too late, meaning, once it has progressed, a liver resection is not a suggested treatment plan.

Fibrolamellar is one of five Liver Cancer types. It is common in teens and young adults.1 in 5,000,000 are diagnosed. 1,000 a year are diagnosed. Fibrolamellar was first detected in the early 1950's. So few people are diagnosed and most have not heard of it- even some medical personnel.

Most are not aware that liver cancer and breast cancer both share the awareness month of October. Each October the regard for the liver cancer community is so tiny compared to that for breast cancer.

It is not about toning down the pink. It's more about spicing up the green and letting others hear our voices too. There is no need for a "green wash" of soup cans, mixers, etc. We do need the acknowledgement that our lives matter, too. Until our voices are heard, effective treatment plans and early detection plans will stay non-existing. I speak on behalf of all liver cancer types, there is more to life than "think pink".

Because I am a member of a Fibrolamellar group, I witness others lose their battle. This year alone, we have lost the most from our small group. Husbands, wives, moms, dads and siblings say goodbye until eternity.

The scar etched between my breasts to my belly button is only a physical marking of my cancer journey. The emotional pain, no matter if I cram it in the back cobwebby corner of my mind, still surfaces. It does not go away. Similar to if you've lost a parent or child, fought in a war, or suffered another type of traumatic event. It's part of my life story. It reminds me to speak up and to not turn a blind eye. Even on the hard days I do not want to share, days I get panic attacks, or when old emotions flare in post-traumatic waves, I will speak up.

My dreaming passion is one day there will be better detection, treatment plans, and progress for liver cancer, just like there has been over the years for breast cancer and other types.

Therefore, I leave with you these words: "think green," "think liver cancer awareness" too this October.

Let us fight for all. Honor. Support. Advocate.

Let us shine a ray of hope in the cancer community together.

How do you feel about spreading awareness every October? Share in the comments below or sign up here.

Photos courtesy of author.