Warriors Fighting Cancer With Fitness | Ashley Lentz
We spoke with Ashley Lentz, the founder of The Aunt Sister Project. The Aunt Sister Project is a non-profit organization that offers virtual fitness classes for the cancer community, taught by cancer exercise specialists.
What is your personal connection with cancer?
Ashley: The Aunt Sister Project is dedicated in memory of my aunt, Sister Helene Lentz. She was a sister in the church, and everyone in our community would call her "Sister Helene." Growing up, I thought her first name was Sister, so I would call her "Aunt Sister". Aunt Sister was the leader of her congregation and was well-loved throughout my hometown. She was such a humanitarian, starting several charities and always finding ways to support those in need. The non-profits she created are still helping her community to this day.
My aunt was diagnosed with Stage IV Ovarian Cancer one August, and passed away mid-December of the same year. Coincidentally, I had begun studying the benefits of physical activity during and after cancer treatment around the time of her diagnosis. As an exercise physiologist, it was really helpful for me to understand what was happening in the body. Not long after Aunt Sister passed, I started teaching group fitness classes to my first group of survivors. That ended up being a life-changing experience for me. I was going through such an intense period of grief, but I pushed myself to work even harder at supporting this new program for the cancer community. It has always been my dream to keep her legacy alive, and founding The Aunt Sister Project was my way of doing so.
I haven't had cancer, but I've seen several members of my family experience cancer or other chronic illnesses. I see how losing flexibility and physical mobility can hurt one's health in so many different ways. Being able to hold onto as much physical strength as possible while receiving treatment for any illness is so important. I love being able to honor my aunt and give the gift of mobility to cancer patients through my organization's classes.
Not only have I been able to give important fitness resources to the cancer community, but The Aunt Sister Project also has been able to provide emotional support to our class participants. The relationships that these participants form throughout their weeks of online classes seem to be life-long friendships. Just bringing people together in this space has such far-reaching positive effects on their lives.
What motivated you to create The Aunt Sister Project?
Ashley: When COVID-19 shut down the in-person gyms, I needed some way to transfer my experience as a fitness instructor to a virtual space. I was left searching for a purpose. I decided to host these cancer fitness programs online to be able to continue to bring people together weekly.
Zoom ended up being far more successful than I initially imagined. As the lockdown extended, more people joined our online sessions. Some individuals who had no way of accessing a cancer fitness program in their hometown joined our Zoom sessions. Others who couldn't physically drive to a gym joined in. Many individuals started their fitness journeys from scratch with us.
Even as gyms reopened, this program continued to blossom. We provided a safe, comfortable, judgment-free environment for those in the cancer community to receive exercise instruction. Working with a personal trainer is expensive, and very few trainers specialize in cancer exercise. Our small class sizes allow individuals to receive very personalized, specialized training at an affordable price. What began as a placeholder during the lockdown has grown into an important resource for the wider cancer community.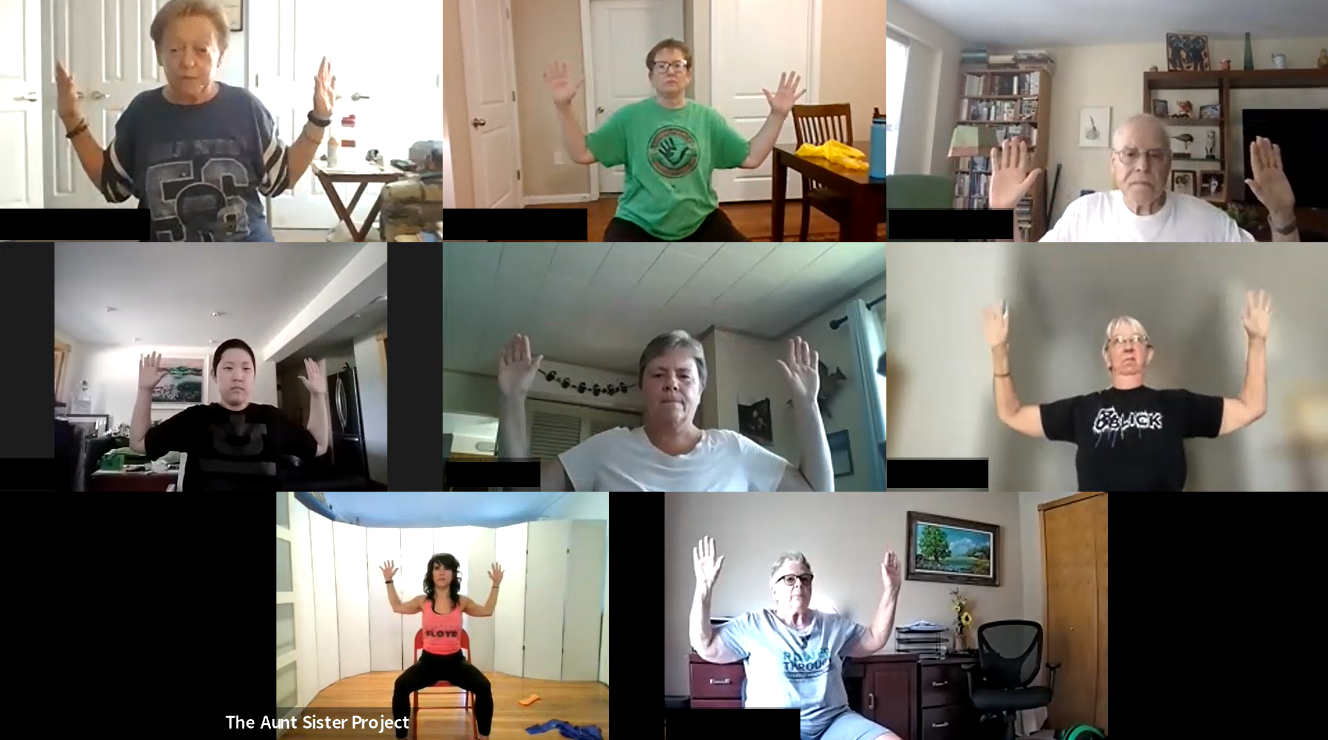 What is The Aunt Sister Project's mission?
Ashley: The Aunt Sister Project wants to make the "staying active" part easy for anybody who's going through cancer. Whether in active treatment or recovery, finding a place to start when it comes to fitness is difficult. Appointments pile up, you don't have time to schedule gym classes, or you may not be able to leave your house for health reasons. These online scheduled classes offer a low-effort way for individuals to participate consistently in a fitness class from the comfort of their own homes. This can be the important first step in regaining mobility for many in the cancer community.
We also want to make our classes accessible to as many individuals as possible. Our classes cost as little as $5 per session, and some take our classes completely free of charge. We just want to get as many people as possible on their way to a healthier and happier life. We're a 501(c)(3) nonprofit, so we rely heavily on the generous support of donors to subsidize the costs of the programs.
What support can the cancer community find in your organization?
Ashley: Many individuals are hesitant to join a cancer support group because they don't want to feel defined by their cancer diagnosis. We don't want cancer to become anybody's identity. With the Aunt Sister Project, individuals can get the exercise their bodies need with a group of individuals going through the same cancer experience. It's like a support group, without officially being a support group.
Our organization offers exercise programs for all fitness levels and abilities. Anyone living with cancer (over the age of 18) can take part in our programs, and we strive to keep our fees minimal, so that cost is never a deterrent. We know that people going through treatment, surgeries, PT, etc., have a lot on their plates, and this is our way of making their lives a little easier. We take the "guess-work" out of it, so all they have to do is show up and do they can. Our instructors are all cancer exercise specialists who have been through a formal certification process and who also work as personal trainers/group fitness instructors. These classes are offered at different levels, and all focus on foundational breath work, mobility, core connection, and fitness techniques. Our goal is to educate our participants along the way, so that they can continue to work out on their own, or attend our ongoing "graduate" programs we offer throughout the week.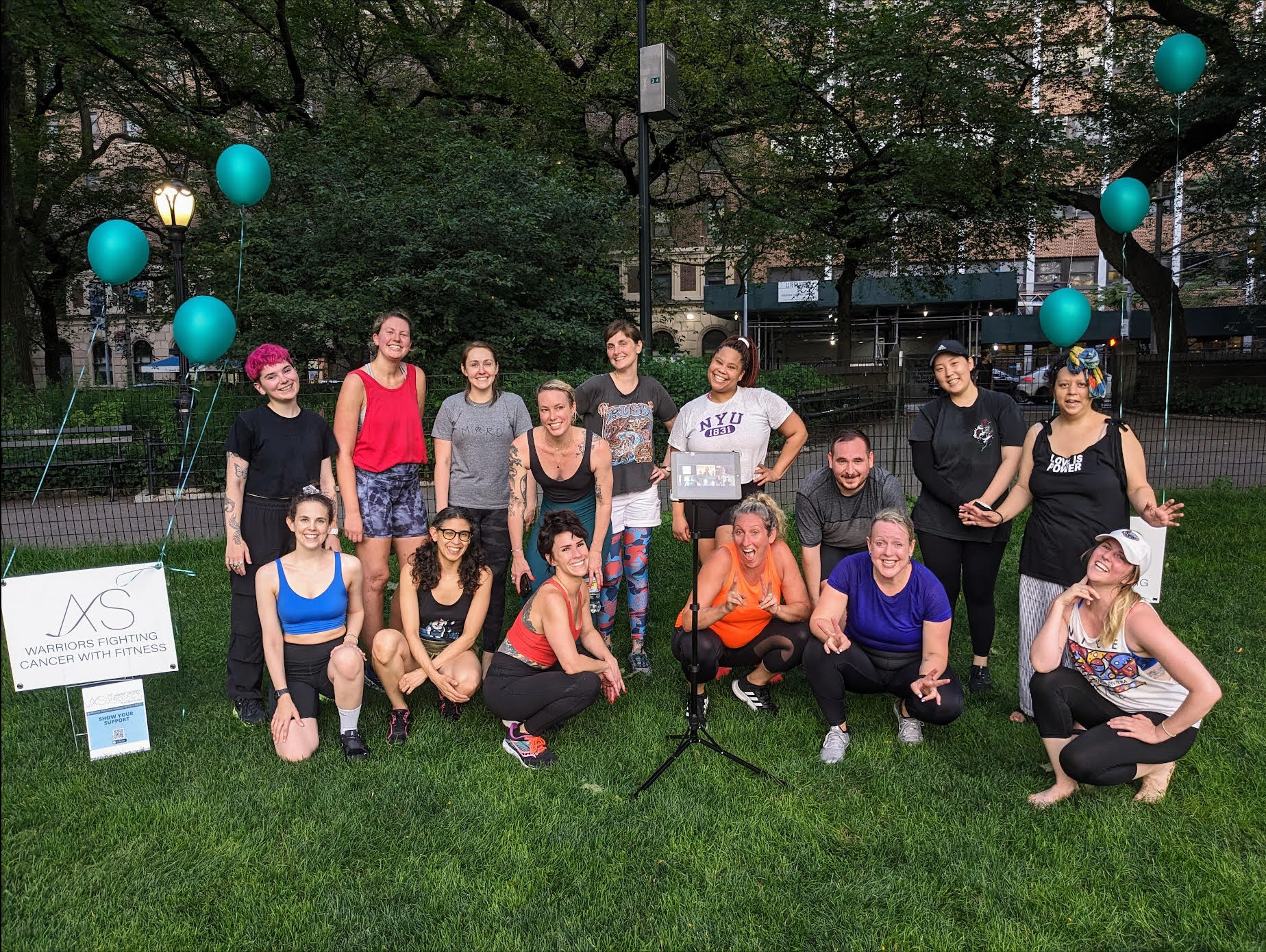 What is your main goal over the next few years?
Ashley: Our next goal is to be able to offer classes daily, and then to have classes multiple times every day. We want to offer options for our night owls and for our morning people, while still maintaining affordability for our patients. This requires more awareness for more fitness trainers and fundraising.
You don't have to go through cancer alone. There are people out there going through the same thing, and organizations like ourselves offer support to the community. Being able to make one step in a healthy direction through fitness can make the whole cancer experience a lot less daunting.
How can people support your organization's future?
Ashley: Working with cancer exercise specialists isn't cheap, and we are determined to not put any extra costs on our class participants. About 25% of our class attendees receive full scholarships for their exercise sessions, and the other 75% of attendees pay on a sliding scale. We rely on fundraising, mostly grassroots from our website, to subsidize these scholarships.
Any kind of donation is super helpful and is the biggest way to support us.
Another amazing way to support us is merely spreading the word. Tell your friends and family about our classes, and invite them to sign up and participate. The more individuals participate in the classes, the more classes we can continue to expand our reach in the community.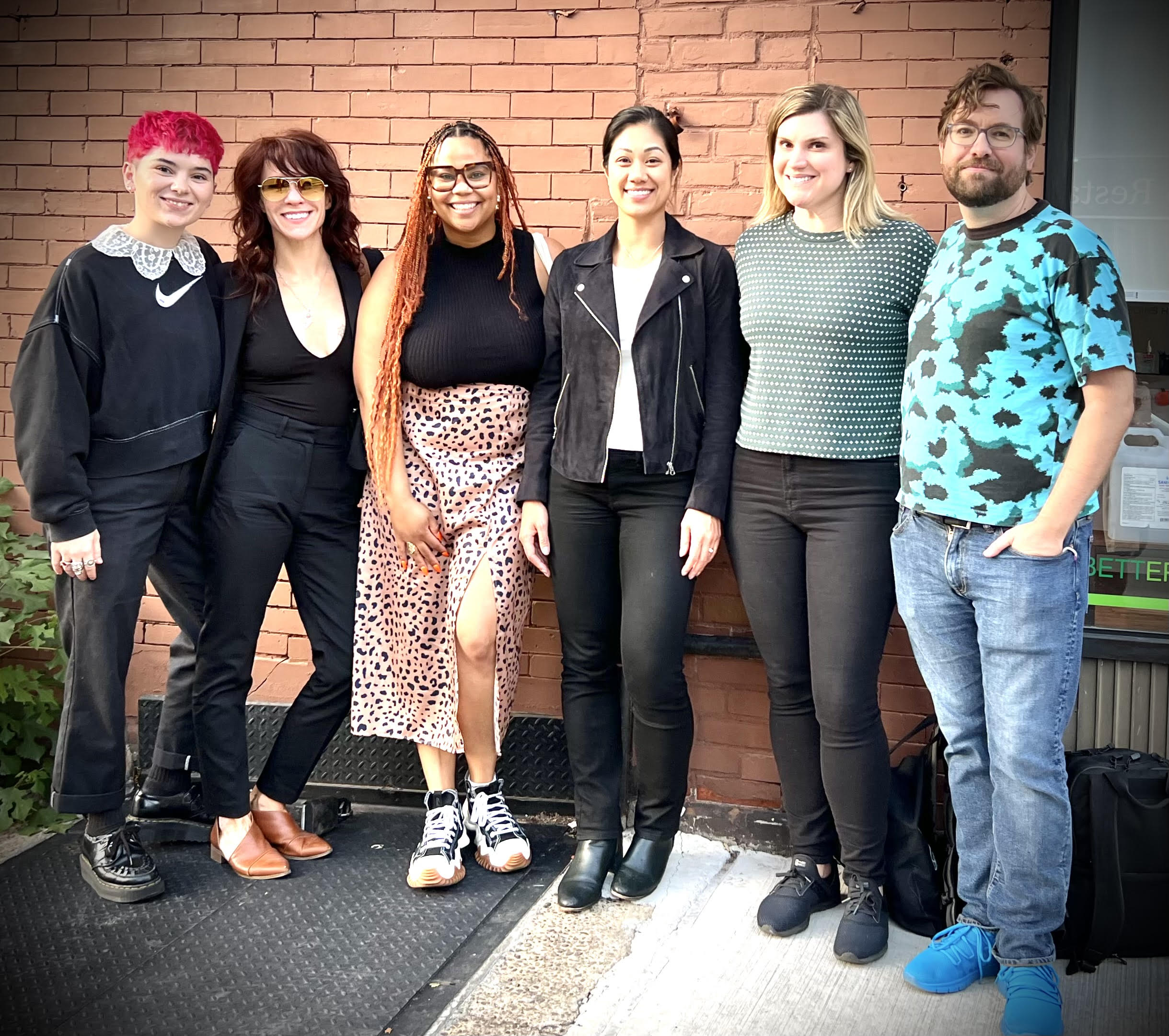 Reach out to Ashley on IHadCancer: https://www.ihadcancer.com/theauntsisterproject
Learn more about The Aunt Sister Project and reach out for support: https://www.auntsister.org