Our Story
It all began with three words. "You have cancer."
When Mailet Lopez was diagnosed with breast cancer in 2008 at the age of 33, she had great support from family and friends, but still found that they couldn't fully understand what she was going through. She spent a lot of time searching online, but couldn't find a resource that easily connected her to someone who could answer all of her questions.
It was only by chance that Mailet found her cancer hero - a breast cancer survivor who was the same age as her and happened to be in the same waiting room. She was able to answer many of the questions that Mailet had and shared valuable information on treatment options. Most importantly, she really understood, first-hand, what Mailet was going through.
It was this encounter that made Mailet realize that when it's a matter of life and death, nothing should be left up to chance. Mailet decided that she wanted to help the next person who was affected and change the way people deal with cancer. She took advantage of her unique position as the co-founder of an award-winning digital agency and, along with founder Anthony Del Monte, leveraged the talent and experience of their team at Squeaky Wheel Media to build IHadCancer.com.
Our Team
Our team consists of a group of passionate survivors, supporters and caregivers. You can find our profiles and connect with us here: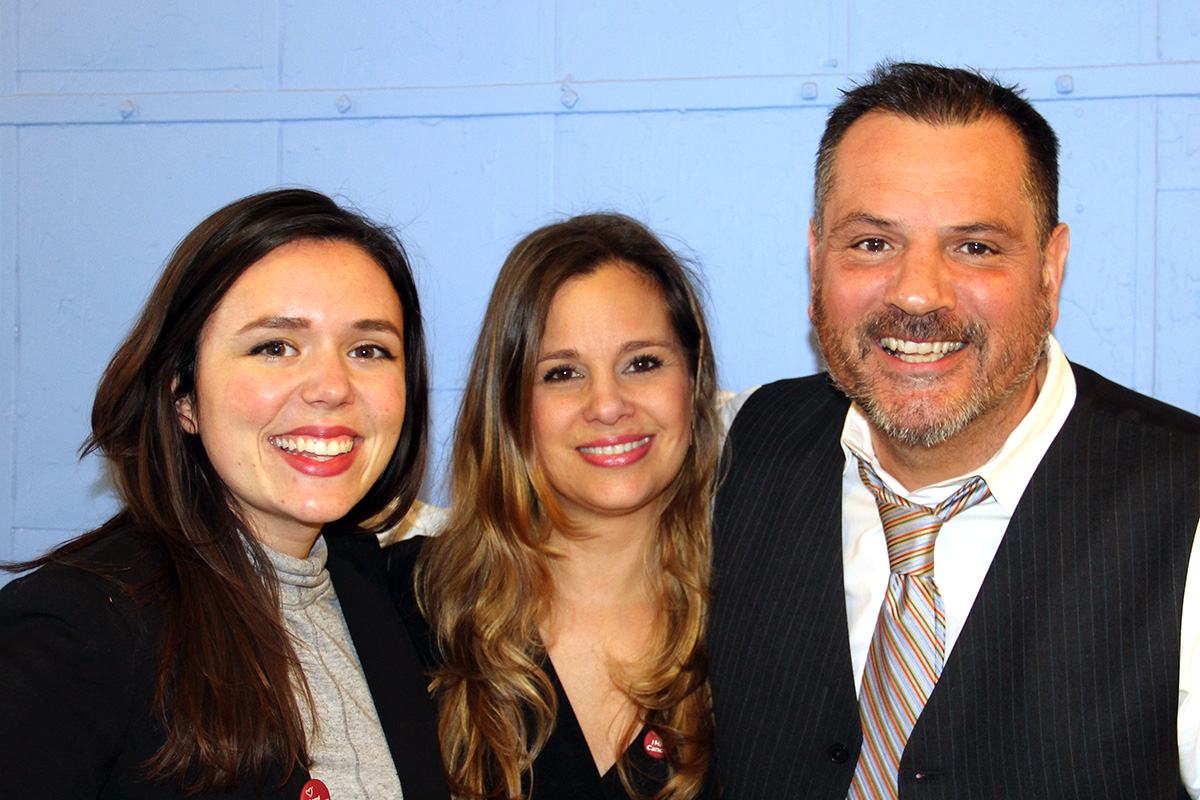 Mission Statement
Our mission is to empower anyone who has been affected by cancer. We provide our members with the ability to connect and share personal experiences about cancer with others who really understand. Our community engages all who are involved in an individual's cancer fight: the survivors, fighters, supporters and caregivers.
Why IHC Matters
In the United States alone, there are nearly 16.9 million people with a history of cancer alive today, with an estimated total of 1.8 million new cases projected to be diagnosed in 2020. 1 in 2 men and 1 in 3 women will be diagnosed in their lifetime, and each one of them has a story and a personal network of supporters who are also intimately involved with the fight.
The work done to date by foundations, health organizations and medical technology companies has resulted in an increase of survivorship rates for many types of cancers. Our audience has demanded a voice and a platform that not only helps them navigate life after cancer, but also allows them to pay it forward to others who may be faced with a similar diagnosis.
Today, IHadCancer.com is the most engaged cancer survivorship social network online, serving more than 250,000 people worldwide. We were recognized by the Webby Awards as the Best Community Website in both 2015 and 2013, and was also listed by Parade Magazine as one of seven social networks that could save your life. But more importantly, it has led to thousands of people around the world sharing their experiences and sharing their strength.
Shared Experiences, Shared Strength.>