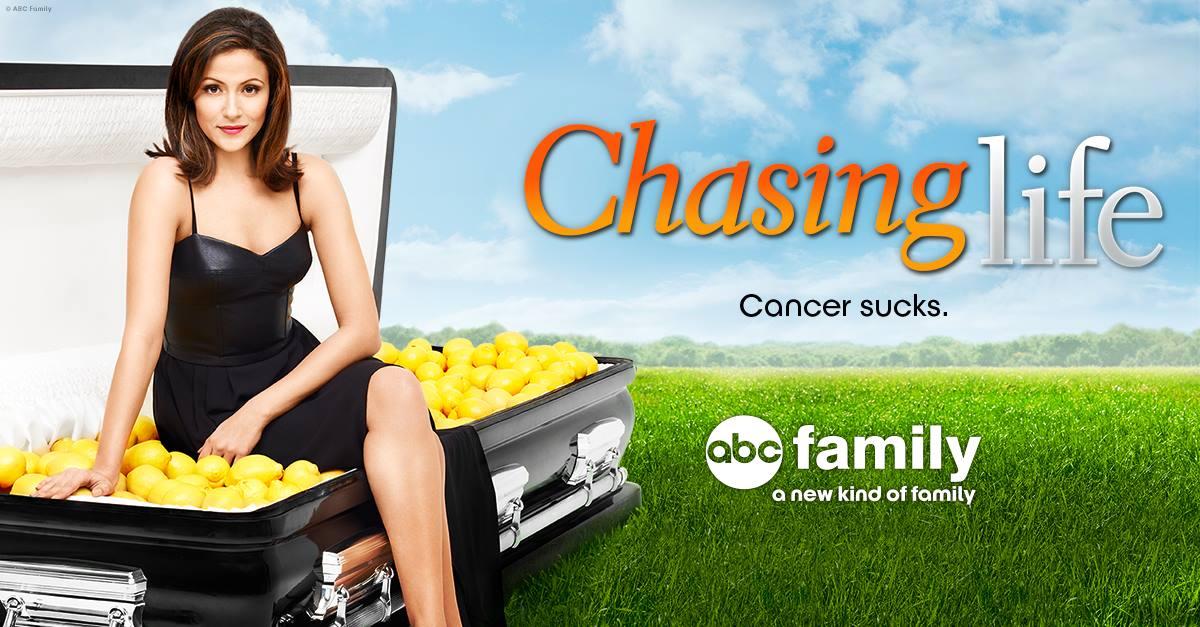 Two Cancer Survivors Review "Chasing Life" | Ep. 9
Season 1 of "Chasing Life" on ABC Family is almost over and April is just about ready to start her cancer treatment. See what these two cancer survivors have to say about Season 1 Episode 9, "What To Expect When You're Expecting Chemo."

With just one more episode left in the first season of "Chasing Life", episode 9 is all about those few days right before treatment begins. April is trying to do as much as she can before being hospitalized for a month.

She is also no longer hiding her feelings for Leo, and she checks up on him after being hospitalized. Still expressing her opinions about Leo's potential life-saving surgery, April flat out tells Leo that if he does not have the surgery and try to fight for his life then she wants nothing more to do with him. April and Leo are both connected through their cancer but they each have a different take on how it is going to affect their lives. Leo has come to turns with his eventual death but April is unwilling to accept the same fate for herself. She is determined to beat her cancer and continue living a full life after it is all over with.

While this is all going on, Beth unknowingly reveals April's cancer diagnosis to a coworker. Trying to avoid this exact situation because she did not want any special treatment while she is at work, April is surprised when the least likely person in the office has the most genuine reaction. Suddenly having her office know about her cancer doesn't seem all that bad.

The episode ends with Dominic, who is currently in Europe, finally finding out about April's cancer. With chemo starting the next day for April we are left with so many questions. Is Dominic going to come back for April? Is Leo going to get the surgery after all? And most importantly, what is going to happen to April?

We asked two cancer survivors to weigh in on the events of this week's episode to see how they relate.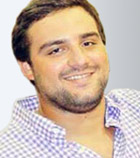 <strong">Nick: 21, Stage 1 Testicular Cancer Survivor
I am happy that April is finally starting to take her cancer head on. Her winning attitude is really inspirational and I love how she is determined to beat her cancer. Unfortunately it is sad to see that her attitude isn't rubbing off on Leo who has already accepted his mortality. I am on April's side and want to see Leo get the potential life-saving surgery. But I can also see where Leo is coming from in wanting to go out on his terms. It is unfortunately a crappy situation that I wish no one had to go through.
It is good that April's office now know about her cancer. I think it will make things easier for her when/if she returns after her treatment is over. The burden of hiding such a big secret can begin to weigh heavily on people and now she no longer has to worry about that.
Well the time has just about come for April will begin her treatment. Although I was not all that pleased with how long it took her to finally start, I am happy knowing that the time is coming soon. I am anxious to see how season one will end and what that will mean for season two.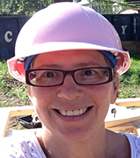 <strong">Marilyn: 48, Stage 3a Breast Cancer Survivor
April is right when she says "this is happening whether I like it or not and I have to own it". SO TRUE! Whether you like it or not when you are diagnosed with cancer you don't have a choice, you have to own it and learn to live with it. Along with all the baggage and craziness it brings into your life.
Having cancer in a way is a gift, it lets you see the things that are really important to you. My family (3 girls and husband) is the most important in my life. I was blessed to see how much support they gave me. Over the past year, I have been able to watch my girls grow closer together and grow in maturity.

Tune in next Tuesday, August 13th at 9/8c for the season 1 finale.