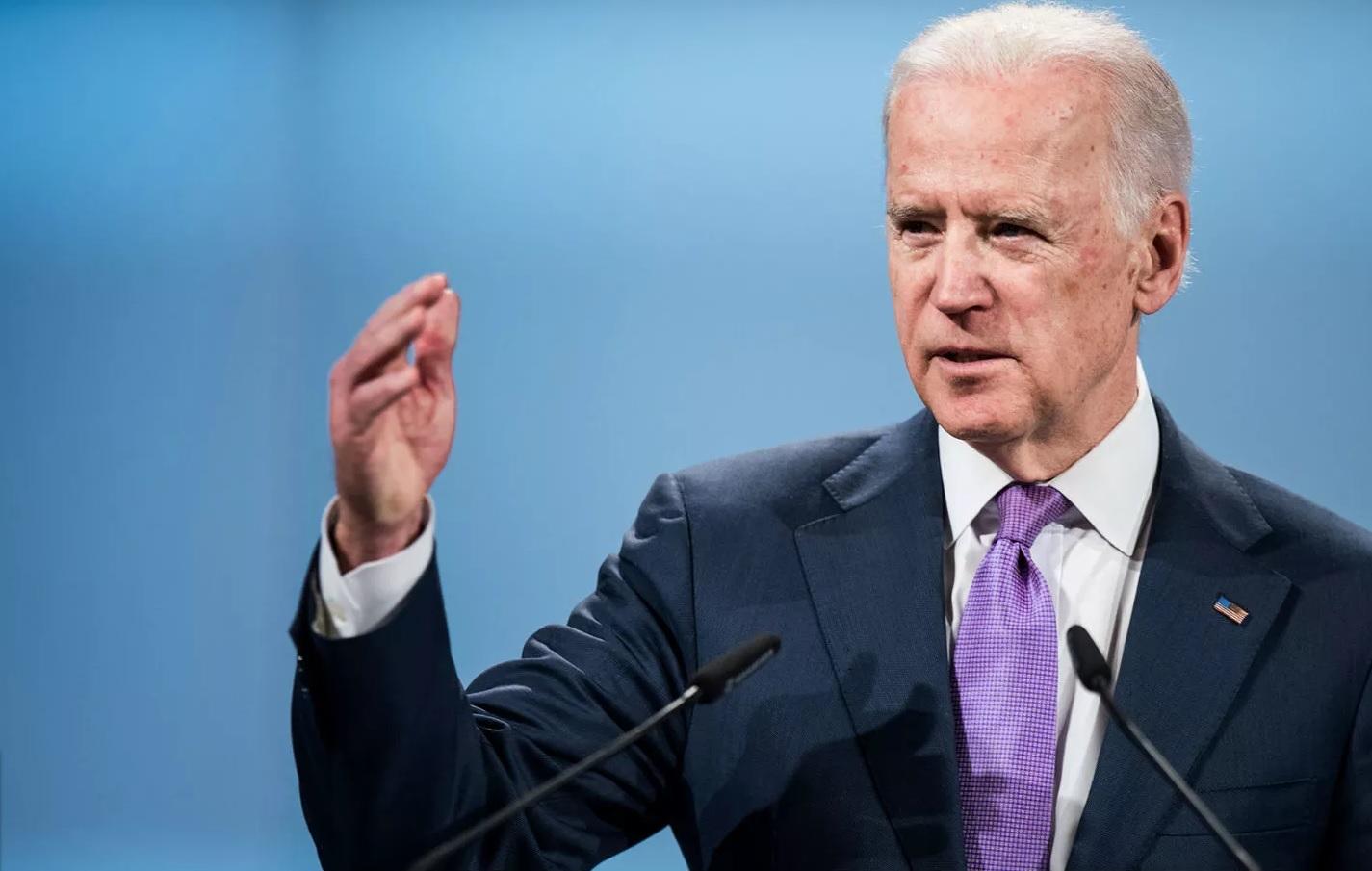 4 Things You Need to Know About The Cancer Moonshot
Have you heard the words "Cancer Moonshot" recently, and weren't exactly sure what it was about? We've done the work for you! Here's your cheat sheet to Joe Biden's Cancer Moonshot Initiative.

On June 28, the Cancer Moonshot hosted a summit at Howard University in Washington D.C. Vice President Biden joined 350 researchers, oncologists and other experts as well as 6,000 individuals at events all around the country. The purpose for the summit was to discuss the details of the "moonshot." We listened along carefully and pulled out some of the key pointers to help create this cheat sheet to help guide you through the new Cancer Moonshot initiative.

1. What IS It?

The Cancer Moonshot is the White House's operation to eliminate cancer as we know it by 2020. In February, the White House announced a $195 million investment at the National Institutes of Health (NIH) in 2016 as part of a proposed nearly $1 billion budget initiative for the Cancer Moonshot.

On the same day of the Moonshot Summit, the Department of Veterans Affairs and IBM Watson Health announced a partnership to provide veterans with cancer a better shot at recovery. Other major sites of investment are cancer vaccine development, early cancer detection technology, increased research for immunotherapy & combination therapy, pediatric cancer, and enhanced data sharing.

2. Who Is Behind It?

President Obama appointed Vice President Joe Biden as the leader of the Moonshot Task Force. For Biden, this is a deeply personal cause. Last year, the Vice President lost his son, Beau Biden, to brain cancer. He was torn between the intensity of the loss and by the dying wish of his son to run for president. "Nobody has a right in my view to seek that office," Biden said, "unless they are willing to give it 110% of who they are...and, I'd be lying if I said that I knew I was there. I'm being completely honest."

"I know it takes time," he said of his grieving process. "You've got to get through the first Thanksgiving – the first empty chair, the first Christmas, the first smell of spring."

Seeing that he couldn't put 110% into the presidency, Biden realized there was something he felt more passionate about than anything else--putting an end to the disease that took his son's life. "What I'm doing now," he explained, "I'm meeting with every center of power within the cancer world. I'm meeting with billionaires who have set up foundations. I'm meeting with everyone from the Mayo Clinic to one of the largest outfits that took care of Beau."

So far, Biden has already taken steps to make clinical trial information more accessible to patients, launched an integrated network of genomic & clinical information on cancer, and has partnered the National Cancer Institute with the Department of Energy to accelerate precision oncology to name a few.

3. What Is Its Goal?

"Imagine a day when cancer is a distant memory," Biden said during his address. "Vaccinated like mumps and measles."

The goal of the Cancer Moonshot is to double the rate of progress toward a cure and make a decade of advances in cancer prevention, diagnosis, treatment, and care in five years. It plans to do this by increasing collaboration between research facilities, expand our common base of knowledge about cancer, and instill a greater sense of urgency on the structural changes that make a difference in cancer research.

Biden went on to elaborate: "The reason things aren't getting done is not because we don't know how to do it, it's because we're not urgently focusing on what has to be done. I'm not naive, I didn't think we could 'end cancer.' I'm not looking for a silver bullet. There is none." Instead, he believes we need "an absolute national commitment to end cancer."

There are several goals set out by the Moonshot program, but its biggest concern is with getting government red tape out of of the way so that oncologists and researchers can figure out how to work together more.

4. What Role Does IHadCancer Have In It?

For the 1.6 million people who will be diagnosed with cancer this year, cancer is more than just research. There needs to be a support system to catch you once you've crossed that line into the cancer world, a space where you can connect with people who ask "Now what?", "How do I live with these side effects?", "What will my life look like if I survive cancer?"

IHadCancer prioritizes the cancer patient and the cancer survivor in every stage: before, during, and beyond treatment. It is the fundamental emotional support system for all people affected by cancer, and it's a special place for survivors who are too often considered "done" with cancer after their last treatment. It's a place to share knowledge that individuals have to help speed cures by raising awareness to side effects and treatment effectiveness. The interactions that happen on this site and our social media accounts provide both peer-to-peer support as well as the wealth of a community.

Unquestionably, the Moonshot Initiative is a vital disruption intended to galvanize cancer researchers. It will change the medicines we are prescribed to take, the processes involved in diagnosis, and it will hopefully lead to a shift in culture that will allow our medicines to be attributed the urgency they deserve. But we are patients only 2% of the time--the emotional, economic, and interpersonal effects of cancer are just as vital parts to our health as the development of the medicine we're being treated with. That is the special interest of IHadCancer, and we will use our platform to amplify your voices so you can have an active role in the Moonshot Initiative.

This is your body we're talking about, after all. You have a right to join the discussion.

What else do you want to know about the Cancer Moonshot? Leave your questions in the comments below!

---
Sources:

Photo courtesy of The Nation.