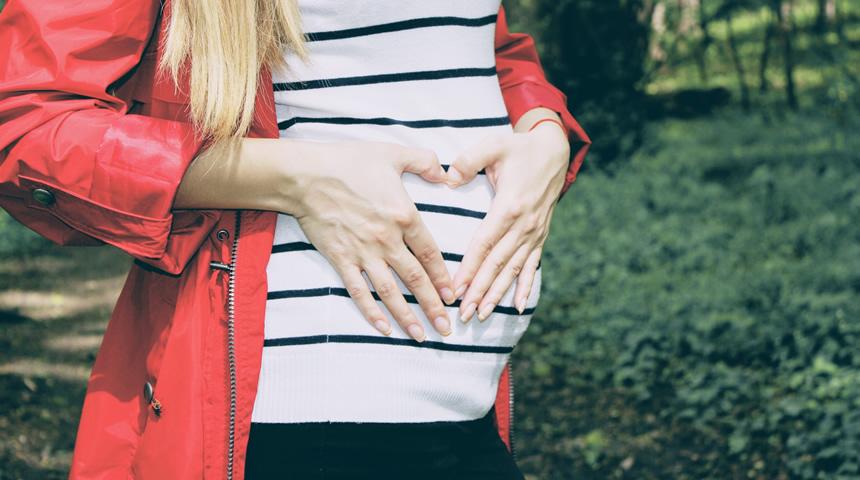 Let's Talk About Fertility Preservation
Tessa James, former Home & Away star, Sony Foundation Ambassador and You Can supporter, graced the cover of ELLE magazine in all her pregnancy glory and beauty. So, what's the big deal you say? Well like many of you on this site, Tessa was diagnosed with cancer as a young adult. She was only 23 years of age when she was told "you have Hodgkin's lymphoma."


Like many of you, not only was she faced with an overwhelming diagnosis, but she was also forced to decide whether or not to undergo fertility preservation. Sound familiar?? Read on…

According to Health Direct, "People who are particularly at risk of becoming infertile are those who have received very high doses of chemotherapy and radiotherapy. Your care team will estimate the risk of infertility in your specific circumstances and it is sometimes possible for men to store samples of their sperm, and for women to store their eggs, for use when their treatment is completed."

Various cancer treatments ranging from types of chemo drugs to location of radiotherapy can have a vast impact on one's fertility post treatment.

Ultimately, Tessa made the decision not to delay her treatment and decided to forgo the option to freeze her eggs. Three years later, she was able to successfully fall pregnant naturally. But she was one of the lucky ones – for many, it's not that simple. While we don't know the specifics behind why Tessa chose not to have fertility preservation, the point is that it was her choice and she made it with access to information and specialists tailored for her. This is a level of care and support that is needed for all young adult cancer patients.

Zoe, a 19-year-old Ewing's Sarcoma patient, was informed of all of her fertility preservation options by her doctor, Dr. Anazodo. "Rather than trying to give me all the information in one day, we had a separate meeting and I was given the opportunity to talk alone," Zoe said. "I chose to have IVF before my treatment started and the cancer and fertility team worked together so that all my pre- treatment tests and fertility procedures happened together. I felt supported making decisions and I was relieved that I was given honest accurate information that I could understand."

By being informed about fertility preservation, Zoe was able to weigh her options and make the decision that she felt was best for herself and her future. This is how we believe it should be for everyone.

We know that it is common for young adults to feel overwhelmed at the time of diagnosis – the only thought being on survival. Fertility preservation often doesn't make it into the conversation, as there's the sense of a ticking clock. But we also know that losing the ability to have children has one of the highest impacts on quality of life for adolescents and young adult survivors.

Fortunately, a group of Adolescent and Young Adult clinicians, led by Rd. Antoinette Anazodo, Paediatric and Adolescent Oncologist, Kids Cancer Centre, Sydney Children's Hospital, are dedicating their efforts into improving the Oncofertility models of care, resources and support for young cancer patients, survivors and families and care givers when faced with this confronting decision.

But they need your help. To make these improvements to patient experiences and survivor's quality of life, they first need to hear from you! If you are an AYA cancer patient, survivor, parent and caregiver with an interest in improving oncofertility care, please participate in this survey and share your experience about oncofertility (Cancer + reproduction) care so that you can help to change the future care and support for other young people going through cancer.

Click the button below to take the survey – you can find out more information about the study here, and review a fact sheet, too.