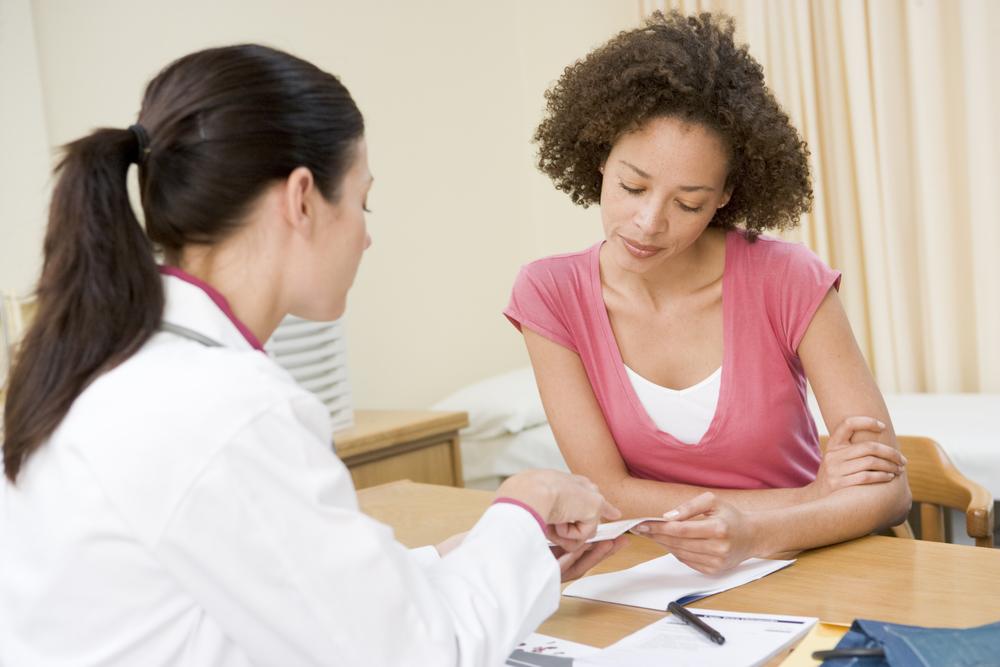 4 Tips For a Chemotherapy Education Visit
Before you start chemotherapy, make sure you are prepared for what is about to happen. Read more for some tips that can help you prepare.

If you were recently diagnosed with cancer, and you are prescribed chemotherapy, anticipating surgery or awaiting radiation therapy, you should have an educational visit before treatment starts. If you're not scheduled for such a visit, request one. The visit, usually led by a nurse, is crucial so that you can understand, prepare for and manage your upcoming treatment. It should be the first step of a successful journey toward recovery.

As a billing manager for a busy oncology practice, I have participated in hundreds of such educational visits. These tips should help guide you in this process:

1. Bring One Trusted, Level-Headed Person With You

As your dedicated note-taker, your companion will remind you of questions you have, deal with details and write instructions down. The amount of information can be overwhelming, adding confusion to an already wide range of emotions. After all, before your diagnosis, these issues likely were neither your area of expertise nor of any interest to you.

If no one can accompany you, record this session or have someone assist you via the phone. Remembering all details under these circumstances is impossible.

Don't invite too many people. A second person, for comfort and support, will be welcome; a larger crowd will not. I participated in too many visits with relatives or friends who derailed the process, wasting time and resources. Your personal patient advocate can relay instructions and information to those who did not participate.

2. Understand Your Treatment Plan

While you may have discussed the main points of your treatment with your doctor, you may not know about many details or understand all of them.

Knowing the details of the treatment -- especially the names of drugs, dosage and frequency, and how they will be administered (orally, injected, infused) -- will allow you to research their medical aspects and locate the appropriate financial assistance. Discuss the expected and potential side effects and ways to recognize or ease them.

Ask for the expected schedule per cycle (the time between the start of one treatment to the start of the next one, usually 21 or 28 days) or after surgery, including lab visits and follow-ups with the doctor. Get a list of all potential prescriptions to check prices with your insurance and pharmacist. Review their indications, scheduled use and secondary effects.

Will outside referrals to other specialists or for imaging be necessary? Verify all are contracted with your plan.

Do not leave without educational handouts, contact information for emergencies, prescriptions for oral medications and a copy of all the forms you signed.

3. Learn How Treatment Will Affect Daily Life

Discuss the impact of your upcoming treatment on your everyday life, including changes to your appearance. Review nutritional supplementation (certain treatments require alkalization of the body) and how to deal with less serious side effects.

Mention any alternative medicine, herb or supplement you might take, as some may interfere negatively.

Go over do's and don'ts, from alcohol use to high-altitude flying and from sun exposure to risk of infection. Ask about birth control, sexual activity and fertility preservation.

Request any documentation needed for your human resources department, insurance or disability office and keep these forms organized. A copy of your treatment order will be needed if you are applying for financial assistance.

4. Understand Your Financial Responsibilities

It is very important to speak to a billing department representative at that time. This is the best opportunity to receive a clear understanding of your financial liability, financial assistance options and get confirmation that your treatment is considered standard and customary. If the prescribed drug, dosage or frequency is not approved by the Food and Drug Administration, payment will be denied (This is called being "off-label.").

Confirm that your medical providers have received authorization. Are all aspects of this treatment covered?

Explain your financial circumstances, ask about payment options, or set up a payment plan. Do not leave without a copy of the authorization letter. If you are applying for outside financial assistance, make sure to share the relevant information. Turning the billing manager or representative into an ally now can save you many dollars and headaches later.

Before your appointment is over, you should have a response to each question, or the name and contact information of the person who can answer.

By crossing off as many questions on your list as you can, you are bringing more peace of mind into your life. Lowered anxiety and reduced stress can have significant positive effects on your health.

Do you have any other tips? Share them in the comments below.