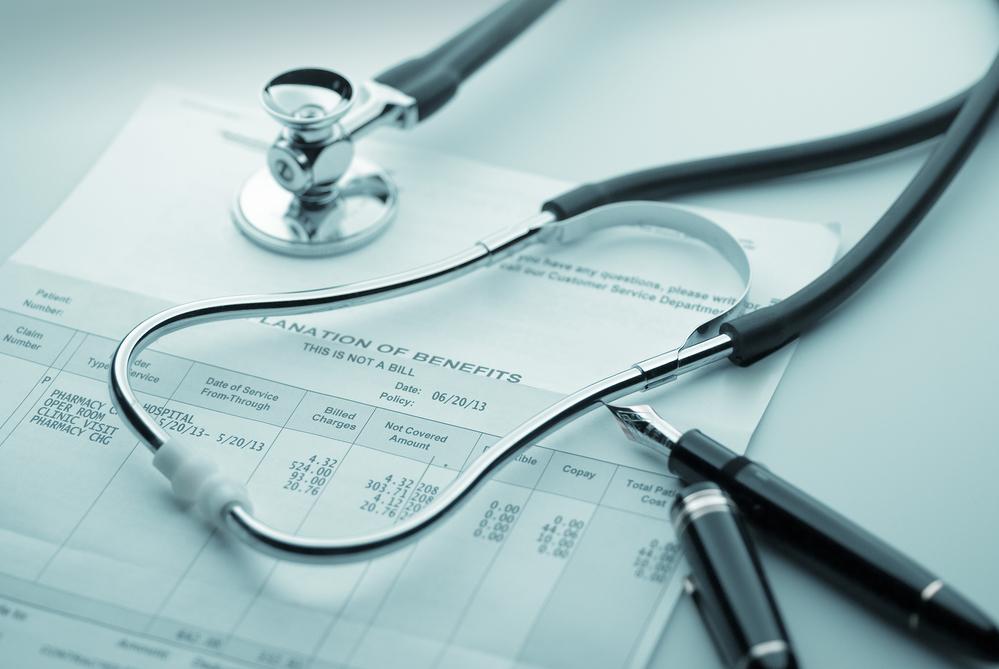 Tips for Choosing the Right Insurance For Your Cancer Diagnosis
Choosing the best insurance policy can be a daunting and stressful task--all the more so if you had, have or are at risk for cancer. What if you need to switch doctors in the middle of treatment? Will your prescriptions be covered? If so, at what cost?

Although you can no longer be denied coverage or payments because of a pre-existing condition, doing some basic research can save you money now and help you avoid surprises later.

A good strategy is to understand your current benefits and liability, medical needs and indispensable policy provisions and benefits. Visit the Cancer Insurance Checklist for cancer-specific information and valuable tips and tools before starting. If you are eligible for Medicare, your "straight" coverage should be easy enough. Medicare providers abound, and your cost is usually 20%, or less if you also have a supplemental insurance plan.

If you are considering a Medicare Advantage plan, are given multiple insurance plan options through your employer, or plan on purchasing a Marketplace plan during the next enrollment period, consider the following.

1. Identify financial concerns

List all your prescriptions, their indication, frequency of use and whether brand-name or generic. Assess the price, cost-sharing level and coverage criteria for each of your potential insurance plans. Next, record your total yearly maximum liability under your present policy, including the deductible, out-of-pocket and copay amounts, as well as pharmacy costs if your plan separates prescriptions from other medical care. This all should be clearly indicated on your plan details; contact your insurance company if you need clarification. Separately, determine the total amount you pay for premiums in a year.

You should have three base figures: total maximum liability, maximum liability for prescriptions and sum for premiums. You may have a fourth figure for any out-of-network services you need.

2. Review your current situation

Could your dependents qualify for cheaper coverage? Family policies are typically less costly overall, but consider a separate emergency policy or Medicaid for young adults.

Next, head to your state's Marketplace website to check for premium subsidies. In plain English, these are discounts on insurance premiums based on your income.

Though enrollment is over for 2014, certain "qualifying life events" will give you access to Marketplace plans for a limited amount of time.

3. Pick up the phone

Contact every office where you receive care or expect to visit after you get your new coverage. Ask for a list of insurance plans they contract with, and make sure your plan is included on this list. Providers must be "in network" in order for you to save money and a lot of headaches.

Also ask which plans are available (HMO, PPO, POS, EPO). They specifically accept for each insurance company. Contracting with the insurer is not enough: physicians in the same practice might see HMO patients when their colleague does not, or may be PPO but not EPO providers. If you sign up for a plan through the Marketplace, verify that your doctor does participate, as networks for the newly available Marketplace plans may be different than those plans you may have had in the past.

4. Compare plans

Compare plans based on yearly premiums, copays, deductibles and overall value. Insurance companies are now required to provide a straightforward summary of benefits and coverage-use this to your advantage. Investigate whether separate policies for family members are a better fit. Consider getting a more comprehensive plan for yourself, and another, less-extensive one for other family members who do not need so many benefits.

Insurance representatives can confirm whether your doctor is contracted, and to whom you might be referred if not. Ask about prescription costs and, if you are receiving treatment, if a "continuation of care" provision would allow you to stay with your current doctor even if not in-network? If not, how would your care be transferred?

Add up those figures from Step 1, plus any subsidy. Which level of plan can you afford?

5. Get help

Agents called "Navigators" specialize in the Marketplace and can help you at no cost. Don't hesitate to call the toll-free number (1-800-318-2596) or visit them in person: you can use the Marketplace websites to find one near you. Navigators are held to strict regulations, and should be able to guide you through this process.

How did you decide which insurance was right for you? Share your experience in the comments below.