This Is What Really Goes on Inside The Mind of a Cancer Patient
Natalie, a 25-year-old breast cancer fighter, has found the perfect way to show how hard it really is to balance all of the emotions and thoughts that we have when dealing with cancer.

There are many different ways that people handle the news of a cancer diagnosis: some people become overwhelmed by the fear of unknown and jump to the worst conclusions, other people push out the negative and focus only on their new-found sense of empowerment. But for most of us, we fall somewhere in the middle, with no idea what the "right" way to feel is.

We recently came across a project called "Texting With Cancer" by a cancer survivor named Natalie Sun. Natalie is 25 years old, eats clean, exercises daily, loves Batman, and is sitting in a doctor's office when her story begins. Her project is a transcript of her inner thoughts throughout her experience with cancer from diagnosis to her treatment today. She divides up her thoughts into iPhone-style messages in pink (herself), dark gray (pessimistic thoughts), and white (optimistic thoughts).

You're going to have high days and low days, just like Natalie, but the essential point is to come back to your center. Giving yourself the freedom to experience this balance is a way of knowing your capabilities in a way that many people will never experience. You can gain perspective of your potential that no one has even seen before.

Don't be afraid to let yourself organically react to a rightfully anxiety-causing situation. Even if your role is typically as the optimist, give yourself the flexibility to go to a dark place. You will then be able to find the strength that will bring you back to your center.

We think that the way that Natalie portrayed this internal struggle is beautiful, but we'll let you read some of the texts and decide for yourself. (Remember, dark gray = pessimistic thoughts, white = optimistic thoughts and pink = herself.

Natalie recorded everything. From the very first point of diagnosis...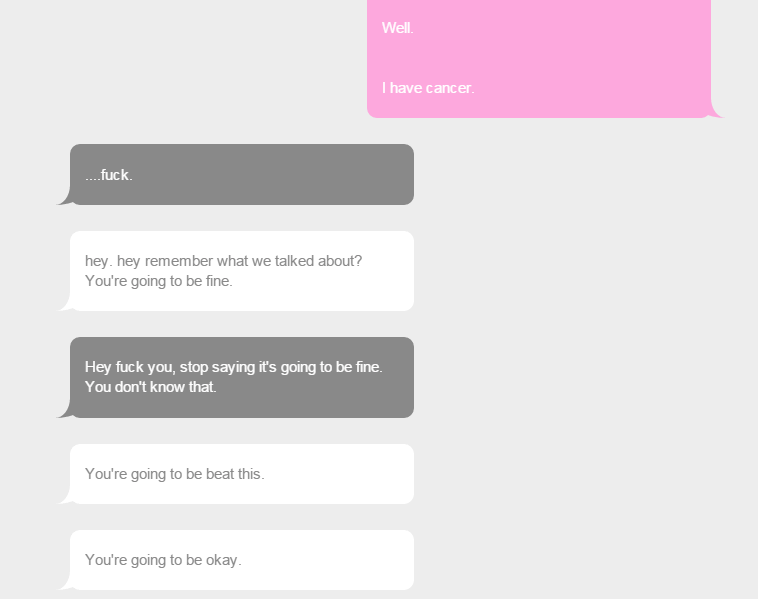 ...to when she started to think about real life things, like fertility treatment, for the first time ever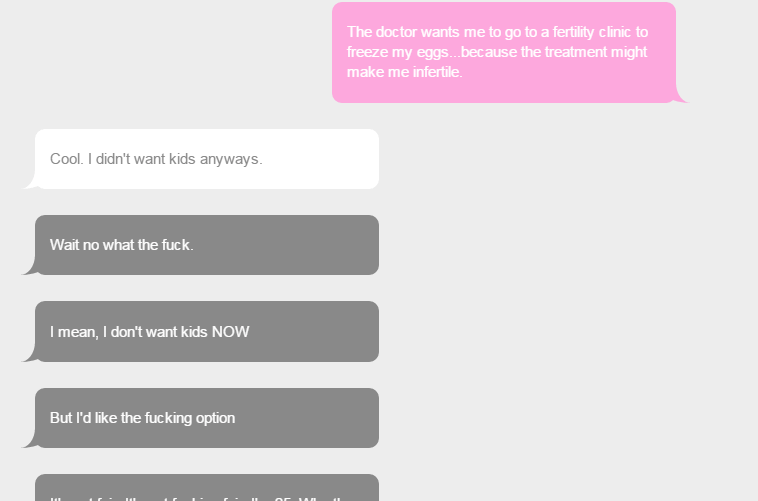 and had to deal with how hard hair loss really is....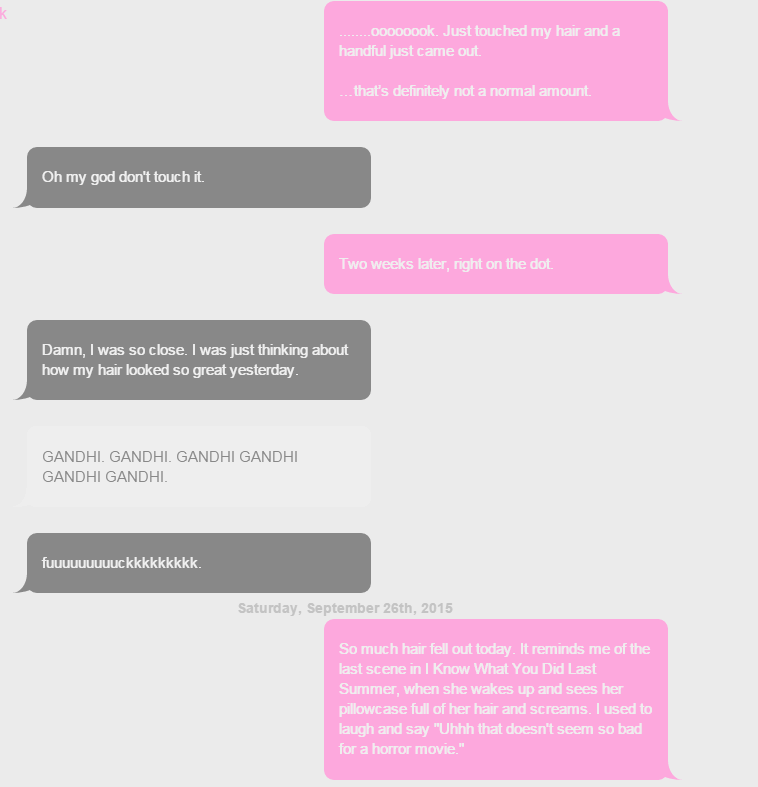 ...all while being in so, so much pain.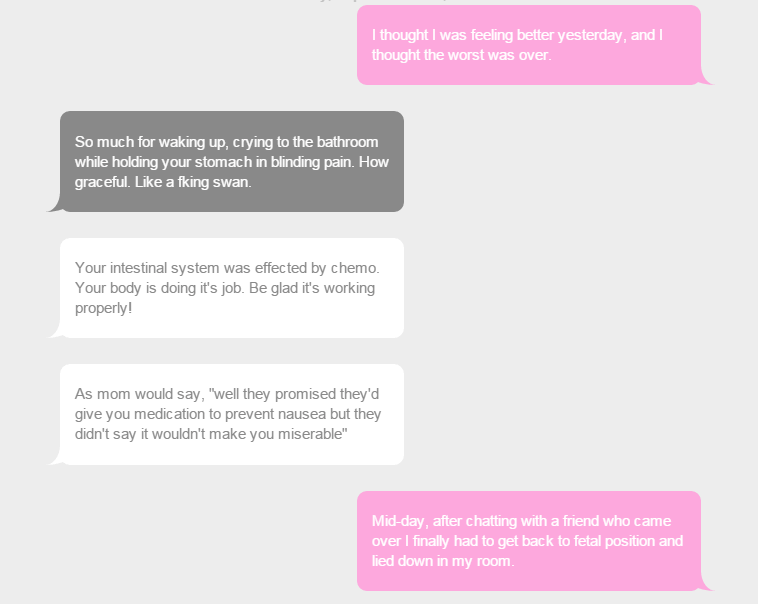 Did we mention trying to date during all of this?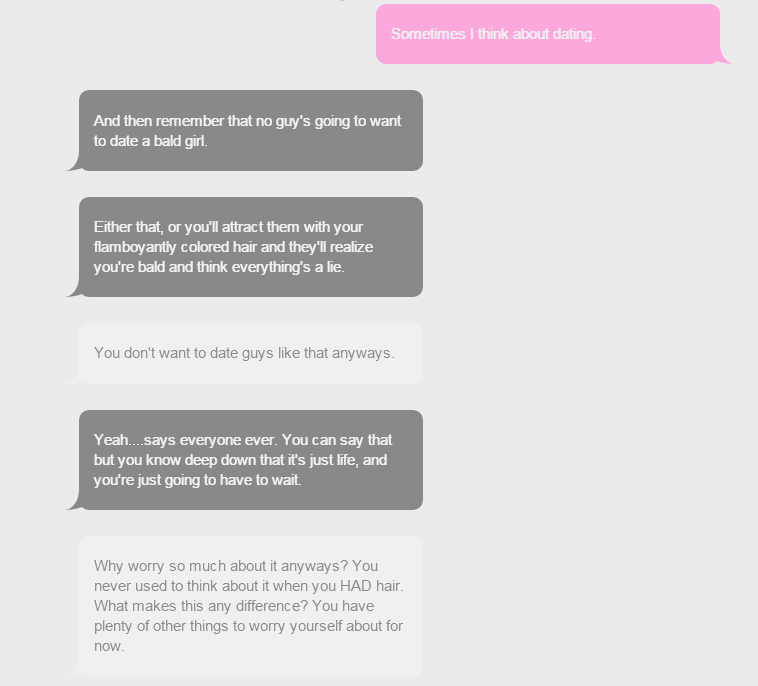 or even just trying to actually eat food again.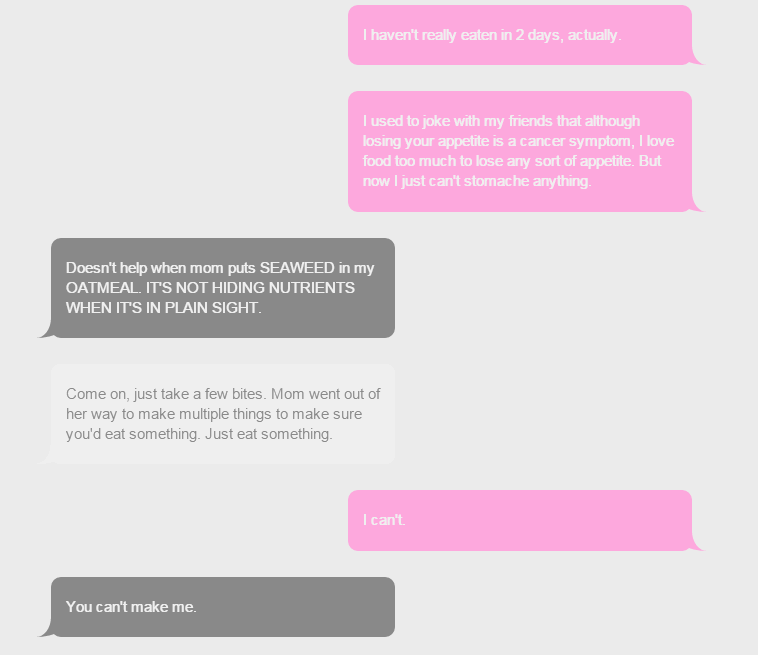 But also the way we feel when we are reminded of how awesome our friends are...




and how it is possible to embrace this new normal, eventually.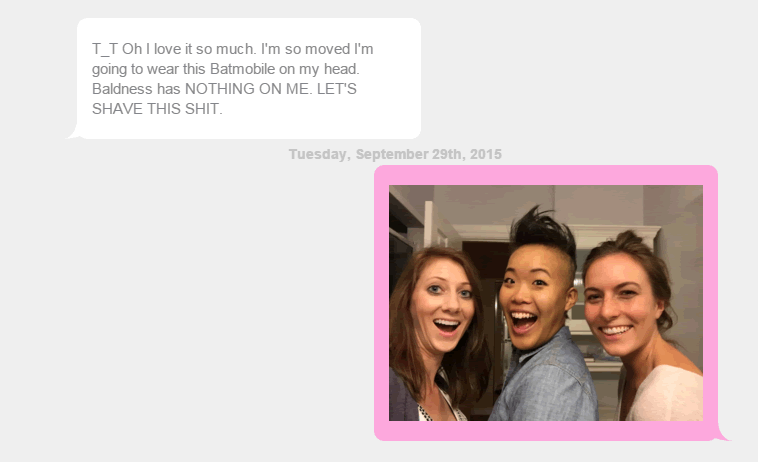 After starting to appreciate all of the little things that we used to take for granted...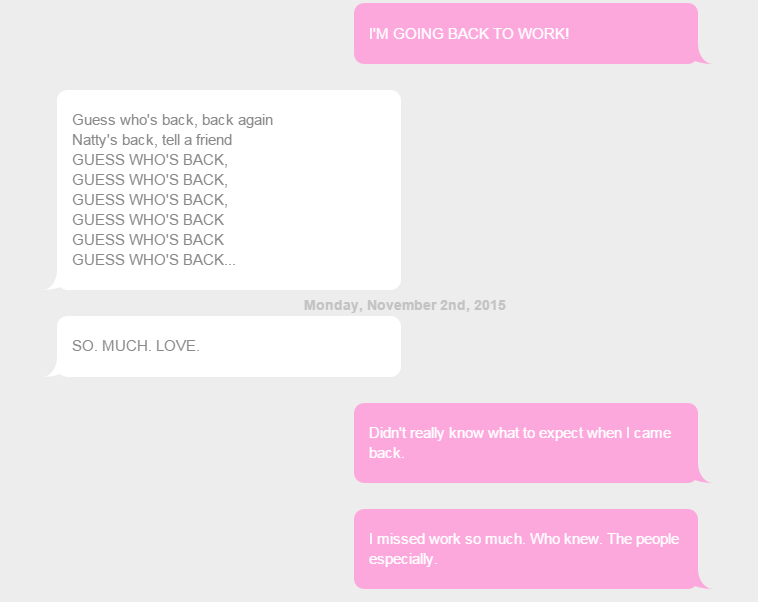 and just letting yourself feel ALL of the feelings.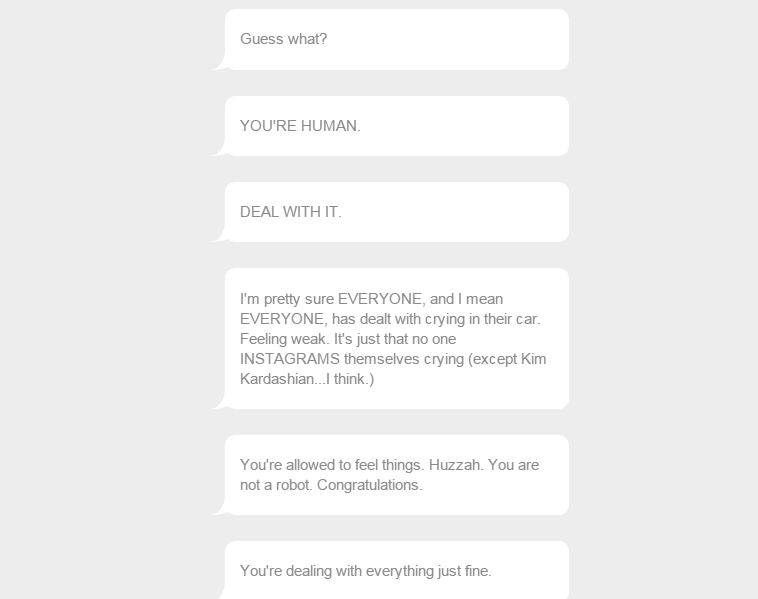 If you're fighting cancer or still in the business of surviving it and you start to feel overwhelmed by racing thoughts in your head, take a note from this blog and realize that you're just human. It's okay to have a million different voices and different emotions; you just need to try and find the balance. It's in there somewhere, we promise. .



Thank you to Natalie for letting us share her work. Be sure to check out the full project at textingwithcancer.com.

(Images courtesy of Natalie Sun)