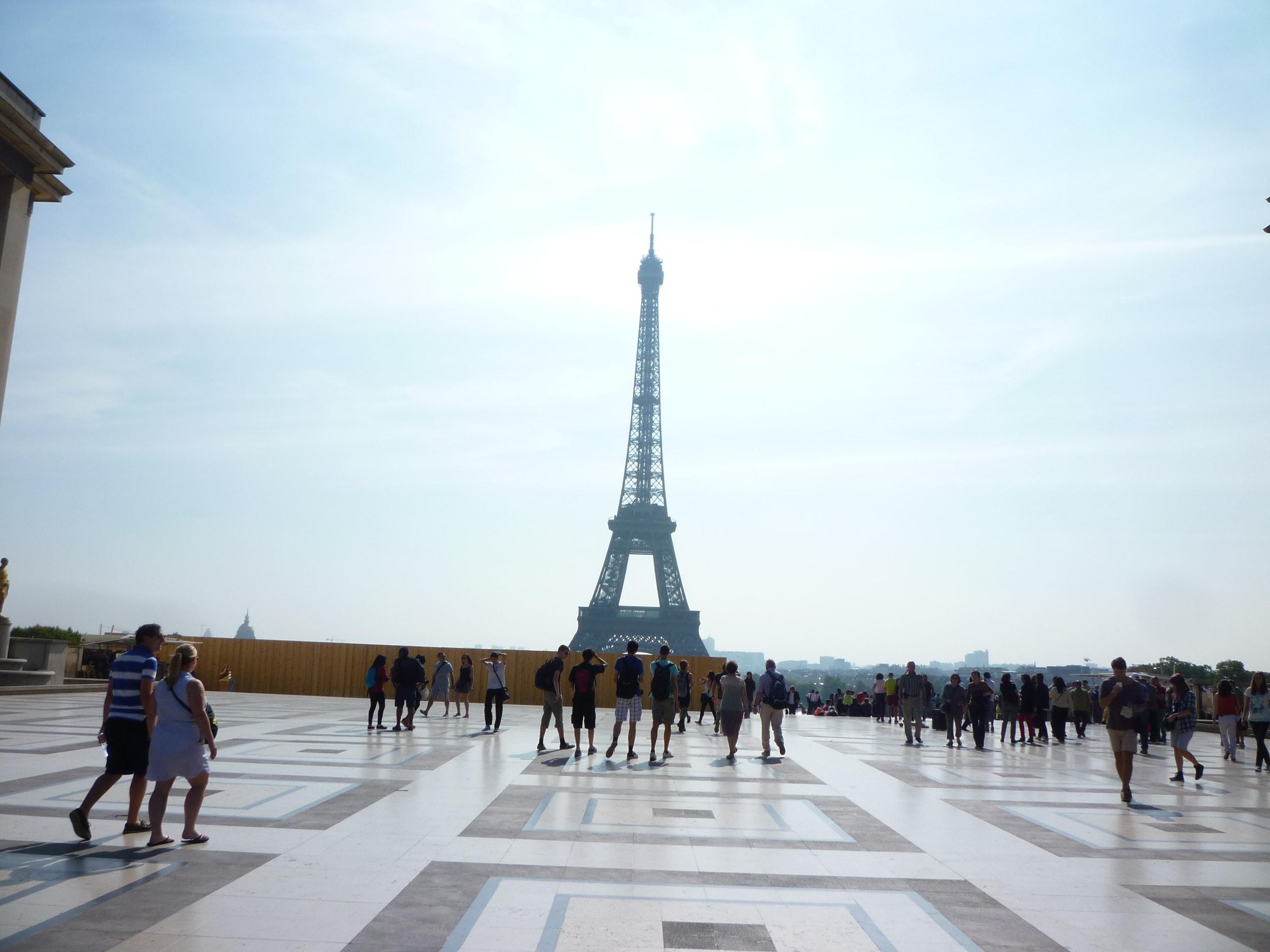 This Is Why I Chose to Receive Cancer Care in France
Getting cancer is hard enough in itself and patients should never have to worry about money during those difficult times. So when I found out that I had cancer, I left behind my beloved American life to go back to my native France.

"If I ever got cancer, I would immediately go back to France."

This is what I would always say to myself whenever I was upset or felt a little homesick. It was meant as a joke. After all, I was in my early thirties, was healthy and living the American dream to the fullest. But even though I could not imagine my life anywhere else other than in San Francisco (where I had already spent nine years), I knew that a life-threatening illness could put a serious dent in one's budget. Little did I know then that this dreadful hypothetical would present itself to me.

I was in France when I received my cancer diagnosis and suddenly there was no other place where I wanted to be. I needed to be near my family and surrounded by people who spoke my native language. I was terrified and felt like a little girl, so I needed reassurance and the absolute certainty that I would understand every single word that would be thrown my way. But more importantly I wanted to use any and all resources I could to receive the best care through the most affordable avenue possible.

Because I am a French citizen, I was still covered by the French healthcare system. Being a welfare state that spends 56% of GDP on public spending, my higher tax rate translated into 70 percent of all my medical bills being reimbursable by France and my private insurance picked up the remaining 30 percent. The French state has more control and a commitment to transparency that affords them greater bargaining power to keep prices low.

Even though I didn't have the "carte vitale" -- the country's method of payment for State medical expenses that provides automatic reimbursement -- I was still qualified for the coverage. My only catch was that I had to pay the costs upfront, but even then, France's medical payers system allowed me to get my reimbursement within five to ten business days. Also in France, the sicker you are the more coverage you get. So if you have a long-term illness that requires a long treatment such as cancer, all the costs for surgeries and therapies are picked up by the government. As long as I followed my doctor's orders I did not have to spend a dime, whether it was for a medical appointment or a cab ride to the hospital.

Only the expenses that were deemed "sources of comfort," like the wigs or an individual room, were not totally covered, but then again most of them were paid by my private insurance. And after a full year of treatment I do not believe that I have paid more than $400 from my own pocket.

I was also considered an "absolute priority" patient and thus did not have to wait for any examinations. I had a biopsy the day after my gynecologist found a suspicious lump in my breast and the surgery to remove the tumor took place barely two weeks after I was diagnosed with cancer.

A real first-rate system, yes, but the French system is first and foremost the most humane! It is regaled by the World Health Organization as the "close to best overall health care" in the world. For me, it is still almost too good to be true. When my doctor gave me the all clear I told her that having been unproductive for so long, it was high time for me to start paying my due to society. But she didn't laugh with me. She told me in a matter-of-fact voice that "Our health care system may be expensive and the taxes raised to maintain it may be high, but seeing people as young as you getting a second chance makes it totally worth it."

Fighting cancer is never a walk in the park, so not having to think about money during this difficult period was an enormous gift. I feel very blessed to have been able to focus on one thing only: my well-being.

Did you travel to receive your cancer treatment? Share in the comments below or sign up here.

Photo courtesy of Gianluca Cosetta.