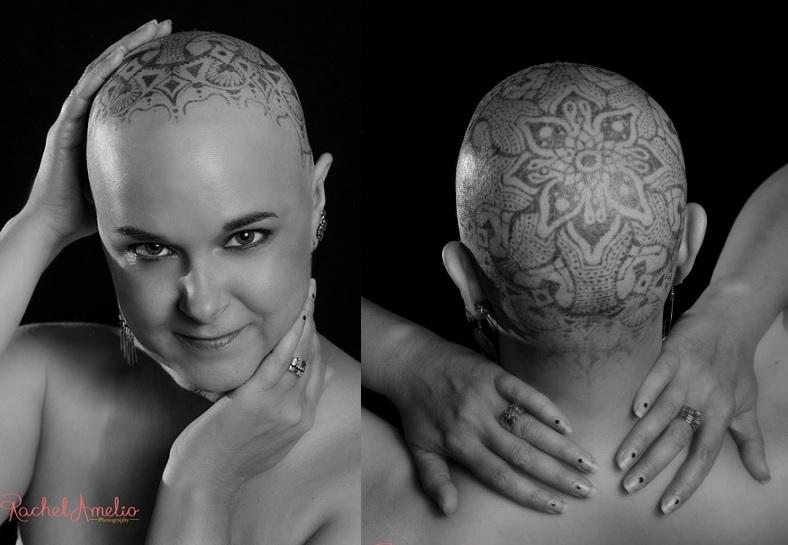 3 Things I Did As Soon As I Started Losing My Hair
Losing my hair to chemo ended up being one of the best parts of getting cancer. I originally thought that it would be awful. Don't get me wrong- it wasn't fun. I did, however, find myself through the experience through the following 3 approaches:

1. I shaved my hair before chemo took it.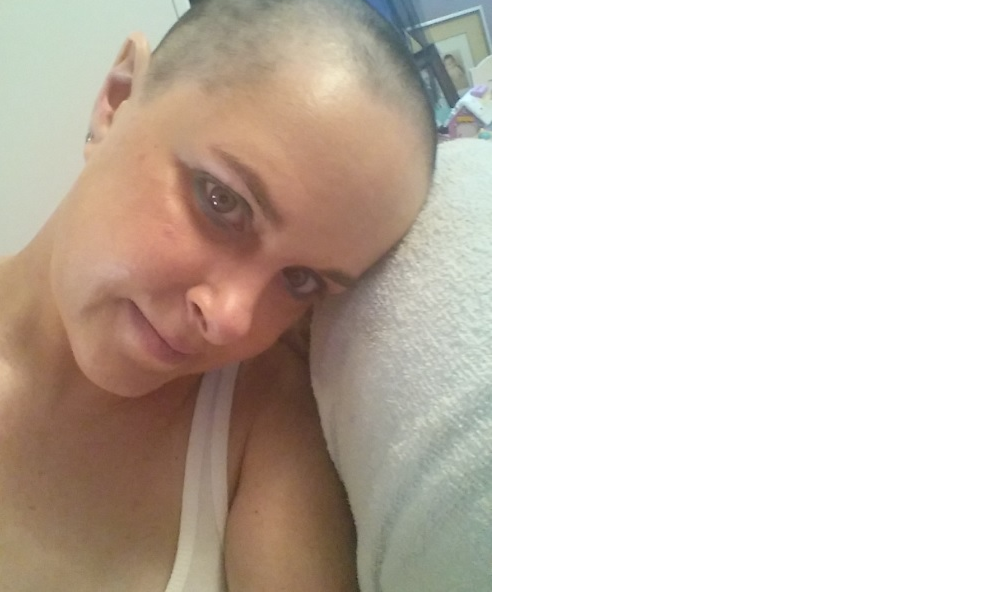 I wasn't afraid of being bald - I was pretty sure it would all grow back. But one of the scariest things I could ever imagine was seeing my hair fall out in clumps. Do you know those cancer patient shower scenes in the movies? I decided I wasn't going to let that happen to me. I was going to take matters into my hands and write my own scene. A few days after my first treatment my husband grabbed his buzz cutter and row by row shaved off my hair. I admit it took me a while to look in the mirror and it wasn't my favorite look, but the wigs helped.

2. I played with self expression through fun and funky wigs.

Once chemo was a definite I invested in some wigs. I knew from the start that I was going to have fun. I bought real hair wigs, mostly blond so my hairdresser could play with color. By the time I was done I had: a short bob in lavender with pink highlights; a long curly blond with teal, green and blue streaks; a long, curly, red (I called Ariel); and a long gray/blue with purple and dark blue highlights. I even designed matching handbags (I'm a handbag designer) for a few of my wigs. They inspired me and helped me grow as a person. I feel like people can overlook the healing qualities of wigs and roles they play in a person's journey during chemo. Everyday, I went out I could be anyone I wanted to be. Even since my hair has grown back I have continued playing with many different colors.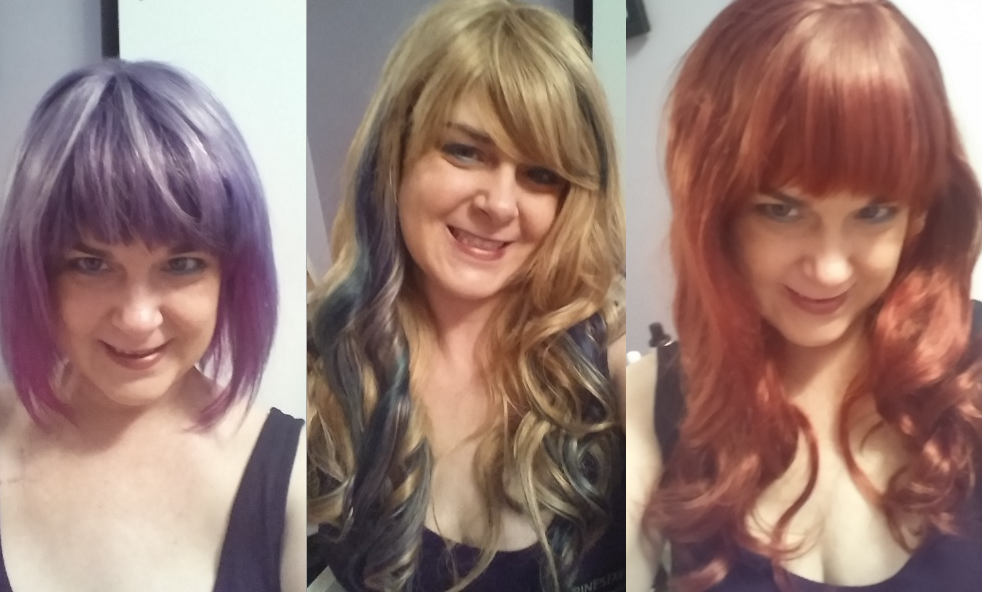 3. I tried a henna crown.

One day while scrolling through Facebook I saw an article on "Henna crowns" for cancer patients. After seeing the gorgeous henna designs I knew this was something I wanted to do. I asked my Facebook friends if anyone knew how to do henna. I was put in touch with Rebekah Faith, who had been wanting to try one. Not only was it a relaxing experience but it came out beautifully. For the first time, I truly got over the bald thing, and even had a photoshoot done!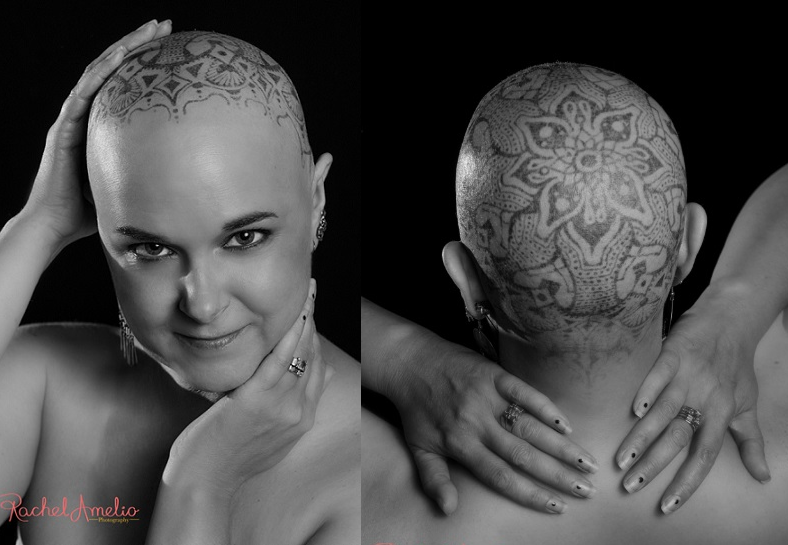 Yes, cancer is a really horrible disease. Finding the good in all the bad is really helpful for your self esteem and for the healing process. I found myself, found the strength to take control and new ways to express myself. There are people out there who want to help and won't treat you like a victim. Find your power through the process and live life now.

Did you do anything that helped when you experienced hair loss? Leave a comment below or click to join the community here!

Photos by Rachel Amelio of Rachel Amelio Photography
Henna Crown by Rebekah Faith of Joyful Canvas