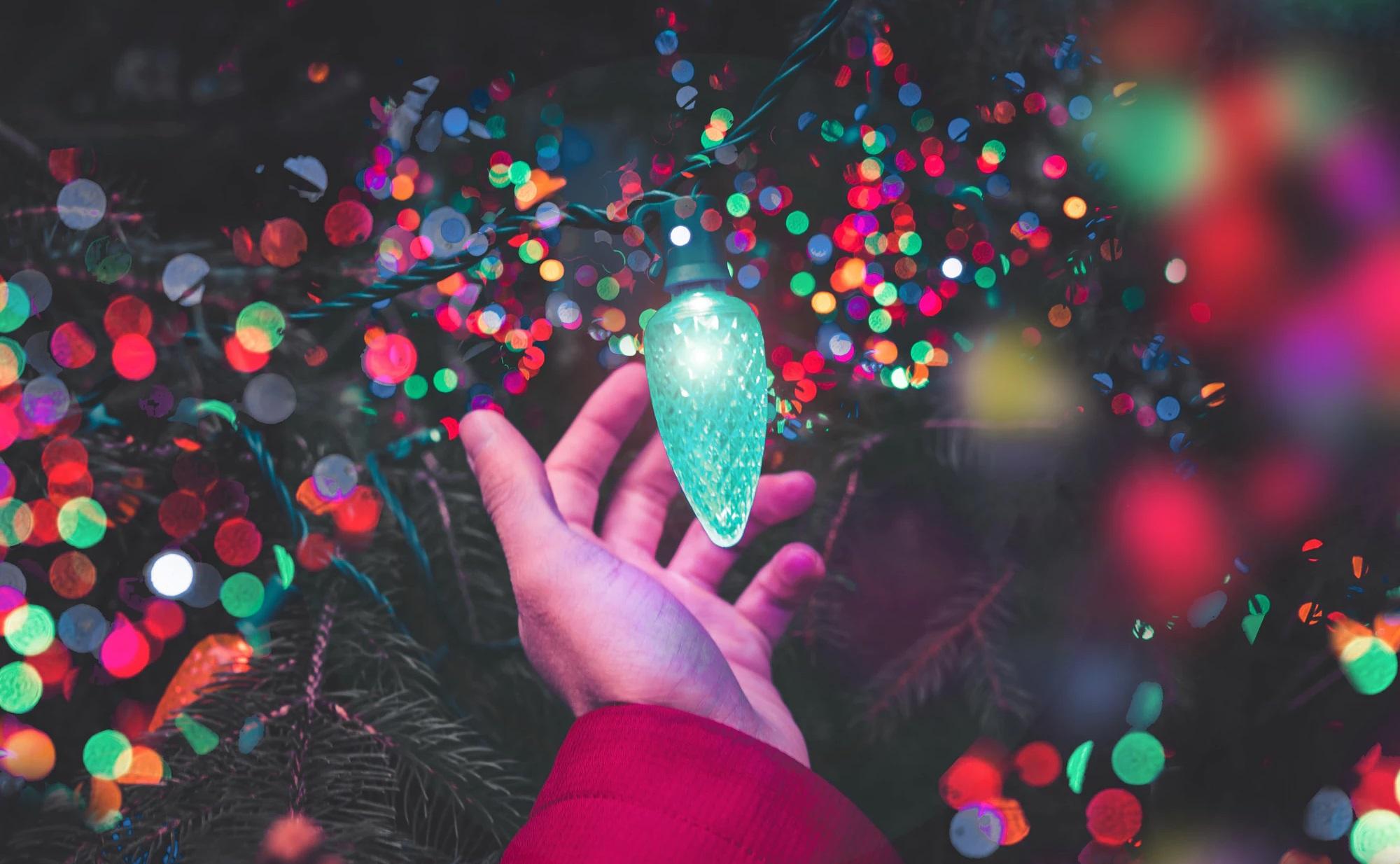 When 'The Most Wonderful Time of The Year' Collides With The Most Difficult Time of Your Life
Growing up, I absolutely loved Christmas. Even into my twenties, Christmas gave me that buzz of excitement, that thrill of delight. Christmas time was always associated with joyful meanings and memories filled with love: singing (and dancing!) along to Christmas carols, decorating the Christmas tree with sentimental trinkets, the beauty of handmade creations at Christmas markets, warm summer evenings spent admiring Christmas light displays, finding the perfect gifts for my nearest and dearest, and catching up with friends at Christmas parties.

But the most wonderful time of the year has a bit of a different flavour for me now.

Cancer came crashing into my world at the beginning of December 2015. I missed out on the Christmas festivities while I spent the majority of that month in hospital undergoing surgery and receiving my first round of chemotherapy. I was beyond grateful to be able to spend Christmas day at home with my family, but it was a very different kind of Christmas that year.

On Christmas morning, we didn't get up early to sit around the Christmas tree and exchange gifts like we usually would. I didn't join my dad in the kitchen cooking up a delicious feast like I usually would. We didn't attend the big extended family Christmas gathering like we usually would. None of us really felt like celebrating. My family were still coming to terms with the shock of my diagnosis, they were worn out from travelling to the hospital every day to visit me, and they were stressed about caring for me at home in my rather unwell state.

Craving that Christmas cheer that I'd always loved, I tried my best to conceal the toll that my illness was taking on me for the day. I put on one of my favourite dresses, but I'd lost so much weight that it didn't sit right anymore, and it didn't hide the bruises that stained my hands or the bulky bandage over my PICC line. I joined my family at the table for Christmas lunch, but I had no appetite, and had to be careful to avoid eating anything that might've made me vomit or aggravated my mouth ulcers. And after that, I spent the rest of the day asleep on the couch. It wasn't how Christmas was supposed to be. And I remember feeling really upset, because I felt like it was my fault.

I still love Christmas, but it has a different meaning for me now. With Christmas time comes the anniversaries of my diagnosis, my surgery, my first cycle of chemo; the memories of relentless fatigue, pain and nausea; the memories of those terrifying conversations with my doctors, the heartbreaking conversations with my friends, and my family in tears at my bedside; the memory of Christmas with cancer. Christmas still brings that sense of wonder and delight, but now it also conjures up feelings of fear, despair and heartache.

So, I've started a new Christmas tradition of making happy memories to balance out the not-so-nice ones. Each December, I try something new that I've always wanted to do, or visit someplace I've never been before. Having a new experience gives me something specific to look forward to when the approach of my cancer-versaries fills me with dread and unease. Some of my favourite new Christmas memories include trekking in Nepal, visiting friends interstate, learning to play the harp, and volunteering at a hospital. This year I'm looking forward to a road trip and week away in the country. An extra dose of self-care is my own Christmas present to myself.