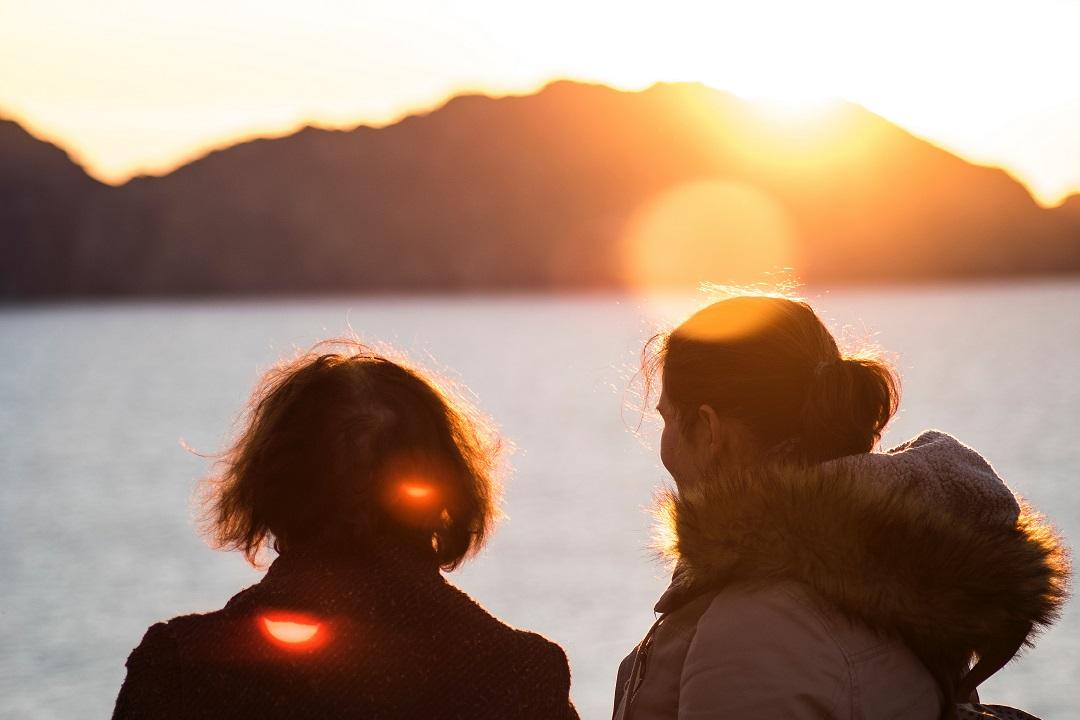 10 Great Mother's Day Gift Ideas for Moms Fighting Cancer
Mother's Day is a great time to not only show all of the strong mothers fighting cancer how much they are loved, but it is also an opportunity to give a thoughtful gift that may be able to provide her added comfort and/or welcomed distractions during or after treatment.

1. One-on-One Time
Anyone who has been affected by cancer knows that spending time with those you love beats anything that money could buy. If you are fortunate to live close by to your mom, devote the entire day to her. If you find a way to do something she loves - even if it's just sitting by her side and gossiping - you'll be able to remind your mom that cancer does not define her.

2. Audible Membership

Listening to audiobooks can very relaxing. An Audible membership will provide your mother with one free audiobook per month, and most audiobooks are at least 3 or 4 hours long. Your mother can download the Audible app to her phone or listen to audiobooks on her computer through the Audible website. She is sure to love this gift!
Here are a few great books that you can get for free with your membership:
Cancer fighters often suffer from anxiety and have trouble sleeping. A weighted blanket can help relieve both of these issues at the same time. The slight pressure on her body can allow your mother to destress and sleep soundly.
This is for all the the Yogi Moms, or the Moms who want to get into Yoga more! We love that this 6-piece set includes all the essentials, from a Ultra Thick Exercise Mat, 2 Blocks, 1 Yoga Mat Towel, 1 Yoga Hand Towel and a Yoga Strap. Gift mom the gift of perfecting her yoga practice!

5. Essential Oils + Diffuser
Essential Oil scents might be able to help your mom treat certain side effects from chemotherapy, such as nausea, headaches, and respiratory issues. This Plant Therapy aromatherapy kit comes with quite a few different scents for your mom to try. This gift pairs perfect with an essential oil diffuser, and this wood grain diffuser would make a beautiful simple decoration in any room.
Many cancer fighters incorporate acupuncture and acupressure into their treatment regimen to particularly combat neuropathy. Acupressure is also a way for your mom to relieve aches and pains without taking more medication. This cotton acupressure mat has little pricks that promote blood circulation. The improved circulation can relieve stress, pain, and even boost your mom's mood! It comes with a bonus carrying bag for easy storage. If your mom is looking for a way to relieve some pain without medication, this is definitely an essential item to try.

7. Macrame Plant Hanger DIY Kit or Wall Hanging Kit

Give your mom a easy way for her to transform the plants of any room she steps foot in! This Macrame Plant Hanger DIY Kit is a fun and creative way to highlight your plant friends. Not a plant person? This DIY Macrame Wall Hanging Kit works just as well!

8. A Reminder of What Moms Are Made of

There are so many wonderful qualities that make up mom. Share those reminders with her in the form of this classic, simple coffee table book that will be sure to put a smile on her face!


9. Overnight Floral Duffle Bag

Whether in treatment or not, a durable, waterproof, roomy duffle bag is a must have! Add a cute floral pattern on top of all of that, and you've got the perfect gift for any busy mom. This duffle bag is also flight friendly and meets the requirements for carry on luggage. It also comes in 3 different patterns to choose from.


10. Organic Tea Sampler + Teapot

This organic loose tea sampler is environmentally friendly and healthy for mom! Pair with this Glass teapot designed to brew loose leaf tea, and you'll give mom the calmest, most comforting cup of tea that she could enjoy.
We are sending love and strength to every mother fighting cancer this Mother's Day, and to the families who are right there by their sides, together, you can do this.

What are some other great gift ideas for moms fighting cancer? Share in the comments below.

Don't see anything quite right for your mom? Check out our shop for more great gift ideas.

Please note: This post may contain affiliate links. If you purchase from one of these links, you will help support IHadCancer and the free content we share. The cost of the product is not affected. You can learn more about our terms here.
Image courtesy of Unsplash.