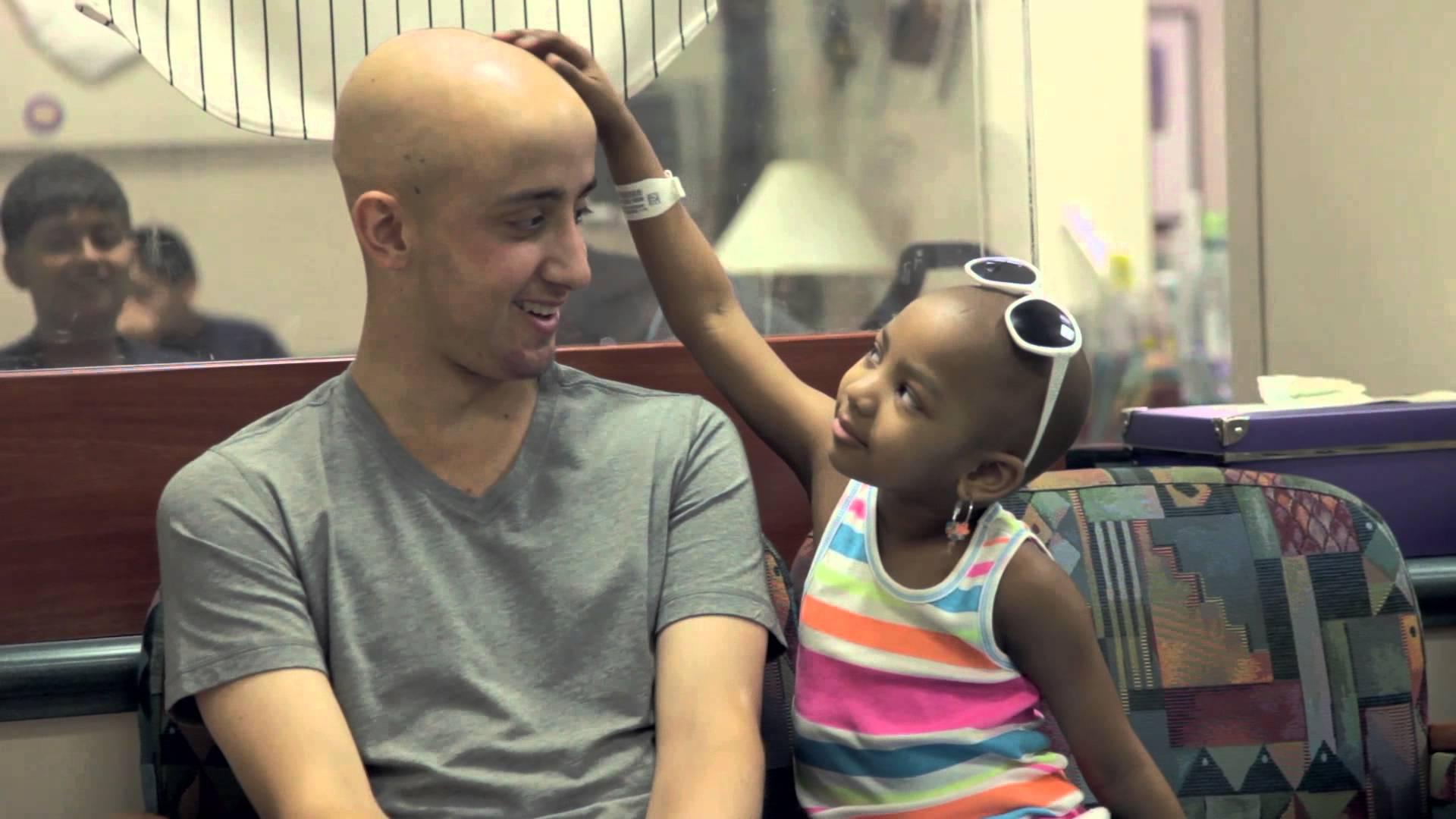 4 Lessons About Childhood Cancer That We Learned From "Until 20"
The film Until 20 documents the real story of James Ragan, who was diagnosed with osteosarcoma, a rare and often fatal type of bone cancer, at age 13. When James learned that his cancer had advanced into metastatic osteosarcoma, for which there is no cure, he took action. In the remaining time he had, James completely dedicated himself to making a difference in the lives of others with pediatric cancers.

"The closer you get to death," he says in the film, "the more you want to live".

James passed at 20 years old, but beat the odds by living seven years beyond his original diagnosis. We had the incredible opportunity to host a screening of this documentary and talk with one of its directors, Sarcoma survivor Geraldine Moriba, at our office this month. The film left many of us speechless, and taught us all some very valuable lessons about both pediatric cancer, and life. Here are some of the key things we learned.

1. We still don't really know why children get cancer.

"It must be terrible for doctors who've devoted their lives to finding a cure, to have their efforts held back because there is no money."

The reality is that childhood cancers are severely underfunded. For children under the age of 15 In the U.S., cancer remains the leading cause of death by disease. 1 out of 8 children diagnosed do not survive. Less than 5% of federal funding for cancer research is dedicated to childhood cancers.

The face of the film, young James, understood the reality of childhood cancer research setbacks and the lack of funding they receive. He and every other child diagnosed experience the outdated treatments and their effects first hand. In today's age, children continue to be treated with drugs and chemotherapies that are more than 20 years old. In the last 20 years the FDA has only approved three new drugs for pediatric cancer, the latest of which was just approved in 2015.

Part of what makes this film, and concurrently James' life, so spectacular is the recognition of that reality, and the amount of passionate activism put in to change that for future generations. Those featured in the film plead for the cause of saving the lives of our children, who are truly our future.

2. Cancer affects caregivers and doctors in very real ways.

"It's frustrating not to be able to fix what's wrong with the system & provide meds for your child so he doesn't hurt anymore."

In the film, James' own doctor admitted to the hardships of working in pediatric cancer, and how the feeling is one of which you are trying to save your own child. The bond between doctor and patient is evident, and it's heartbreaking to see the way that relationship affected James care team.

Throughout the film we also watched James' family, and especially his mother Gloria, struggle with making important decisions with (not for) her son and trying to cope along the way. Gloria honored her son's wishes until the very end, whether or not they were what she wanted.Though James' family's suffering was real, so was their understanding of what true strength looked like.

3. It's possible to turn adversity into something positive and lasting.

"I have no special gifts, I can't make myself well. But don't worry, I'm still here."

One of the many takeaways from the film is simply to lead by example. It's one of the simplest yet most effective ways of living and turning your adversity into a way to help others. The amount of lives that benefited from and were touched by James, not just from his advocacy work, but from the spirit person that he was, is incredible. James comforted other children in the hospital, threw toga parties and golfing tournaments to raise money, and served as Special Ambassador at M.D. Anderson.

Throughout the film, it's hard believing you're watching a 20-year-old the whole time. Many people only wish to exhibit that level of maturity, dignity, and altruism. Quickly after beginning the film, it is clear to see that James was exceptionally good at getting people to pay attention.

4. We need to listen to give a louder voice to pediatric cancer fighters and survivors.

"How could anyone that age stand up in a room like that and be facing a terrible disease and not show any self pity?"

We can learn a great deal from younger generations, especially those facing pediatric cancers. Their voices must be heard, their stories shared, and their short-lived lives valued. They may be forced to "grow up" quicker, or face fear greater than we'll ever comprehend. James is only one example that their ability to love deeply, be good, and do good is unlimited.

James founded Triumph Over Kid Cancer, an organizaiton dedicated to improving the lives of children wish cancer, raising awareness, and funding research for pediatric cancers. The nonprofit has raised $3 million for pediatric cancer research to date. Although James passed after establishing the foundation, his mission, and spirit, carry on.

Thank you to everyone who attended the screening that was hosted in NYC. We appreciate all who gave us your time, as well as your emotions. If you'd like to host a screening in your neighborhood, please reach out to amys@until20.com.

Photo courtesy of Until20.com.