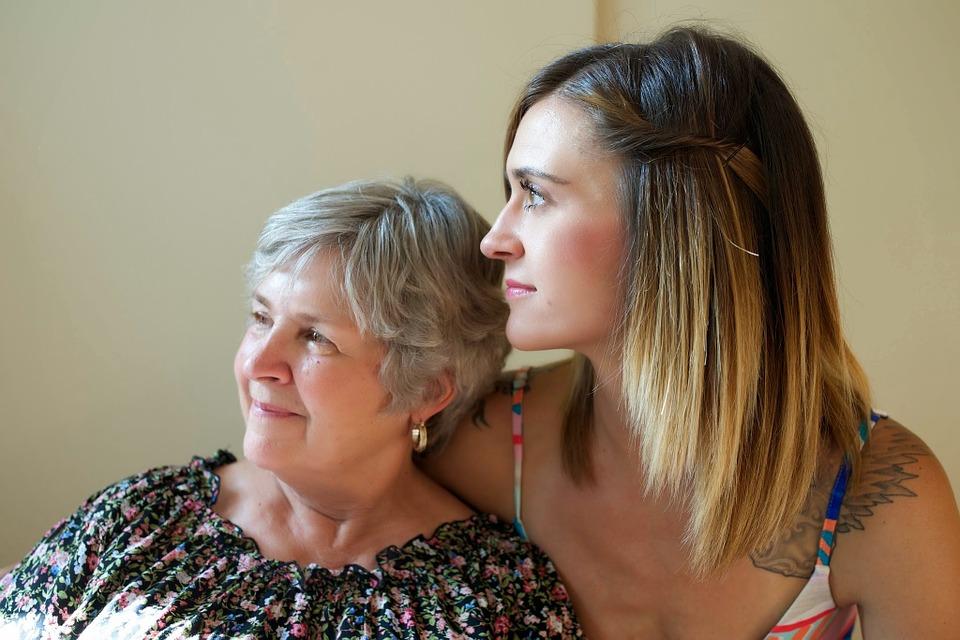 10 Thoughtful Mother's Day Gift Ideas for Moms Fighting Cancer
Mother's Day is a great time to not only show all of the strong mothers fighting cancer how much they are loved, but it is also an opportunity to give a thoughtful gift that may be able to provide her added comfort and/or welcomed distractions during or after treatment.

1. One-on-One Time

Anyone who has been affected by cancer knows that spending time with those you love beats anything that money could buy. If you are fortunate to live close by to your mom, devote the entire day to her. If you find a way to do something she loves - even if it's just sitting by her side and gossiping - you'll be able to remind your mom that cancer does not define her.

2. Fishbellies Cold Therapy Pack

If your mom is experiencing a lot of aches and pains as a result of a myriad of side effects from chemo, radiation, and other treatments, the Fishbellies corn bags would be a great gift. The colorful, beautifully-designed bags can work both as a hot pack and cold pack. Zap in the microwave and use as a heated neck wrap or to warm up on a cold night or, put in the freezer to provide relief for post-surgery pains or injuries.

3. Kindle Unlimited Subscription

There are few things that are better distractions from reality than a good book with a riveting plotline. Does your mom already have a Kindle? This subscription is a great way to gift her unlimited reading and listening to thousands of books for $9.99 a month. Not sure if she'll like it? Try the 30-Day Free Trial first.

Need suggestions? Here are a few of the most recent top selling Kindle books:

4. Kicking Cancer in the Kitchen Cookbook

Nutrition can be very tricky to manage when dealing with cancer. This cookbook, aka 'bible,' written by IHC member Kendall Scott and Annette Ramke, can help. They share girlfriend-style, real-life knowledge and experience about the healing power of food, along with their stories of cancer ups and downs--with more than 100 recipes for fighting cancer and soothing symptoms of treatment.

5. Adult Coloring Books

Does your mom have a creative side that's been stifled since being diagnosed with cancer? Adult coloring books are a great way to tap back into the creative mind and unwind, plus it does not require too much energy exertion so it's something that can be done even on the bad days. Here are a few of our favorites:

6. Chemo Pack For Her

Packing a bag for treatment may be yet another thing on your mom's already-too-long to-do list. The Chemo Pack For Her has pre-selected a few of the essentials -- ginger candy, headband, axillapilla comfort pillow, soft pashmina and playing cards -- so that patients don't have to think about what to bring, they can just just grab the bag and go.

You can also include additional personalized gifts in the duffle bag that is provided. Or if you prefer to build your own 'chemo pack,' all you need is an inexpensive, small duffle bag and a few of the go-tos that will help provide added comfort and distraction.

7. Acupressure Pillow and Mat

Many fighters incorporate acupuncture into the cancer treatment regimen, particularly to combat neuropathy. Why not bring acupuncture treatment straight to your mom? This acupuncture pillow and mat can improve circulation, sleep, digestion, and can also massage hard-to-reach muscles.

8. Look Good Feel Better Session

What's better than a day of pampering with your mom? Hair loss, skin issues, and other side effects may be impacting her self confidence, but Look Good Feel Better's "More Than Makeup" initiative could help. The organization dedicated to improving the quality of life and self-esteem of people undergoing cancer treatment. The program offers complimentary group, individual, and online sessions that teach beauty techniques to help people with cancer to face their diagnosis with greater confidence.

Find a program in your area here.

9. Luxurious Lingerie and Loungewear

There are a lot of things about being a cancer patient that can be uncomfortable, and, at times, awkward. Clothing is at the top of that list for many people. Ana Ono is a lingerie and loungewear company that launched in 2014 with the mission to design specifically for those who've had breast reconstruction, breast surgery, mastectomy or are living with other conditions that cause pain or discomfort. Their collections meet specific needs that are often not met by traditional lingerie brands, including wire-free designs, four-way stretch, hidden seams, gentle materials, pocketed and non-pocketed bras and cut and construction to avoid pain points. Use code IHCFAMILY for 15% off.

Shop AnaOno here.

10. Treatment Relief Box

Your mom knows more than anyone what type of side effects are plaguing her the most. Here are a few common issues and potential products that could help relieve some pain.
Radiation Burns: Radiation oncology can cause dermatitis and burns. Aloe and calendula based creams are highly effective for healing and calming, as are products that contain lidocaine, which may be able to reduce pain. A few brands to look for include My Girls Cream, RADX radiation therapy, Seabands and CoolMagic gel sheets
Skin Issues: Treatment may cause skin dryness, thinness, discoloration and sensitivity. There are a few products that may be able to help, including: LindiSkin face serum and MyEvolife
Hair Loss: This can be one of the most difficult side effects to cope with. If your mom is currently dealing with thinning hair, there are some shampoos and hair products that protect the hair follicles, which can reduce hair loss and help with regrowth,including Alra shampoo and Thymuskin
We are sending love and strength to every mother fighting cancer this Mother's Day, and to the families who are right there by their sides, together, you can do this.

What are some other great gift ideas for moms fighting cancer? Share in the comments below.

For our newest gift ideas, check out this Gift Guide! Don't see anything quite right for your mom? Check out our shop for more great gift ideas.

Please note: This post may contain affiliate links. If you purchase from one of these links, you will help support IHadCancer and the free content we share. The cost of the product is not affected. You can learn more about our terms here.