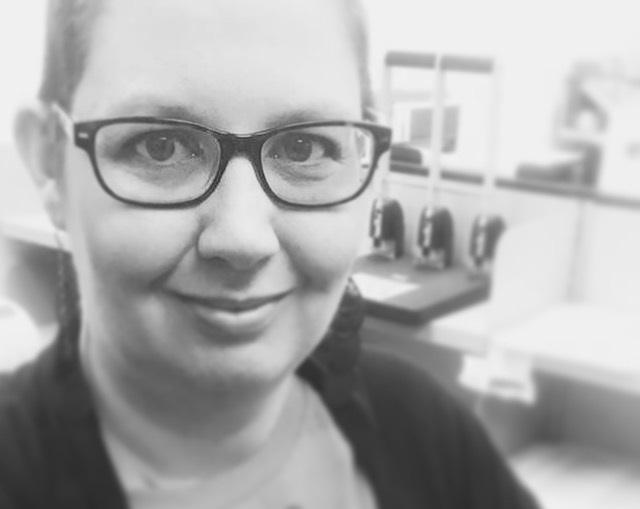 Breast Cancer Is My January Through December, Not Just October
I'm constantly, continuously tired. I've told all my doctors, and they all agree it's a combination of several things- insomnia, back to back to back to back to back surgeries (I had five -two major, two minor, one sort of minor- surgeries in a one year span...I'm still not a year out from my last surgery), a solid year of cancer treatments, radiation, and the whole PTSD resulting from diagnosis, treatments, surgeries, and follow ups. Every so often, it catches up to me in a major way.

Yesterday afternoon, I decided to lie down. It was 4 pm, and I figured I could take a quick nap before going to dinner and the football game. I woke up at 6:41...a lot later than I planned because that 6:41 came this morning.

Thanks cancer…

I get that Pinktober makes people feel good to donate or help out breast cancer awareness, but the thing is...we're all aware of breast cancer. What we aren't doing, what we're failing at with horrific and deadly consequences is finding new treatment options, finding cures -breast cancer is more than one type of cancer, providing support to those living with breast cancer and those living after cancer treatment, and realizing the happy narrative of breast cancer awareness month fails in so many ways.

There is an underlying arrogance of breast cancer awareness, if you're aware, you won't get cancer or if you do, it'll be caught early. Fair enough on early detection, but early detection doesn't save anyone from Stage 4 -one in three diagnosed at Stages 1-3 go on develop Stage 4. 40,000 will die THIS YEAR from Stage 4 breast cancer, the only kind of breast cancer that kills. That number HAS NOT CHANGED since the birth of Pinktober.

We have to do more than be aware of breast cancer. Awareness is not changing the statistics of survival, particularly for Stage 4. Research is. Clinical trials are. Doctors are. Science is. Advocacy is. METAvisor is. Stand Up to Cancer is. The American Cancer Society is. The National Cancer Institute is. Breast Cancer Research Foundation is.

Most of the time, lately, my anger towards the fact I developed breast cancer at 37 years old is on a slow simmer, but like any simmer, it can become a boil very quickly. Pinktober has my anger on boil 24/7. Breast cancer is more than a month and more than a pink ribbon. Breast cancer is millions of women and men. Breast cancer is 40,000 funerals and memorial services a year. Breast cancer is treatments year-round. Breast cancer is short term planning. Breast cancer is bankruptcy. Breast cancer is a game to politicians. Breast cancer is too many people's reality.

I slept nearly 11 hours last night not because I was out late or had a hard day or week or because of any fun sort of reason. I slept 11 hours because I had breast cancer.

That's my reality. That's my January through December. It's not just a rah-rah, feel good, pink-all-the-things time. It's my life.

What are your thoughts about awareness months? Share in the comments below!

Photo courtesy of Ruben Hutabarat.