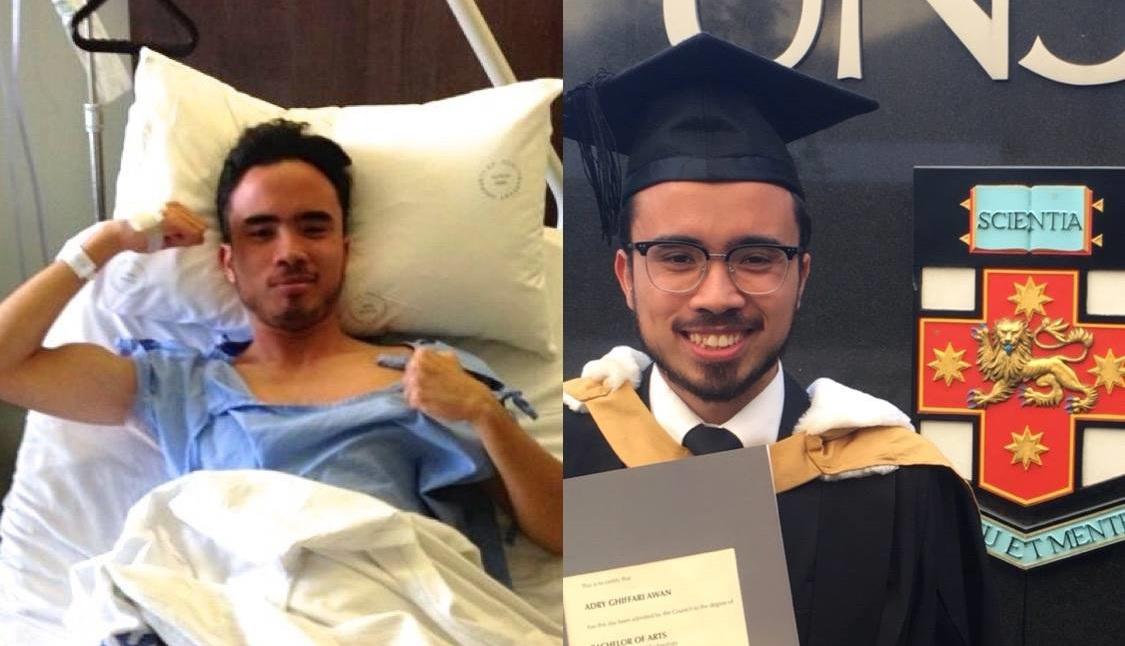 This Young Adult Survivor Didn't Let Cancer Get In The Way of His Degree
The HSC (Higher School Certificate) is a daunting prospect for all high school leavers, but Adry Awan had more than most to worry about during his final year at Randwick Boys High.

In May 2013, Adry's future was thrown into doubt just months before the exams when the 17-year-old was told he had cancer.

"In all honesty, it devastated me," Adry says. "I didn't believe my doctor at first. To be diagnosed with cancer at such a young age and at such an important time in my life was extremely difficult to accept."

Before the diagnosis, the teenager had noticed a general decline in health. He had lost weight and had fatigue and muscular aches.

But cancer was the last thing on his mind.

Busy fulfilling his role as Captain of his high school, and with the HSC fast approaching, Adry paid little attention to his symptoms. Eventually he saw an oncologist – a decision which ultimately saved his life. He was diagnosed with an aggressive form of testicular cancer. He faced the prospect of immediate surgery and subsequent chemotherapy and radiotherapy.

"At first, I didn't cope with it very well, if at all," he says. "The more time I was having to spend undergoing chemo and radiotherapy, the more time I spent away from the classroom, and that influenced my performance."

Adry wasn't prepared to let his illness get in the way of his plans, which involved a Bachelor of Arts at UNSW. He was attracted to the degree because relatives inspired him and because he had always viewed UNSW as "the holy grail of universities".

"I come from a long line of creative individuals. My dad is a graphic designer, my brother is into art, and I have a lot of uncles in the creative field," he says. "I had several generations [of my family] study at UNSW, so it's quite a lineage of sorts. Choosing UNSW seemed like the natural step to take. I also love that UNSW has a large community of Indonesian students. It was a way for me to stay close to my heritage."

In remission in 2015, Adry began his Arts degree, majoring in Media and Technology and minoring in Politics.

"I had a fascination with the intersection between the media and forms of media and its influence over political processes…and I wanted to explore that further," he says. He also wanted to pursue his passion for storytelling, including relating his own experiences to help young people with cancer. Adry works with organisations including youth cancer charity Redkite and Cancer Advisor to raise awareness of cancer among young people.

"It's a responsibility of mine to contribute my story in such a way, because I knew what it was like to not have that resource or connection," he says.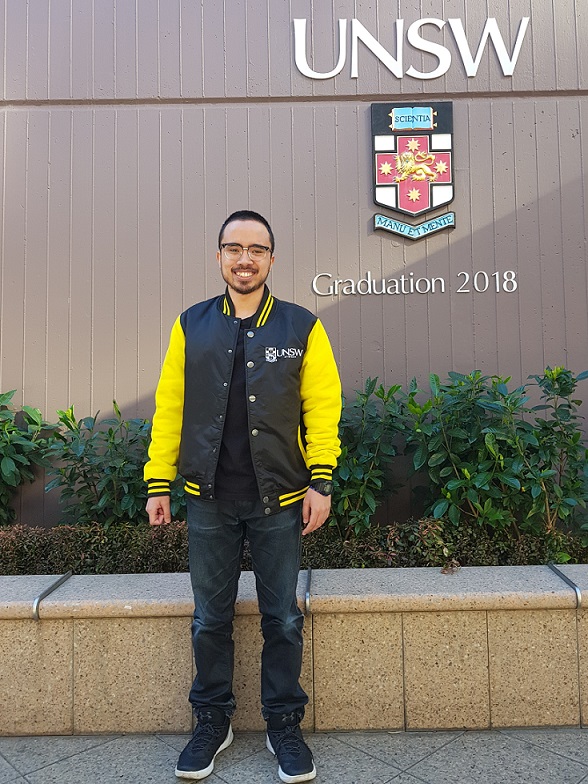 His recent challenges have clearly informed his advice for future students. "If you're going through a tough time, I encourage you to give yourself permission to experience all your emotions," he says.

"And consider seeking professional support if you need a helping hand."

Another version of this post originally appeared on UNSW Sydney.