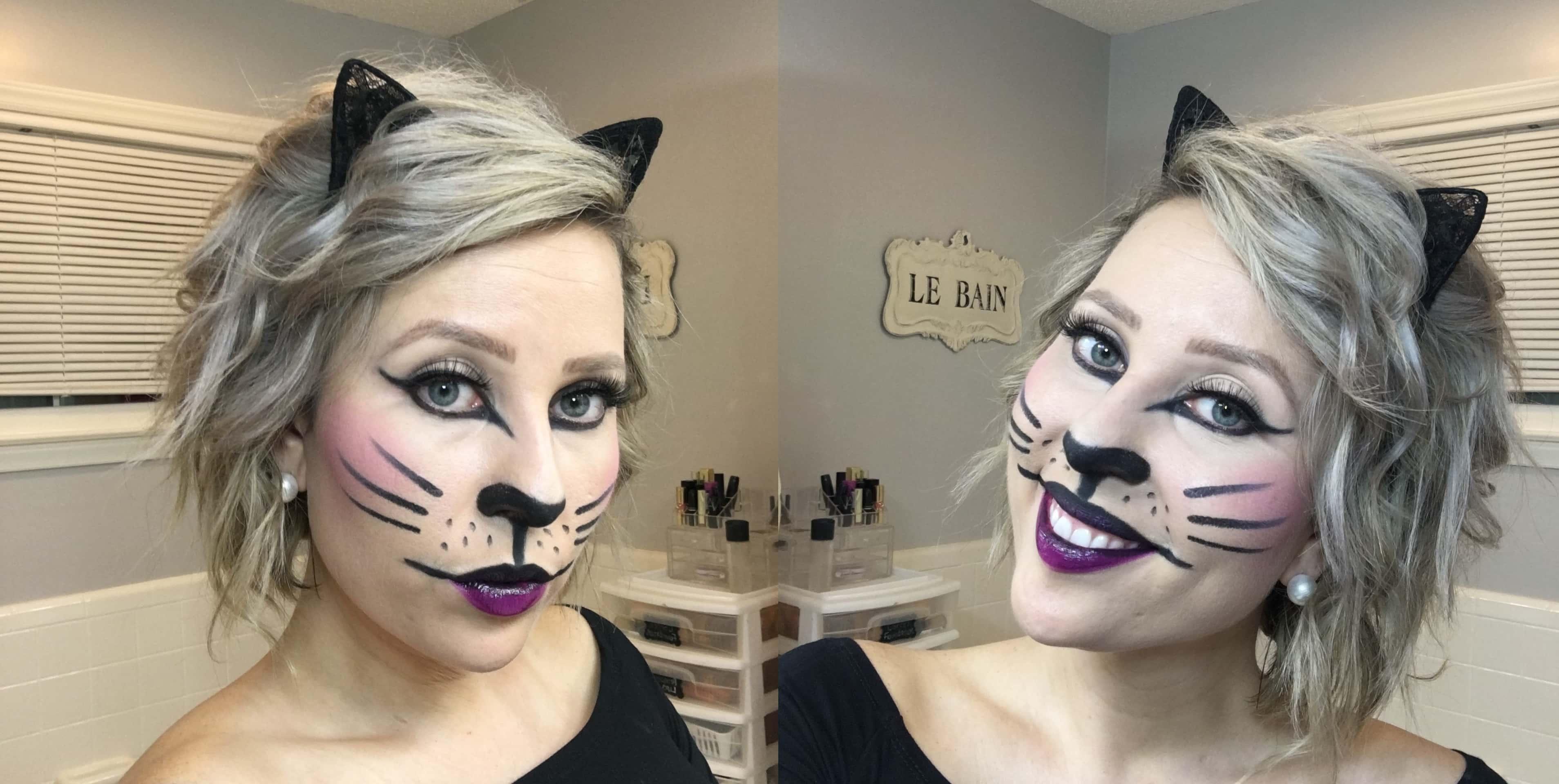 An Easy Halloween Look, Perfect With Chemo Curls
If you are recovering from chemo, healing from surgery or just too lazy to come up with a costume, don't despair. This Halloween tutorial can be thrown together at the last minute using a few items from your makeup kit and some cat ears you can easily find at Party City, or any Halloween store. Check out the full video to learn how to create this look.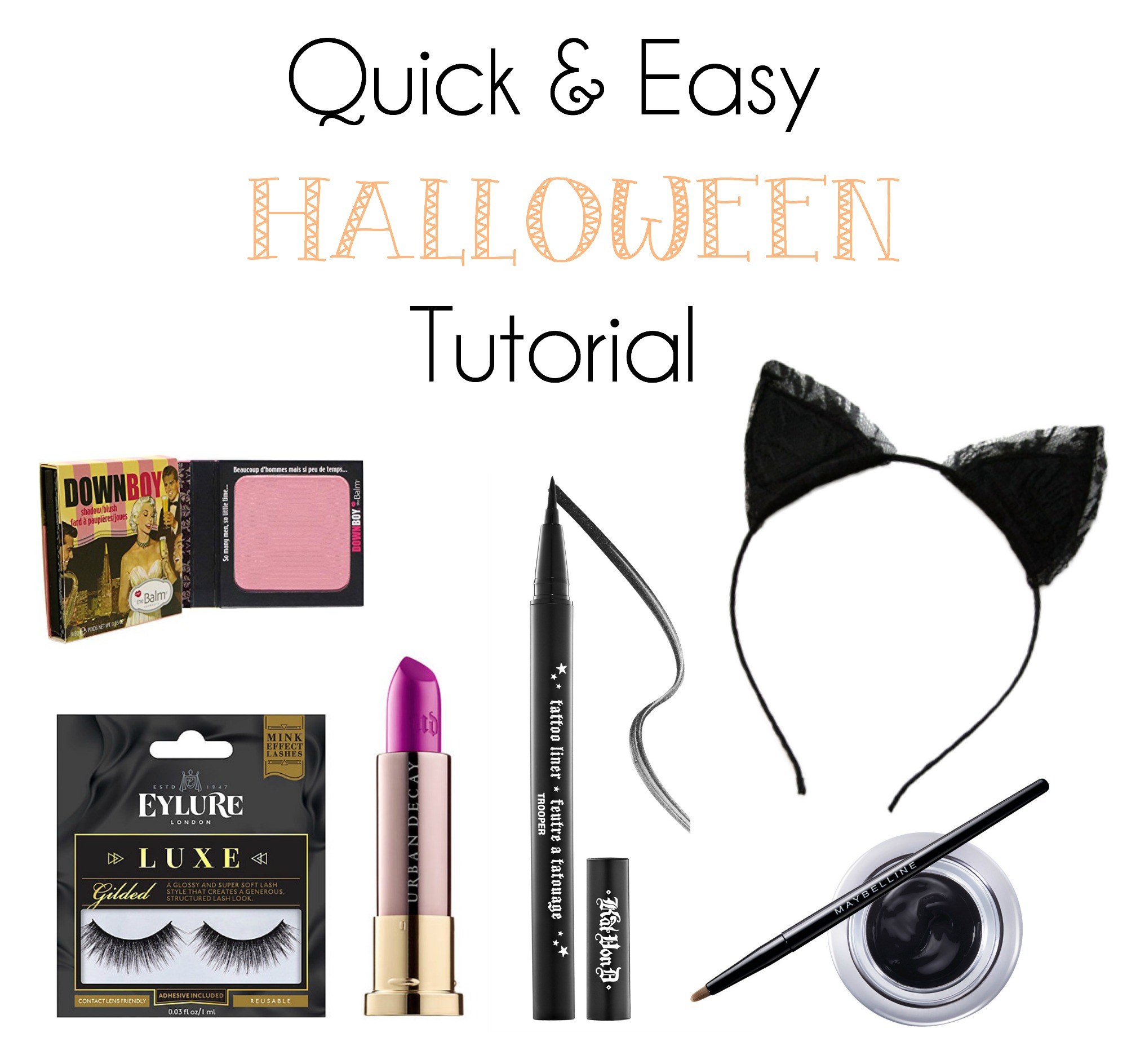 12 Steps for The Perfect Halloween Cate Eye

1. The first step is to create an exaggerated cat eye on the inner and outer corners of your eye using a combination of the Kat Von D Liquid liner and Maybelline gel liner. Apply the gel liner using the tiny brush it comes with. You may need to clean up the edges with a Q-tip or concealer brush. I suggest you modify the thickness and shape of the liner to match your eye shape.

2. Use the Maybelline gel liner on the small brush to create the cat nose on the tip of your nose.

3. Using the same brush and liner make a thick line from the base of your nose down to your lip.

4. Fill in your top lip with the same black liner and brush. You're almost done!

5. Extend the corners of your lip with the black liner to create the cat grin.

6. Using the brush or a Qtip make tiny little dots above your lip in preparation for the whiskers

7. Use the brush to create three whiskers on each side extending from the area around the dots.

8. Add false lashes. I used Eylure.

9. Fill in your bottom lip with a purple lipstick - I used "Speedball" from Urban Decay, but Maybelline Plum also works well.

10. Darken your brows using a brow product of your choice. I used the NYX Micro pencil

11. Finish off the look with bright cheeks on top of your whiskers. I used "Down Boy" by TheBalm

12. Add the ears and you are done! Happy Halloween :)


Please note: This post may contain affiliate links. If you purchase from one of these links, you will help support IHadCancer and the free content we share. The cost of the product is not affected. You can learn more about our terms here.