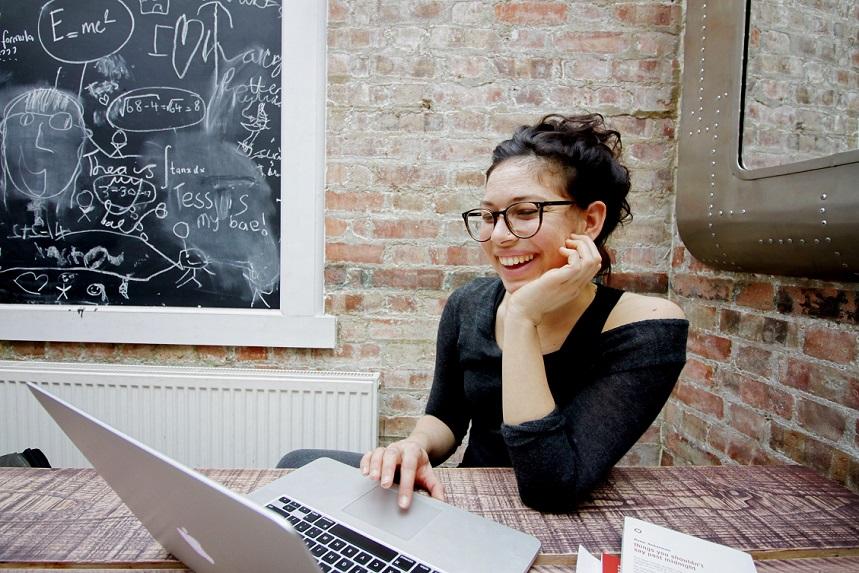 4 Tips and a Personal Story On How To Get Back Into Work After Cancer
A cancer diagnosis can take months and even years of disruption to a career. Challenges can vary from fatigue, chemobrain, fear of getting sick, pain, frequent doctor's appointments and more. In fact, a recent study by CanTeen claims that the total lifetime costs per young person diagnosed with cancer is estimated to be an alarming $1.3 million; $0.6 million in burden of disease costs, $0.7 million in health costs, productivity costs and informal care costs.* Loss of productivity means all that time where you physically or mentally can't work. Therefore, it's vital that once treatment is over, support is there to help you get back into work, whatever that may be. Support can come from your family and friends, support organisations, and even your employer.

American Express, a supporter of You Can, held an event with their employees recently to shed some light on the challenges a person who has had cancer might face when returning to work, and what an employer and colleagues can do to provide meaningful support.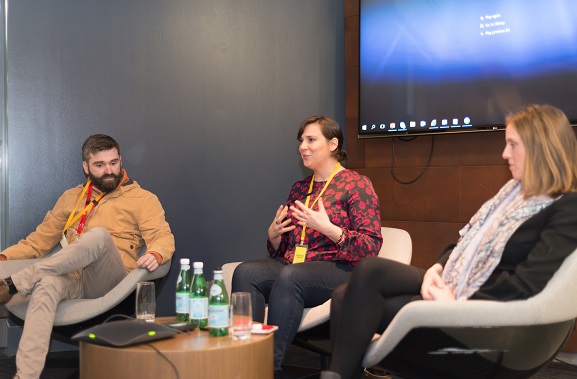 An insightful discussion was held by the guest panel which included: Tate Harris, Education & Careers Support Consultant at Redkite; Amanda Baus, Survivor of Hodgkin's Lymphoma and You Can Connect member and Sophie Ryan, CEO Sony Foundation. We've summarised some of their top 4 tips below.

Here are some tips that were shared by the panel for best practice in supporting someone back into the workplace or school/uni:

1. Empathy – Really show the person you have time to have a chat and that you have a sense of perspective in regards to what they are going through. Every experience is different, so being able to understand their needs and issues is key to then providing the type of support that will help in a meaningful way.

2. Flexibility – If a person has had cancer and they are returning to work, they will be battling all kinds of symptoms like fatigue, chemobrain, anxiety around getting sick, and much more. It helps to explore flexible work options with the employer, like either working from home or half days, to help alleviate stress and help adjust.

3. Open Communication – Make sure the person feels like they can come and talk to their manager/colleagues when they feel like it or when they might need help.

4. Encourage External Support – Connect the person to organisations that can provide support with returning to work, such as: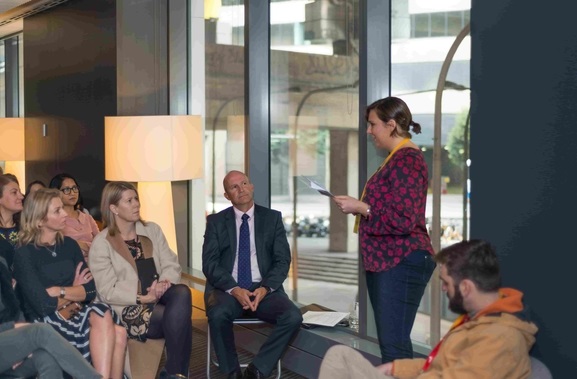 We want to share Amanda's story of how she faced going back to work, which was no easy feat considering she worked for a Haematologist and had been diagnosed with Leukemia. You may already be familiar with Amanda's touching story of her cancer journey which you read here. Find out how her back to work challenge turned out to be a blessing in disguise, inspiring a whole new career and approach on life, from her own words below:

"My work place was very supportive through my journey. They put my job on hold and told me to take all the time that I needed. This was a huge relief. It was extremely hard for me to not work though because I am a person that likes to keep busy. I had no other choice though, I was too sick to work. It felt to me like my time had stood still and everyone was just continuing on with their lives around me. It was like watching a real life movie. All I could do was sit back and watch everyone as I had no energy and felt so ill.

After my radiation had finished and after 8 months of treatment, I attempted to go back to work part-time. Two days a week. I struggled. Not only physically but mentally. Chemo brain is a real thing. I also suffered Anxiety/PTSD and still do to this day. For me, I felt an incredible amount of pressure to perform well and I became too overwhelmed. I was also dealing with chronic fatigue and to get out of bed in the morning to get to work in time, I felt a huge amount of stress. My employer was very supportive and told me I could cut back to doing half days. I tried this too and I still wasn't coping. I also felt incredibly anxious being in public places and especially working in the medical field where there were a lot of patients in our office day to day with the flu. I was so scared of catching whatever was going around. It all became too much for me and so I resigned not long after that. I do appreciate everything that my employer did for me and I do still feel guilty to this day for them keeping my job open for me to end up resigning but I had to do what was right for me.

Since resigning, I have now started my own business. I spent the second half of last year developing my own organic skin care brand. I was very conscious when I was going through my treatment of what I was using on my skin. I changed all my skin care to natural skin care and I used an all-natural deodorant too. I began to think about this more and more after my treatment and I had the idea to create my very own organic skin care line.

My range consists of skin care, body care and hair care, with more products being added regularly. I feel really great about what I have created and I am looking forward to a bright future. I also feel less pressure now being my own boss and working the hours that I can manage. I still have hard days. I still deal with chronic fatigue, back pain and lung damage.

I think it's also important for people to know that once a person's cancer treatment has been completed and they are declared to be in remission it doesn't mean that will go back to the person they were before their diagnosis. There is always the fear of it coming back. Every little cough, pain or twinge you feel in your body, It's always in the back of your mind. Is it back?

I think it's really important to have a great support network around you. Including a psychologist. It is a traumatic ordeal for not only the person with the cancer but the family too. My parents also received counselling. Each person is different but it's important to seek support if needed. I still see a psycho-oncologist regularly to this day. There is a lot of support out there. The cancer council and the Leukaemia foundation were also a fantastic support to me not only emotionally but they helped me with transport to my treatment when I needed it. They would send a volunteer driver to my house to pick me up and take me to the hospital when my family were not available. They do an amazing job.

On a positive note - I am now much more appreciative of life, I no longer sweat the small stuff and have no time for negativity. I have an ENORMOUS gratitude for life that I never had before. I really appreciate every moment and live my life to the fullest. Cancer gave me the greatest gift, the gift of knowing how to live! Looking back now, I wouldn't change it for the world. It was all planned out for me. So I could live my best life. My life stood still for almost a year, yet it was in this time that I developed the most clarity."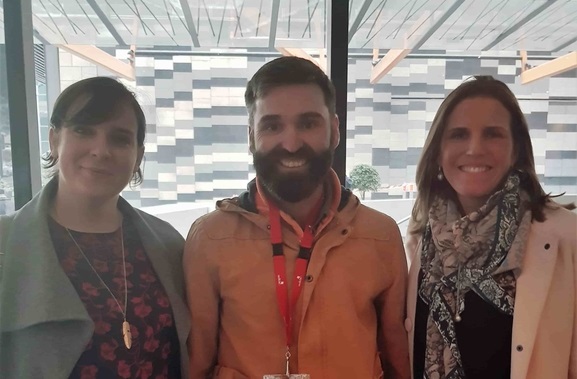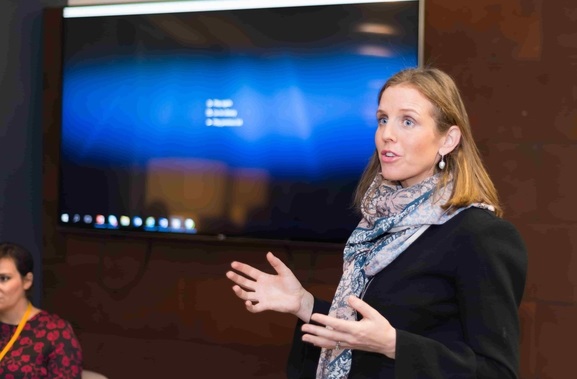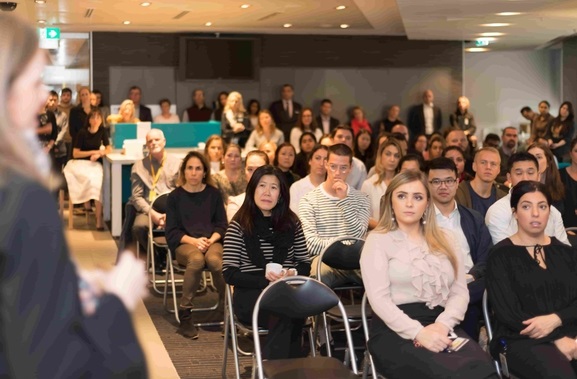 * January 2018, Deloitte Access Economics report for CanTeen, "The Economic Cost of Cancer In Adolescents and Young Adults"