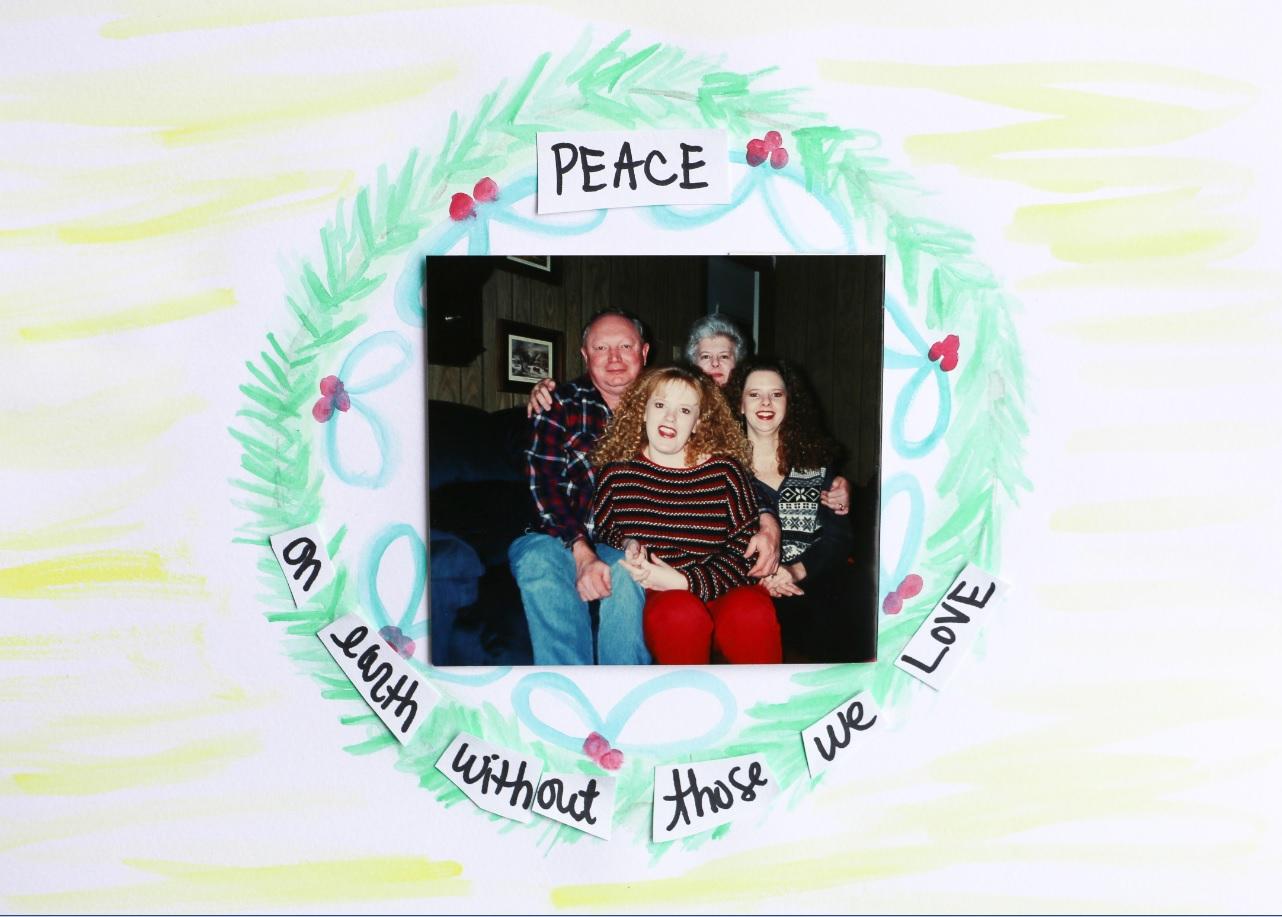 Grief Looks Different On Everyone, Especially During The Holidays
The day I lost a loved one is still completely vivid in my mind. My voice screamed to the top of my lungs as agony washed over my body. When I arrived at the hospital, I parked sideways in the docking area where ambulance normally park. My mother and sister stood waiting for me, then arm and arm we walked to the ER room where my father laid. Hours later we continued standing aware, his last breathe was near.

A day, an hour, and a moment my family will never forget. I was 20 years old. He was 48. My entire adult life was ahead of me. He was at the peak of his own life. He was full of life. He was not a fancy dressed wealthy man. He was an ordinary father who grew up in a military family. He held the same job for 20 years providing for his four women: my mom, my sister, the family dog and myself.

We said our goodbyes standing next to his bed. Then days later, buried him. Cards, food, friends and family thereafter. Moving forward, everyone went back to their regular schedule- Only ours wasn't regular. I pressed forward with the intent all was okay. This was the only way to function keeping the subject at bay.

Since he passed away the month of May, we had the buffer of summer before the holiday season. When Thanksgiving and Christmas came, our families' normal gatherings were empty. My dad sitting in his chair or on our family's couches taking his post-feast nap was missing. In an unspoken manner, everyone pressed through the silence of his absences. I still to this day can hear the trips over the empty chair at the dinner table.

Life graciously has pressed forward, this upcoming year will mark the 20 years milestone since his death. I have lived as long without my father, as I did with him here on earth. It is a weird feeling of balance. Yet, it makes me smile.

No matter if this is your first holiday season or twentieth without your loved one, remember everyone grieves differently. The acknowledgment of this leaves room to move forward. When a family member's grief looks different from ours or from what we know, we can acknowledge this is okay. This allows us to be there for them, and in return allows them to be there for us.

There is no one single thing anyone can say or do to fix grief. Grief is real. It is a human response. There is no avoiding it. You will either experience it now or later. It is a day-to-day, year-to-year process in the hands of our maker. This time is used to heal us mentally, physically and emotionally- until our hearts guide us into a new purpose. Our steps may be redirected, but it's with the love of the ones we've lost, and in the direction of helping others.

Since losing a loved one is so different for everyone, I recently asked a group of people who've lost someone what the holiday season means to them now. These are their responses:


"We lost our son a week before his 24th birthday. We had emptiness in our hearts. We started a Christmas Open House honoring his memory. A party with good food and homemade goodies the families could enjoy together. Our son loved children, so we asked guests to bring a new toy to donate in his name. What began, as something to help us heal became a tradition of making a difference." Cynthia – Florida
"Our lost loved ones would never want us to be sad, but to rejoice in the memories of the past as well as memories we are making here and now." Carol – South Carolina
"It's hard to think about the holidays without mama. We planned our gatherings around her for 53 years. We were together every Christmas and most Thanksgivings. This year I am looking for new traditions, new ways of decorating and going out of town for Thanksgiving. "Ginger – Mississippi
"My husband and I lost a parent each one year at Christmas. The year it happened did not register. We tried to keep our Christmas traditions but it was impossible. The next year was the challenge. A new normal was created. "Terrianne – New York


My closing encouragement this holiday season is reserve your loved one's spot at the table. Hang an ornament in honor of them. Tell stories. Talk about them, even if you sense others are tired of listening. Visit the cemetery. Put holiday flowers out. Go alone. Go with someone. Pray. Write. Journal. Paint. Walk. Say their name. Do something for someone else in memory of your loved one. Press on. Shine. Happy Holidays.

Have you ever experienced coping during the holidays? Share your story in the comments below or sign up here.

Photo courtesy of Author.