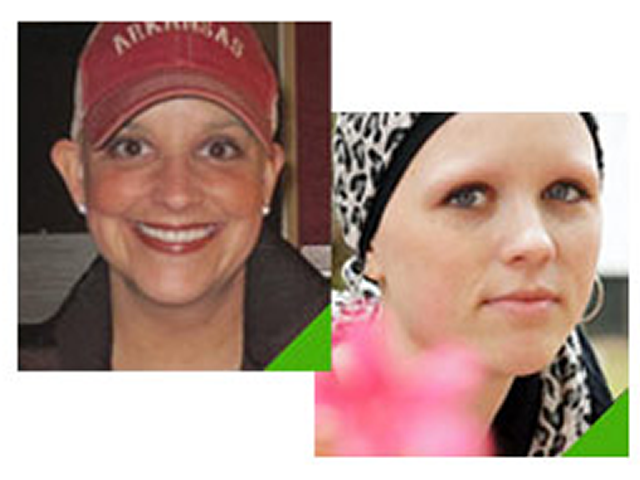 Connections Making An Impact: Samantha & Elizabeth
We love hearing connection stories and seeing that so many survivors, fighters and supporters have realized that they are NOT alone, thanks to their participation on IHadCancer. Read more to learn about Samantha and Elizabeth, two cancer survivors who helped each other tame the "cancer crazies."

Cancer doesn't necessarily end when a patient enters remission. For Samantha, a 24-year-old Rhabdomyosarcoma survivor from New Jersey, the emotions of ending treatment and leaving the safe cocoon of doctors, hospitals and regimented schedules was one of the hardest parts of dealing with cancer.

She didn't know how to cope with "being done," and when she tried to talk to her friends about it they didn't understand. Often times, friends and family members think that the cancer survivor should be happy and grateful that they are healthy - and they assume that they are. But, in Samantha's case, she ended up getting mad at all of them because they had no idea. She eventually just stopped talking to people about her cancer emotions because she felt like no one would understand.

Luckily, Samantha was able to connect with a few different fighters and survivors on IHadCancer. Soon after joining, she took to the discussion board to ask how others dealt with post-treatment depression. That's when she first connect with Elizabeth, a 37-year-old Hodgkin's Lymphoma survivor from Arkansas. Elizabeth responded to her question and said she had the same exact emotional experience. Samantha was so glad to know someone was feeling the same way she was, so she contacted her to ask her more about how she was dealing with it. They started chatting about post-treatment depression and the conflicting feelings of being glad treatment is over, but, at the same time, the overwhelming feeling of "now what" once treatment ends and you leave the safe cocoon of doctors, nurses, and caregivers.

Elizabeth was quite a bit older than Samantha, they lived hundreds of miles apart, and they didn't even have the same type of cancer - but none of that mattered. They were both struggling with the same emotions. They understood the "crazy" that was going on inside their heads while they were dealing with cancer, which led them to build a meaningful relationship. They continue to email back and forth, sharing their "cancer crazy" thoughts of the month and checking in on each other. They understand the value of having someone to talk to about their experiences, and they have learned that they truly are not alone.

Do you have a cancer connection story? We'd love to hear from you. Email emily@ihadcancer.com or share your story in the comments below!"