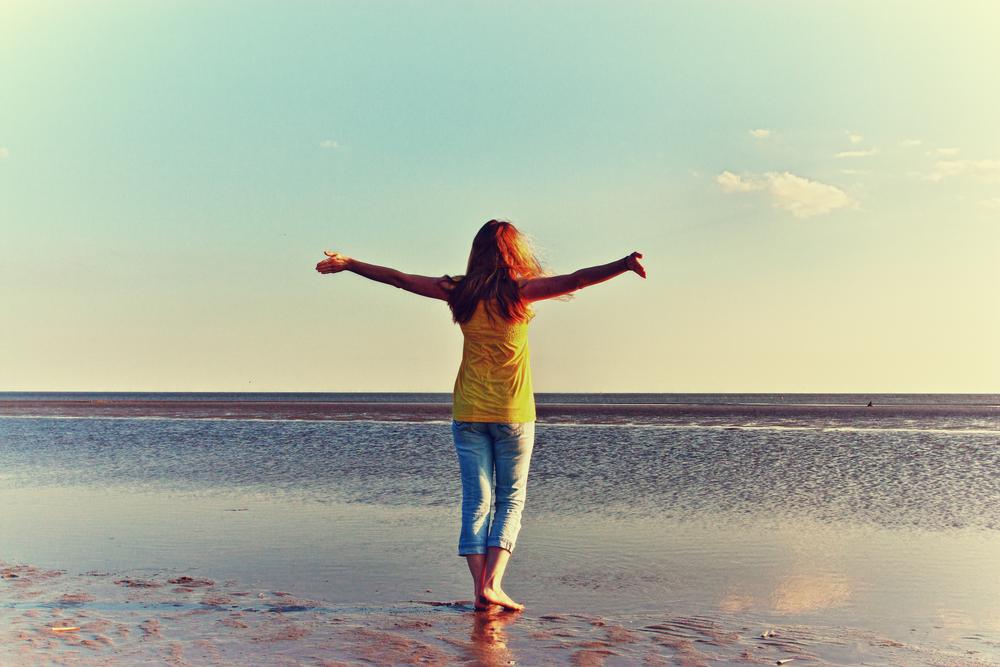 Finding Your New Normal | Journey of Survivorship
Cancer can change the way a survivor looks, feels, and sees the world. Are you wondering how to redefine yourself and find your "new normal"? Read more to find out how Mallory navigated the evolution of her own survivorship.

Dealing with cancer is painful. Experiencing something so life-altering that requires so much sacrifice and self-adaptation often causes us to redefine who we are and question all that we believed. It can leave one very raw..

The hardest part about my survivorship has been redefining me without the presence of my mother. Diagnosed at the age of 53 with a GBM, my mom died just two months before I was diagnosed with Hodgkin's Lymphoma at the age of 24. I was quickly forced to endure more of what cancer had to offer and to adapt myself as a new person; this brand new survivor who needed slightly different things from life than before.

How we decide to reshape ourselves and our lives past cancer leaves a lasting impact. I have found that we, as survivors, strive to become better in our post-cancer worlds. To adopt habits that make us happy, create a safe-place, and bring us closer to those we love.

Searching For The Old Me

Prior to my own cancer diagnosis, I was a busy aerospace engineering graduate student who ran marathons and just generally loved moving all the time. I was very self-motivated. My mom and I were close and shared this enjoyment of accomplishment and personal drive. When I was taking time off of school to finish treatments my life slowly began to change. I couldn't schedule a 10-mile run into my day. I couldn't seem to leave the house past 8 pm because of fatigue. I didn't go to work. I didn't know who I was anymore. All of the activities by which I defined myself, my goals, and my spunky personality were missing. Along with all of this, my mother was missing too. What would she think of me, this tired person who felt sad much of the time and was sitting at home all summer? How and who could I be without my mom's feedback?

I needed to evolve to continue on as a survivor. I could have written a personal ad reading, "smart person, needing something calm to do, please advise."

Discovering a New Me

One day, while spending time at home after a chemo treatment, I discovered my husband's set of nice, colored pencils. I found a geometric-like design on the internet, printed it out, and painstakingly colored it in. I loved every minute of it but also felt slightly silly for having spent my entire afternoon coloring. Over the next few months I colored more and more. I discovered YouTube videos that explained how to blend colors with the colored pencils that I was using. Months later I discovered the entire do-it-yourself (DIY) movement and fell in love. I started simple with a DIY taking a printed photo and transferring it to canvas. The effect was awesome...the picture transferred to the canvas just as the instructions said it would and had these neat imperfections built in, adding all of this great character to a simple photo. I'd never had any calm hobbies before...besides reading, but I couldn't seem to concentrate much on books at the time. My mom had never really done calm activities either. I began to question who this new person was, who actually enjoyed spending time inside crafting and whether I liked her... or whether my mom would like her. I was having trouble adapting myself to this new need for calm pastimes. It was no longer about whether I liked DIY crafting at all but this entirely imagined conversation between me and my deceased mother. I was having trouble in my own skin, redefining who I was at a time when the world seemed dangerous and I felt naked under its gaze.

Embracing My "New Normal"

Even with these doubts and notions, I made more of those lovely photo canvases. I constructed paint chip art for a friend. I created a 1st wedding anniversary gift for my husband out of second-hand mugs and special porcelain markers. I learned about flower frog bowls and fashioned bouquets of flowers in cute second-hand crystal bowls. For my 27th birthday, my dad bought me a sewing machine. I sewed tablecloths, fold-over clutches, zippered totes, dog bed covers, throw pillow covers, and started a quilt. I learned to revel in creating things and to enjoy the process as much as the final product.

My survivorship needs creativity and creation in a way different than I needed it before. Different and sometimes still uncomfortable, I am learning to embrace this brand new life of mine, this life as a survivor.

After your cancer treatment, did you have to adapt to a different lifestyle and new you? Share your experience in the comments below.