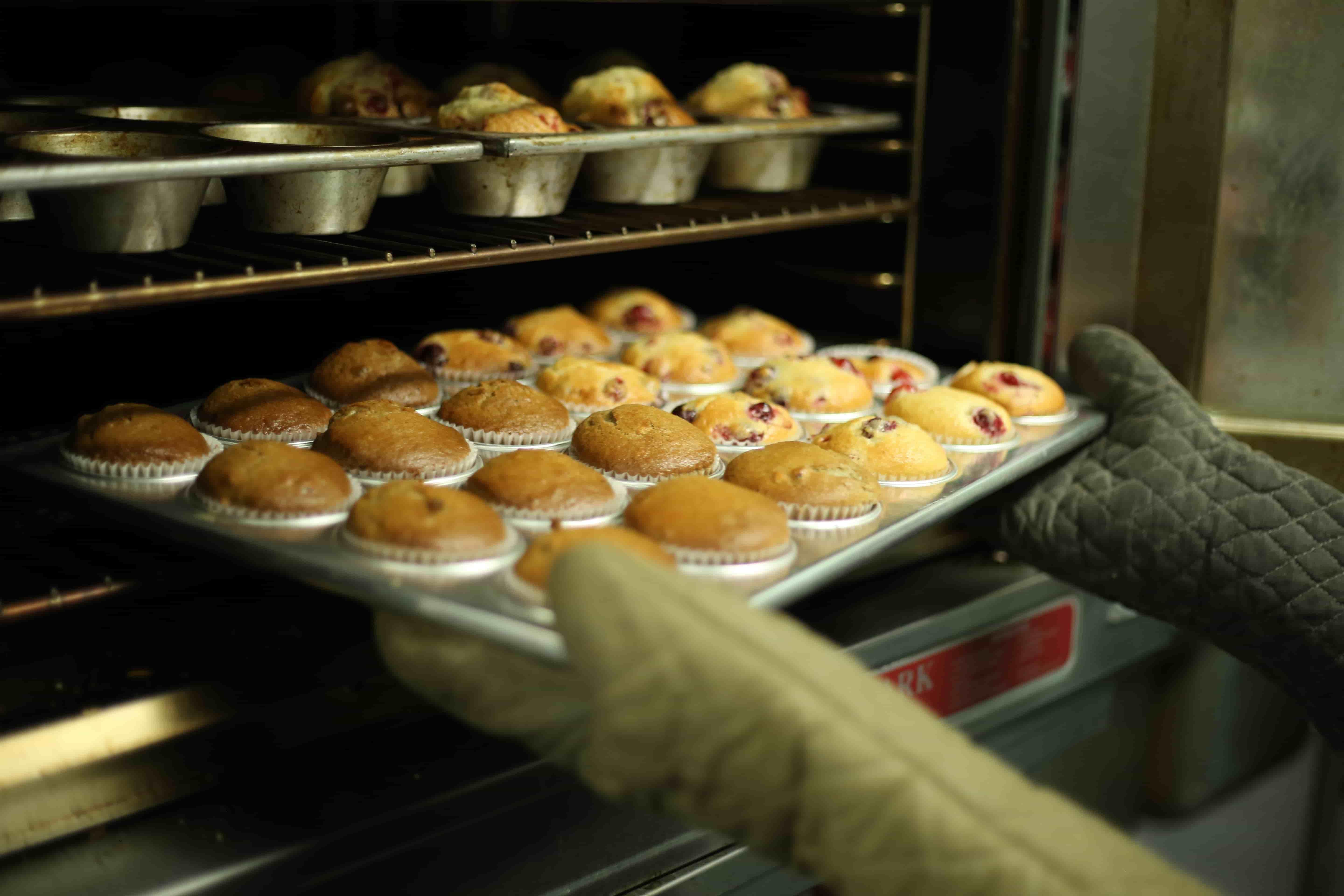 My Experience with Food and Cancer (Plus One Of My Favorite Recipes)
When it comes to diet everyone has an opinion about what you should and shouldn't be eating. We are flooded daily with emails, and news feeds filled with fad diets, headlines claiming a new food caused our cancer and enough opinions to leave us conflicted for years to come.

So how do you sort through all of the information and find a routine that works for you? The truth is that diet is personal, just like every other aspect of your cancer treatment. You have to evaluate how your body responds to certain foods, as well as what works well for your lifestyle.

I took a multi-step approach to determine the best dietary approach for my life after cancer. And even now two and a half years post chemo, my diet is fluid and changes to fit my body's needs.

After chemo I started by consulting with the experts and no I don't mean oncologists. Don't get me wrong, I love my oncologist but she is not an expert in nutrition. No, I sought out professionals with experience in holistic medicine, nutrition AND oncology. I met with a naturopath and a oncology nutritionist. Both of them helped me make small attainable changes to my diet. Some of those changes included cutting out processed sugar, limiting processed carbs, exercising more, and minimizing my consumption of processed foods (particularly snacks).

With a steady workout routine at my oncology clinic (similar to the Livestrong program at the YMCA) as well as these dietary changes, I was able to get back to a healthy weight. I could have stopped there after losing the 10 pounds I gained during chemo, but my mindset had shifted. Nutrition was no longer about the scale, it was about how I felt. I was also looking to find new ways of managing my hypothyroidism in addition to medication.

In the summer of 2017, my PCP suggested I try going gluten free. Since I had already cut out processed carbs, it was easy to make the shift. After 8 weeks of strict gluten free diet my thyroid levels hadn't changed but I felt great so I decided to keep it up. That was now 9 months ago and I haven't gone back.

Around that same time, my friend Joanna and I decided to try a juice cleanse. Neither of us had done one before nor we had become regulars at Juice Vibes Cary, an amazing local juice bar focused on plant diet wellness and education. After completing a 5 day cleanse, it was suggested we gradually add back in the various food groups ending with meat and dairy (the hardest on the digestive system). After a few days of easy back into healthy food, I realized I wasn't craving meat. Instead I craved avocados and walnuts and fruits. Healthy foods were fueling my body with energy. It was in this natural progression that I decided to give up meat. It wasn't planned and at the beginning I promised myself that if I craved it I could eat it. Aside from turkey on Thanksgiving, which I ate and enjoyed, I have not craved meat at all.

So you may be seeing a trend here. I didn't make any of these dietary changes all at once. I may slow natural changes in a way that complemented my life and my body's cravings. Later in the fall I would decide to cut out dairy after a particularly heavy dairy binge at the state fair. I had always felt poorly after consuming dairy and this was the push I needed to make the change. I won't lie, I still miss cheese horribly but the pain I get from consuming dairy now is enough to keep me on track.

So what do I eat?! I don't eat gluten, meat, processed sugar or dairy. The crazy thing is, I still have so many options:
Whole grains (quinoa, brown rice, millet)
Beans ( I prefer lentils, black beans, and limas)
Nuts/seeds
Fruit
Healthy fats (avocado, flax seed oil, almond butter, extra virgin olive oil)
Fish
Eggs
Great bases like: sweet potatoes, butternut squash, spaghetti squash, zucchini
Tons of other veggies

I will be the first to admit that it was a lifestyle change to get to this point. It took relearning how to cook, new approaches to meal planning and a little coaxing to get my husband on board with our new eating habits. He does still eat gluten and meat but mostly he eats what I cook. If he is craving meat, I will get him rotisserie chicken or organic ground beef to add to whatever I have made.

The most important thing I hope you take away from my shared experience is that no one way of eating is right for every person. Each body is unique and that means that each diet should be unique in it's own way to fit the body's needs. Maybe your body needs some red meat, while someone else feels great on a strict vegan diet. I do suggest that you incorporate as many whole plant based foods and healthy fats into your diet as possible as they strengthen and support the body. If you do want to indulge in processed food keep it to a minimum maybe limit it to special occasions. Most importantly, find a way of eating that you can live with. Food is an important part of life and I want you to enjoy it.

To get you started on the path to a healthier you; I am including a recipe for these tasty Chocolate Walnut Protein Muffins. They are Gluten Free, Processed Sugar Free, and Vegan. The original recipe is from Bites of Wellness. I doubled the recipe and made a few modifications. My favorite source for other recipes is Oh She Glows, which has a variety of gluten free, vegan, processed sugar free recipes and tips.

Chocolate Walnut Muffins


2 Large Bananas
2 T Chia Seeds
2/3 C Unsweetened Almond milk
1/3 C Unsweetened Applesauce
1/4 C Almond Butter
2 Scoops Protein Powder

(I didn't love the protein powder I used, it was a little more "superfood" tasting than I would have liked but it was super filling. The WowMoms protein powder is my absolutely favorite but it does contain whey. Their vegan version has sadly been but out of stock for a while. The Vega protein powder is another good option that is readily available. I find it quite chalky but people have said the new formula is improved. )


3 T Cacao Powder
2 T Coconut Flour
1 tsp Baking Powder
3 T Unsweetened Cacao Nibs
½ C finely chopped walnuts

Instructions


Preheat oven to 350F
In a large bowl or mixer mash the bananas and add chia seeds and water. Allow to sit for 2-3 minutes.
Add almond butter, applesauce, protein powder, cacao powder, coconut flour and mix really well.
Add baking powder, cacao nibs, and chopped walnuts. Stir completely.
Divide the mixture into muffin tins and bake at 350 for 35-40 minutes. Allow to cool before eating. (A double batch will make approximately 18 muffins)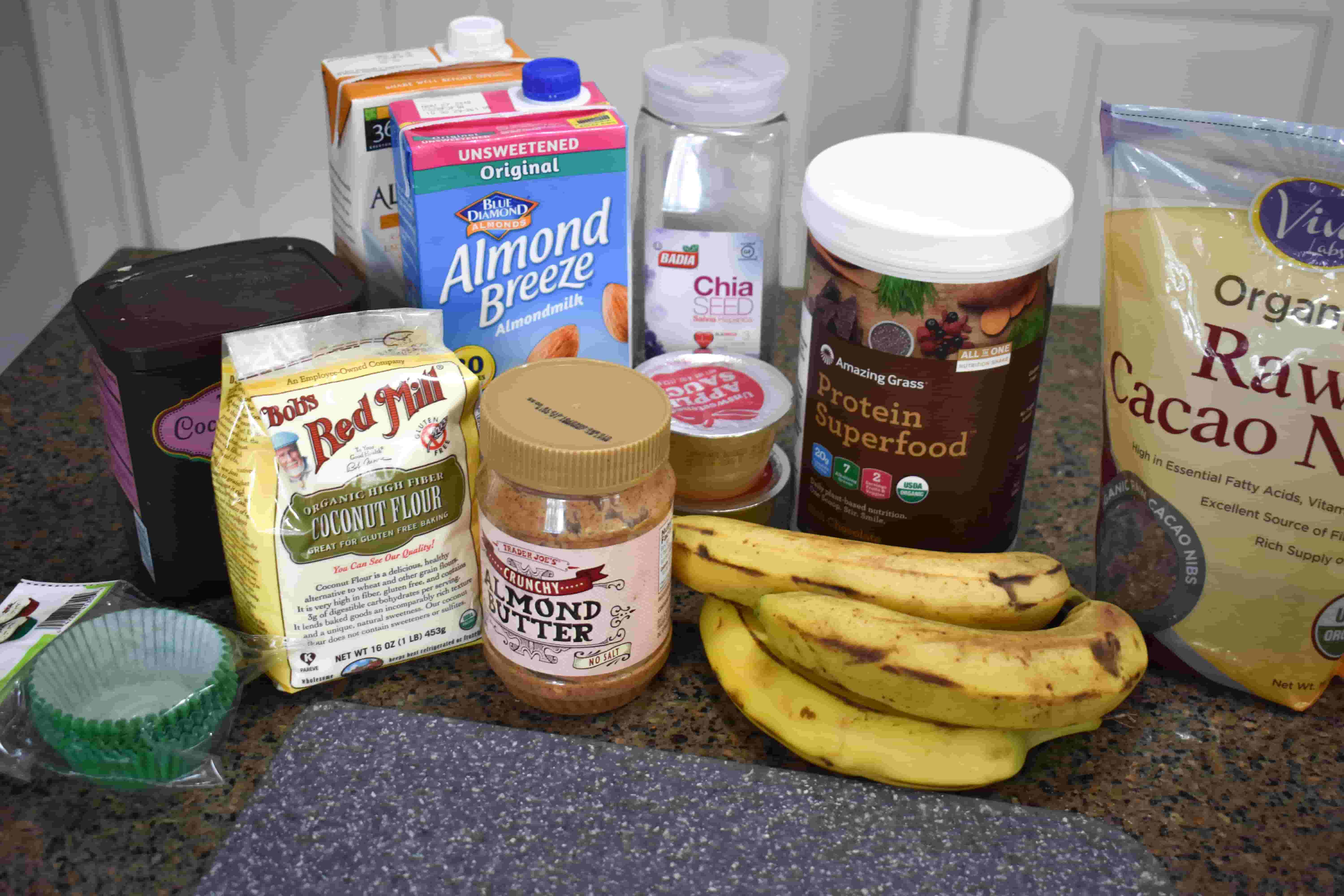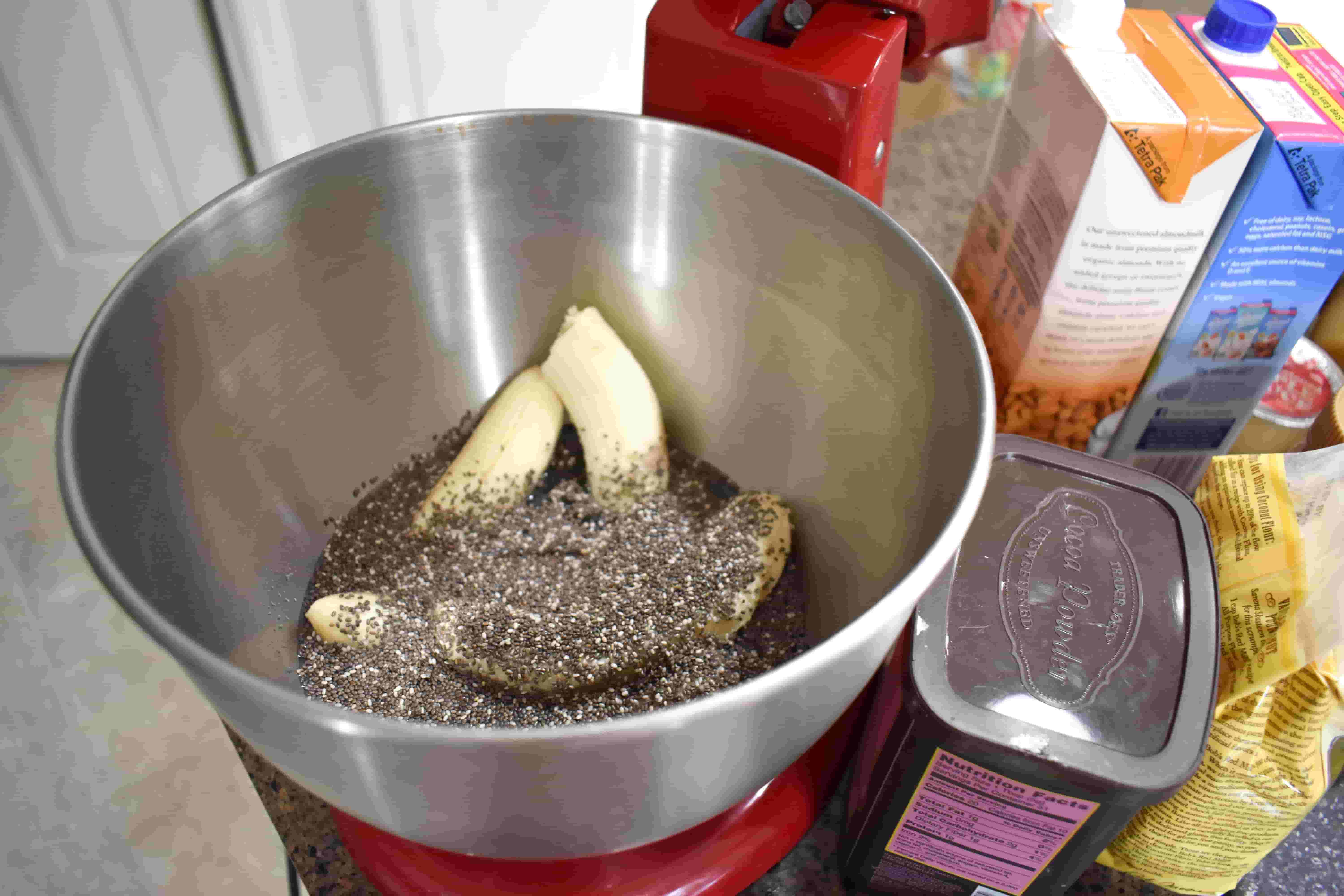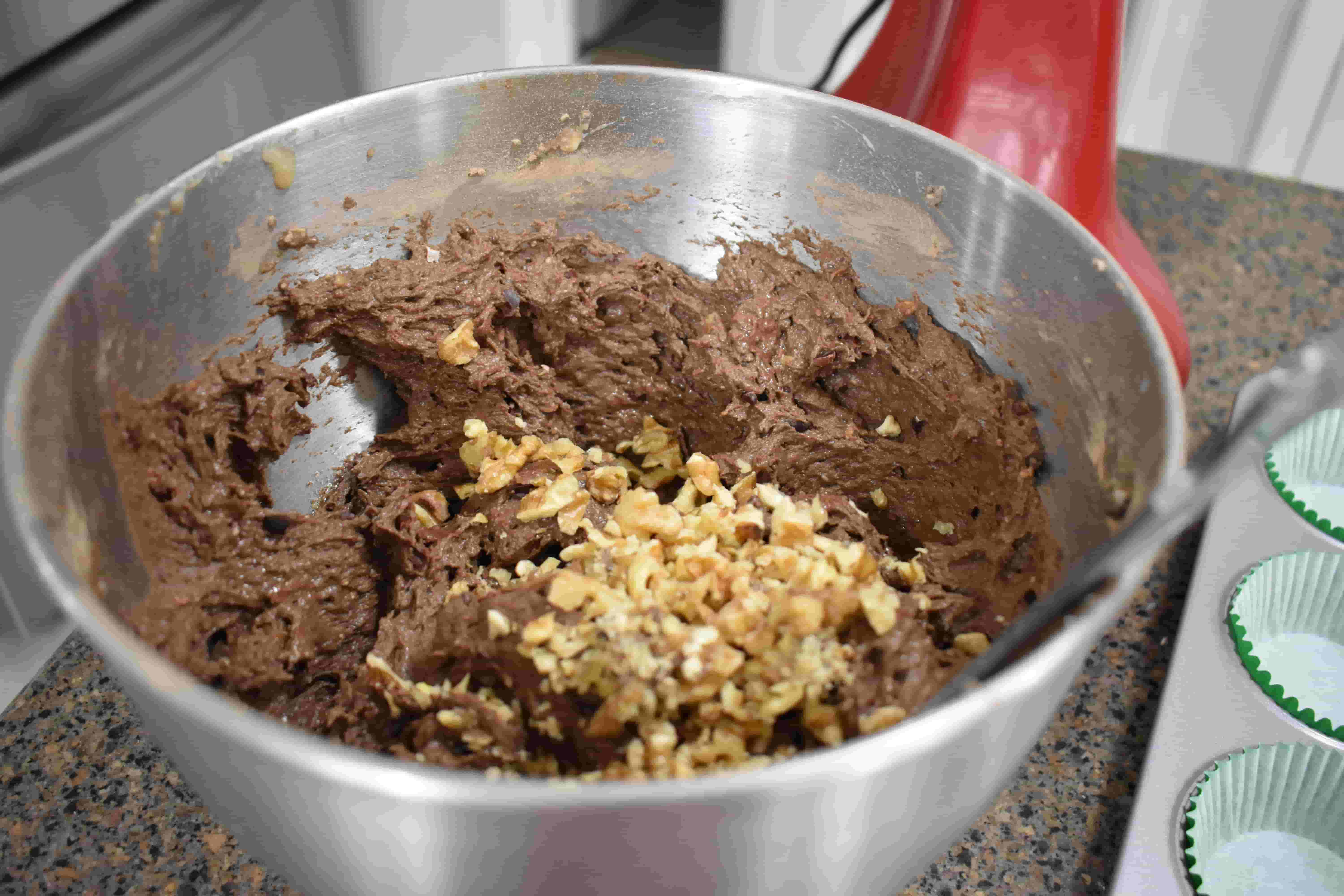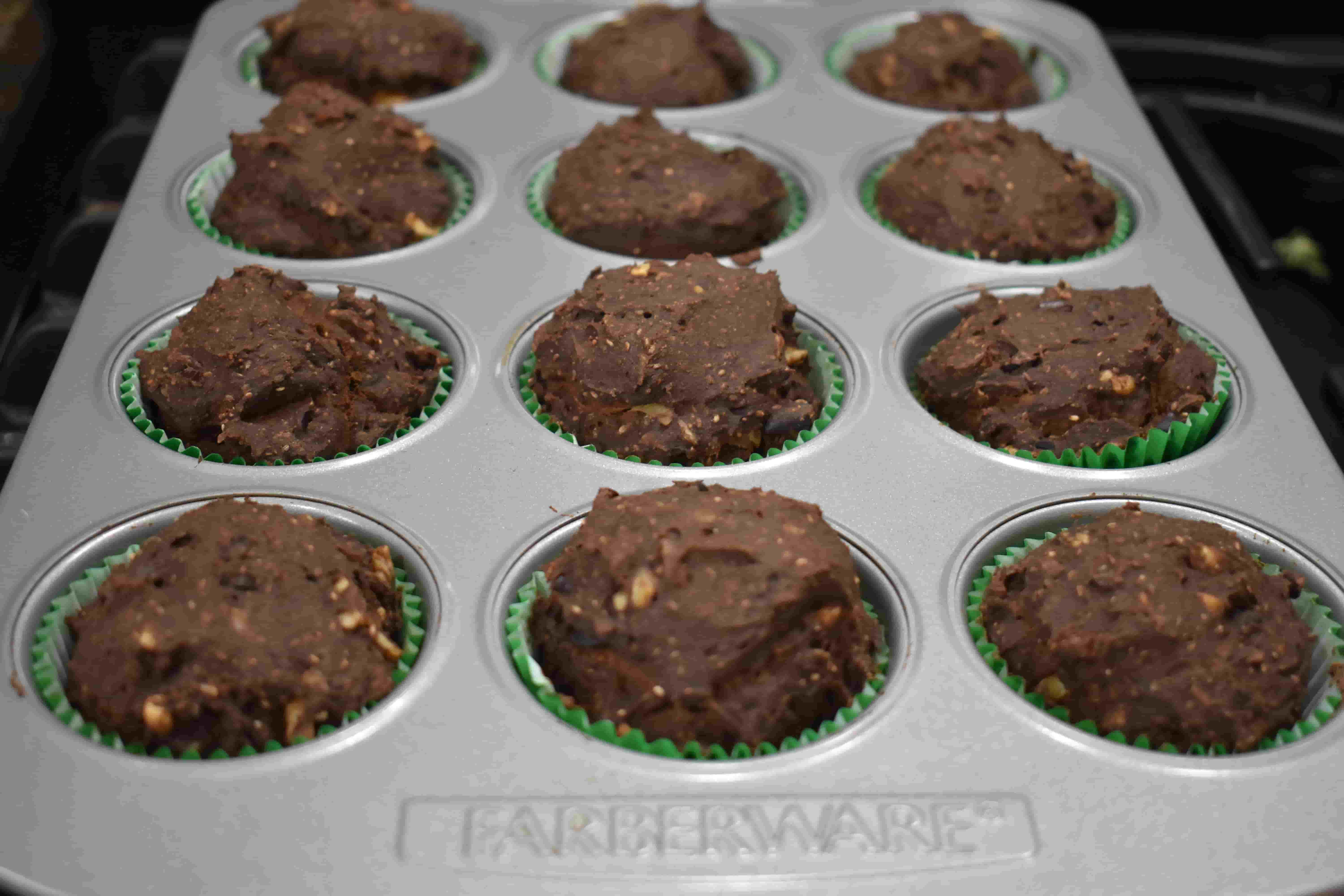 What's your experience with food and cancer? Have any original recipes of your own? Share in the comments below!

Image courtesy of Taylor Grote.