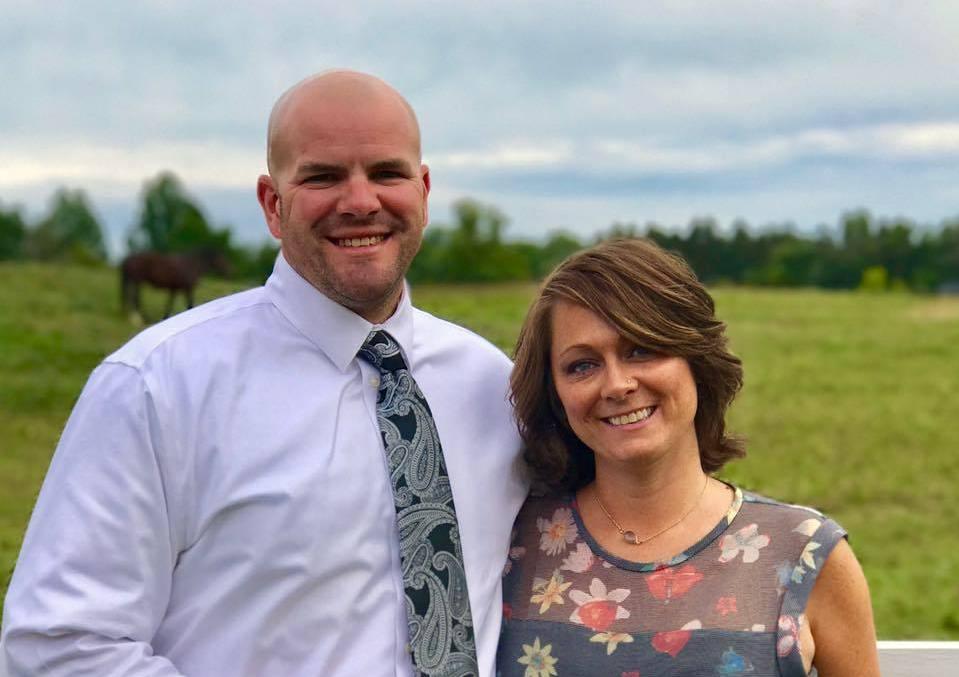 Infertility Is An Emotional Rollercoaster, But We're Ready to Be Parents
My husband and I will be married 7 years in June. I have to admit I couldn't have imagined the struggles we would have when we decided we would try to get pregnant. I went off of my birth control almost immediately. We played it cool for a few years, saying it would happen when it was supposed to and finally it did!

We got pregnant in February of 2014. We chose Easter to tell our immediate family as we were already 10 weeks along and everything was looking great! I traveled for work a week later and had to share the news with my boss and a coworker. When I returned from the trip I was about 11 weeks, so I started to share with a few more coworkers and obviously my close friends. I was headed in for my 12 week check up and I felt off. I let my husband know that I felt like something wasn't right and he provided words of encouragement as we headed in for our exam.

I will never forget the doctor telling us that there was no longer a heartbeat. Something we had waited so long for was no longer there. I fully miscarried over the weekend, cancelling plans with friends and not being able to tell them why. It may be one of the hardest few days of my life.

Fast forward a year later and we were meeting with a fertility specialist. He acknowledged that I had a dermoid cyst on my right ovary and that he wanted to remove it to better increase my chances of pregnancy. I came in for a follow up a few weeks later where he informed me that I had ovarian cancer and that I needed to see an oncologist right away to remove my ovary. We opted to remove one and save the other in hopes of naturally conceiving later on. We went into the oncologist believing we would remove the ovary and be done, but again luck was not on our side.

There were microscopic traces of the cancer cells on the lining of my stomach wall which means the cancer had leaked and spread in my abdomen. This now meant I was going to have to have chemo if I wanted me best chance of beating cancer. I was allowed to wait up to 8 weeks to start chemo and during that time we went back to the fertility Dr and started the IVF process to retrieve eggs and save them for after I was healthy.

This was an emotional drain as you can imagine, a financial burden and we knew we were nowhere near the end of this journey. We successfully retrieved 8 eggs from my left ovary and a week later were informed that after removal none of them survived. So here we are about to start chemo, no eggs to look forward to and the only hope we can hang on to is that my ovary will still function after chemo.

9 months after finishing chemo I was back at the fertility doctor and did 2 unsuccessful rounds of Intrauterine insemination (IUI). My ovary was functioning but was weak. We decided to take a month off and during that time I found out I was ATM mutation positive and had up to a 60% chance of having breast cancer in my lifetime. There was no way I would take that chance and there was no way I would chance passing that along if we ever conceived. That was February 2017. It is now April 2018, and I have since removed my other ovary so that there is no chance I can get pregnant, as well as had a preventative double mastectomy to reduce my chances of breast and ovarian cancers.

Since the time of my marriage, it has been a rough road trying to conceive, as well as dealing with my ovarian cancer diagnosis. So now what? After my next surgery in May we will begin the adoption process. I've been asked why I hadn't started that sooner and the answer is, I just do not think we have had the mental clarity to do it. We want to walk in ready to endure the required processes. We want to be prepared for rejection just in case and we want to be ready to be parents. It is difficult to explain the emotional roller coaster of life that we have endured over the years, but we feel that we are finally ready for that next ride.

What is your experience with fertility and cancer like? Share in the comments below.

Image courtesy of Author.