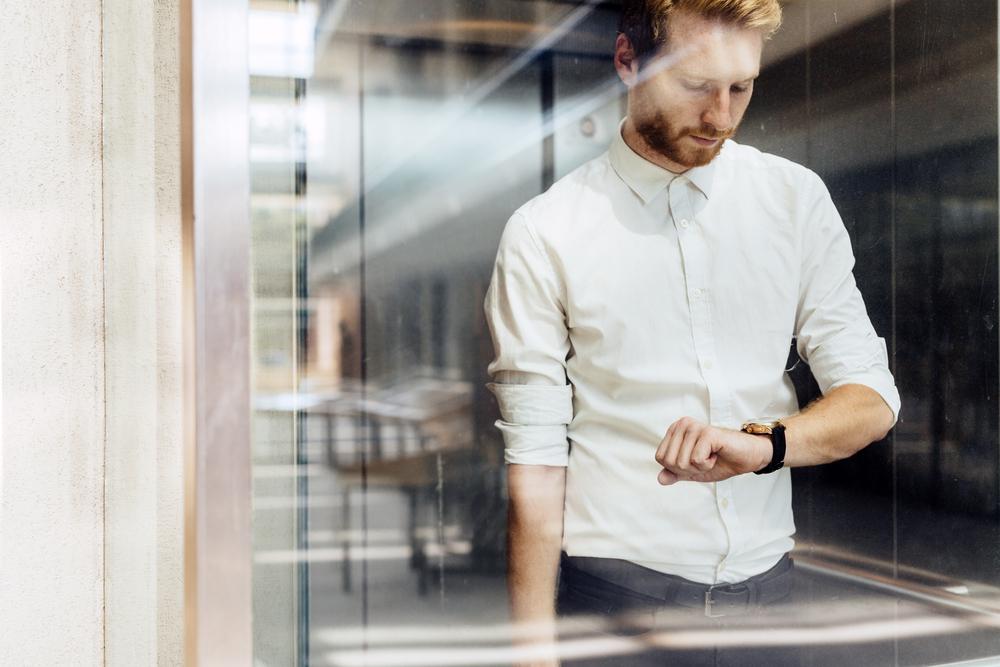 Moving On While Keeping On: Honoring a Goal in a Sea of Disappointment
23-year old David refused to let his Stage IV Leukemia control his life when life dealt him the cancer card. Read about how he kept his eyes on his goal and pushed himself to achieve it.

I've never been the type to take life too seriously; so when the bone marrow results came back with a final diagnosis of Stage IV Acute Lymphoblastic Leukemia, my immediate reply was, "Of course I get the best stage." That being said, I knew I was in for quite the treatment protocol for this late-stage, aggressively-developing cancer. Indeed, my treatment was a bit more intense that I had originally imagined: a week at a time in the hospital, countless blood and platelet transfusions, lumbar punctures with intrathecal infusion and spouts of anemia that left me weak, bed-ridden and unable to even brush my teeth at the ripe age of 23.

During my treatments, I would often lay in bed and think about the plans I had made for myself before this all happened--business school, a move to California and the post-college life in a city that fostered my personal and professional growth. I remember wondering if I would ever have the opportunity to pursue those dreams, and will never forget the "aha moment" I had while projectile vomiting bedside one afternoon (and this is the truth). I knew I couldn't let cancer prevent me from pursuing my dreams and goals.

As someone who refused to be a "victim of circumstance" or, a victim in any way, really, I knew I had to push myself.

Prior to this whole cancer debacle, I had signed up to take prep classes for the Graduate Management Admission Test (GMAT) but after previewing my treatment protocol, I knew that I just wouldn't be able to attend in-person, due to my immunodeficiency and other chemotherapy-related health issues. I decided that switching my classes to an online format would work perfectly and allow me to have some flexibility, while still keeping a disciplined homework and practice test schedule. Keeping my mind active was of the utmost importance to me, so I tried to do a little more work each and every day.

After several months of prep and upon final hospital discharge from round 10 in my year-long intensive Hyper-CVAD protocol, I went to take my test. The months of studying and practice testing, while 8 pumps simultaneously ran a plethora of chemicals through my weakened veins, were about to prove successful or an epic fail.

I'll never forget the call I got on an early December day a little over two years ago.

"Is this David," said a sweet but raspy voice on the other end. "Hi David, this the University of San Francisco and we'd like to let you know that you've been accepted into USF's MBA program. Kickoff starts in 3 weeks and we look forward to meeting you in person." As I hung up the phone, I immediately thought about how:


Hard work really does pay off.
My parents are going to have a conniption about me moving across the country in three weeks.
I'm going to need some money to pay for this new little venture.

Three weeks and few financial aid forms later, bald and bold, I was on a plane to San Francisco to start a new life.

Despite the odds, my parents' fears and a few logistical hurdles, I took a very bad situation and turned it into a learning experience. No matter how much cancer affected my body, I never let it overtake my mind (except for the occasional "chemo brain").

I'll never forget what I've gone and still continue to go through in terms of my battle with a disease that has no preference for age, race, sexual orientation or socio-economic status. What helped me move on with my life was not only an amazing support system of family and friends, but another battle in itself; the battle to not be a victim, to not get in a wheelchair if I didn't have to and the battle to be a source of strength and inspiration to those around me.

Cancer is hard and cancer is cruel, but cancer is not in control.

It can take your strength, it can take your hair and it can even take your life, but cancer can NEVER take your dignity if you don't let it. I don't know where I'll be in 5 or even 2 years, but I know that I have no regrets and the decisions I've made for myself have allowed me to be where I am today.

I've learned that having a goal is not only important in professional success, but is crucial in situations when you are fighting to stay alive.

That goal can be as simple as sitting up in your own in bed (which often times isn't that simple), to staying alive so you can watch your daughter walk down the aisle.

There are a variety resources out there to help young people answer questions or concerns similar to those that I had during my battle. I often turned to Stupid Cancer for information on financial aid and to hear the stories of other young people. I also began the initial stages of joining MD Anderson's AYA (Adolescent and Young Adult) Advisory Board to help shape a program that would help other young people going through similar battles. It's important to remember that you aren't in this alone and people around you all help in their own unique ways. As the title of this post suggests, cancer can bring with it a sea of disappointment, but determination can be the ship that sails you through the storm.


Related:
Discuss:

(Photo courtesy of author)