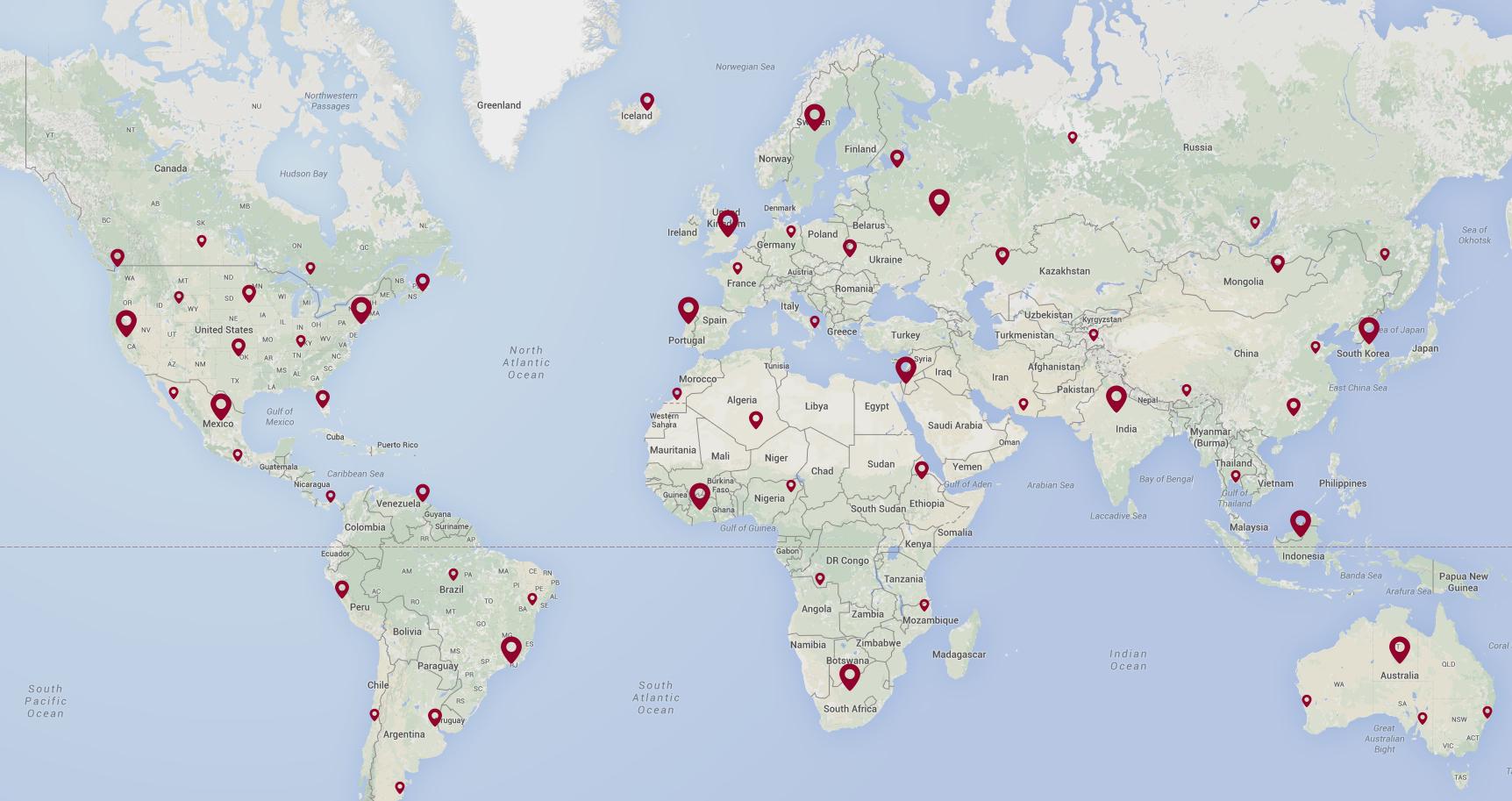 This Is For Anyone Who Feels Alone During Cancer
If you've just been diagnosed, you're in the middle of your battle, you're 5 years NED, you're a caregiver at the front lines of a loved one's fight or you're anywhere in between, it's incredibly important to remember that you are not alone during this process.

Trust me, I know that it is a lot easier said than it is felt. When I was diagnosed, I was surrounded by friends and family who were providing me with unwavering support, but they didn't truly understand what it was like to have your entire universe freeze - I still felt entirely alone, drowning in emotional quicksand. But then by chance, fate, or some other higher power, I happened to meet a woman who was my age and who had just finished treatment for the same form of cancer. This woman, who I call my angel, changed everything for me.

She was so quick to open up and share what she had learned, arming me with insight on what I could expect from this diagnosis. Before I met her, I felt like I didn't have any control over my cancer, but her advice allowed me to picture a life after cancer. If you've been in my shoes, you know how great of a gift that is. She told me about treatment options that my doctor's hadn't mentioned and was able to answer questions before I realized I even needed answers.

Prior to meeting her, I was overcome with this feeling that I was the first and only one who was going through these emotions, Sure, I knew that millions of people had dealt with a cancer diagnosis, but it was really difficult to grasp the impact of that fact. All it took was one conversation for me to realize that even though it was the first time that I heard the words "you have cancer", I wasn't the first person to ever hear them. I wasn't the first person to google what my diagnosis meant, to wonder about fertility, or to try and figure out how to balance work and cancer. Almost everything that I was experiencing, someone else had been through before me. They may not have been in New York City, or even on the same side of the world, but that person, and many others like them exist. It was a huge realization for me: there was a whole world of cancer support beyond where I was sitting, I just didn't know how to get access to it.

After I finished the treatment and started getting into the swing of life after cancer, I was struck by a feeling that so many of us have felt: I have to do something about this. I had to somehow show people that they aren't alone, just the way my angel did for me. And that's where the idea for IHadCancer was born. I set out to build a community that would allow people to use the power of technology to find other people who actually get it.

Since day one, it has been a labor of love for me and my team, and it's been amazing to see how things have changed in this community. I remember when I was first diagnosed cancer was still a taboo topic, as if it were a whisper word. But now, more and more people are becoming empowered to say those words: I HAD CANCER, and it's only becoming more true. That's exactly why I named this community "IHadCancer," because, although it may be a jarring statement for some, we shouldn't feel the need to hide it. For fighters, it is meant to be aspirational. For survivors, it is meant to be bold: YOU had cancer, cancer did not have you. For caregivers and supporters who may not have had the physical effects of cancer, you most certainly bear the emotional and financial side effects, and they are worthy to talk about.

I've loved watching this network of kindred spirits open up about scanxiety, side effects, the realities of chemobrain, the PTSD that no one talks about, the expectations of hospice, the remedies for chronic pain, the bizarre new normal, the fear of recurrence....the list goes on.

We've spent the past few years building up a community, gaining your trust, and listening to you. And now we have cultivated all of what we've learned into a new version of the platform. We've spent a lot of time making sure we're getting it right and not leaving anything out. We want this to be the homebase for life before, during and after cancer, but it all starts with choosing to be someone else's angel and paying it forward in any way you can. Now that I have been in the position to be someone else's support system for the 7 years that I've been cancer-free, I have realized that giving back really is the gift that keeps giving. I know now that this wasn't all for nothing - my cancer diagnosis has armed me with knowledge that is going to help the next person.

It's not easy. It's sucks. It's not fair. I'm not here to tell you that everything will be okay, but I am here to tell you that you're not alone. I wasn't and I made sure that you wouldn't be either. The best way to feel like you are part of a community is to share your story when you are ready to. Through the sharing of our stories, there is an inevitable sharing of each other's strength.


URL Share:
http://www.ihadcancer.com/h3-blog/02-24-2016/this-is-for-anyone-who-feels-alone-during-cancer