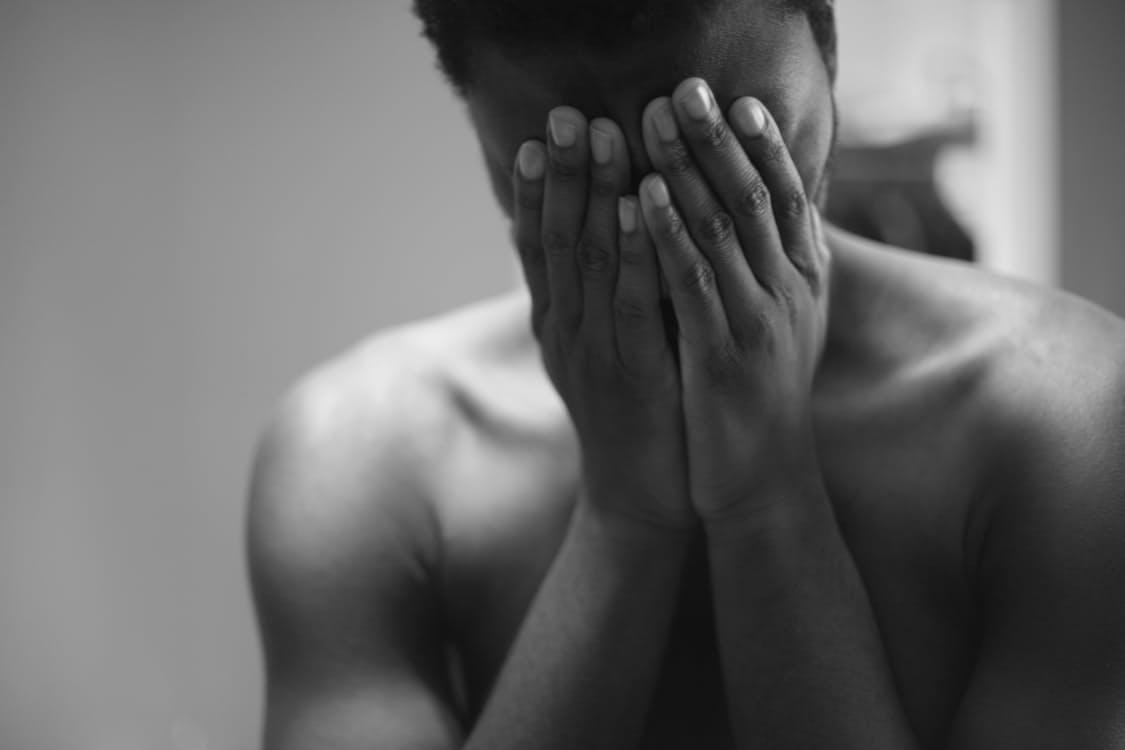 I Wasn't Prepared For The Mood Swings That Came After Cancer
Before cancer, I was engaged to be married and living a happy, healthy life. Then everything changed in April 2014, when I was diagnosed with stage 4 uterine cancer. After a few weeks of frantic appointments, I had a full hysterectomy and several lymph nodes in my groin removed. After my surgery I was "couch ridden" for about four weeks. I was in a lot of pain. I couldn't do anything for myself. I was so miserable.

Months of chemo, several scans, blood work, a colonoscopy, and mammogram later...I finally entered remission. When this happened I thought, "Great! That part of my life is behind me. I do not have to see my oncologist for few months." I expected to feel overjoyed.

But unfortunately, that wasn't the case. I didn't know it was possible to feel frustrated, angry, annoyed and abused by my cancer while also feeling happy, overjoyed, confident and excited. I was not prepared for my emotions to be so unpredictable. All these emotions were capable of appearing within one day -- or even one hour.

My typical day often looked a bit like this:


When I woke up in the morning, I was fine but not rested because my radiation side effects made it hard to sleep.
I would eat breakfast, watch TV, call a friend, read a book and I would be at ease, laughing out loud or smiling.
By the afternoon, I would have a complete melt down (crying uncontrollably) after watching a character die on TV, or from trying to remember people's names in general.
That evening, I would be so depressed that I would not eat, or even talk to my husband.
I would get into bed (sometimes crying myself to sleep) hoping my cancer will not return, hating my body due weight gain and how ugly my 30cm scar looked.
The next day, I would wake up and deal with my unpredictable emotions all over again.

Fortunately, I have figured out out a way to manage all of this and have compiled a few tips for those who may be in my shoes now.

1. Find Your Support Network

It's important to have family or friends to talk to at any time of the day or night. Find a cancer support group in your area. I am a member of the WellSpring Centre (there are free classes for yoga, nutrition, meditation, the Healing Journey, Fear of Recurrence.)

2. Exercise

Go for a walk every day if you can. Go to the gym, do yoga, or meditate.

3. Eat A Balanced Diet

But remember that it is OK to have a treat once in a while.

4. Rest As Needed

I learned to listen to my body. When I have having an unpredictable emotion, I lay down.

5. Ask Your Oncologist About Support After Treatment

I asked for a referral to a social worker and psycho-social oncologist. My social worker called me every two to three months to check up on me I see her every few months and I talk and she listens. I would highly recommend this to anyone.

6. Help Someone Every Day

If you have the strength and energy, it may make you forget about your cancer...even just for a little while.

Yes, it is a constant battle with managing levels of my emotions after cancer, but through time and support groups I have learned that it is ok to feel these things.