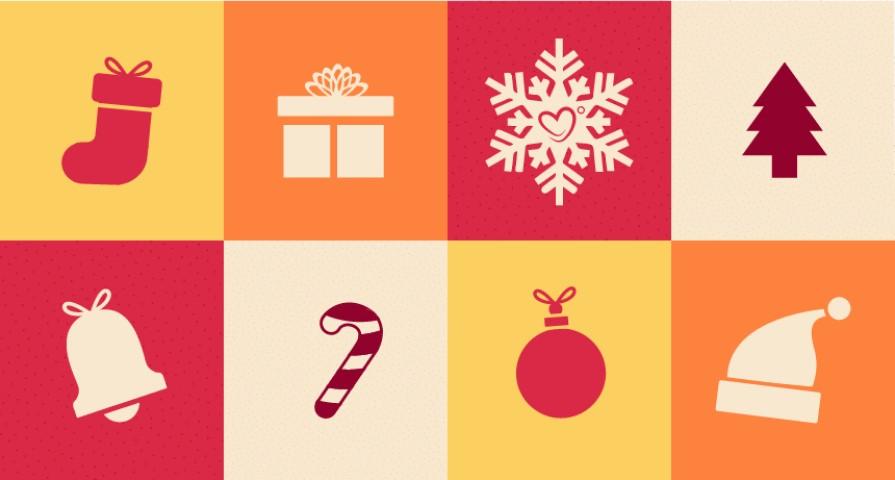 Anyone dealing with cancer whether a survivor, someone newly in their journey, or someone living with metastatic cancer, the holidays provide a reprieve from the ongoing doctor appointments and treatments. Though these gifts can't replace our priorities, even if we would like them to, they can help bring a sense of normalcy. A gift that allows us to pamper ourselves, provide some rest and relaxation, or help us prepare a healthier meal, are all welcome. These thoughtful gifts from our curated Ultimate Gift Guide has something for everyone.
Shop the Ultimate Gift Guide for:
- Electronics
- Home & Cooking
- Beauty & Self-Care
- Entertainment
- Clothing & Accessories
- Arts & Crafts
Our Ultimate Gift Guide contains gifts in various price ranges from $10, to 50, to $100, and everything in between. We hope you find something thoughtful for that special someone on your list. If there's something you love that you wish to have included let us know. We're sure the community would appreciate it.

Price Range: $0-$30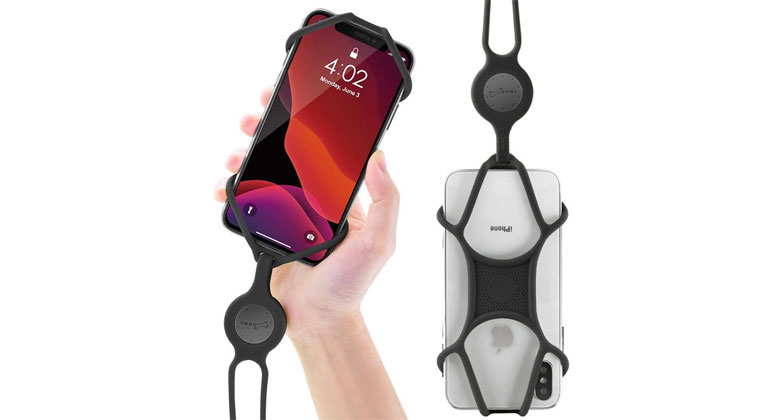 We all have trouble keeping track of our belongings from time to time, but doesn't it feel like you lose your phone every other day? With the lanyard phone tie, you can keep your phone close all the time. The phone will connect and detach from the lanyard with ease (although you can use your device fully while it is in the lanyard), and the lanyard itself is durable.
Smart Plug Power Strip and Smart Plug WiFi Outlet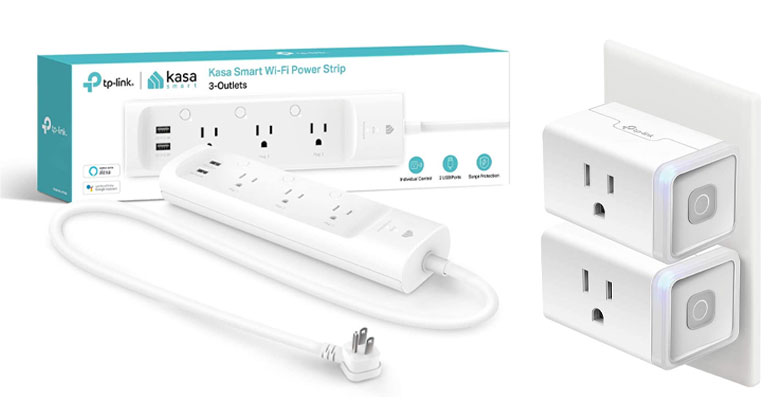 Looking to update your home electronics? This smart Wi-Fi connected power strip and plug allow you to have more control over your home devices. This device is controllable from your mobile device and pairs with Alexa and Google Home to allow easy voice control features. These devices are essential for anyone who struggles with remembering to turn off their devices and would like to save some money on their electricity bill.
---
Price Range: $30-$50
Handheld Cordless Back Massager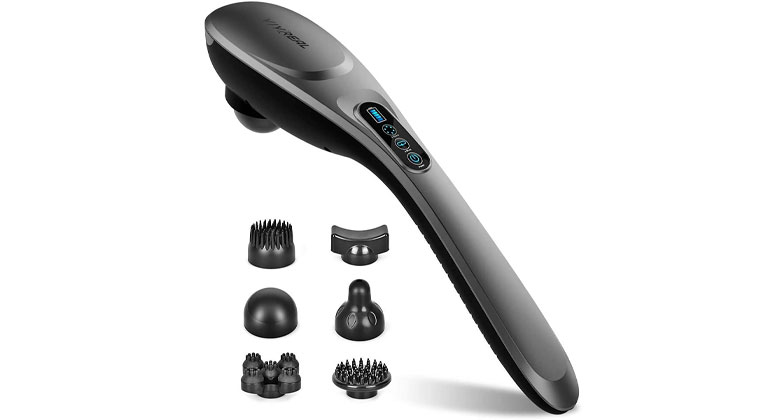 Anyone suffering from chronic muscle aches, knots, and muscle tension would love this gift. Not only is this back massager cordless and rechargeable, but it also comes with 6 interchangeable nodes as well as 6 adjustable speeds/massage modes. This is the perfect way to get the full body massage experience from the comfort of your home and for a price that suits your budget.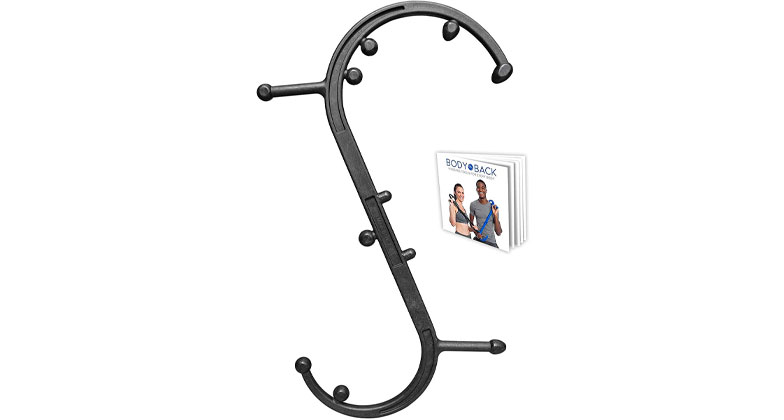 Back Buddy is a massage tool designed to achieve fast and simple relief for your whole body. The two hook design reaches every trigger point from head to toe. It includes 11 knobs and 3 shapes to soothe painful muscles in your back, shoulders, and neck. This is a must have gift for relieving muscle pain.
---
Price Range: $50 - $100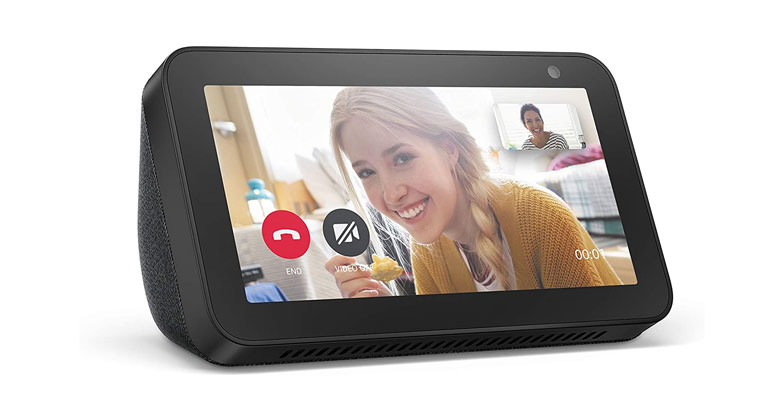 The Echo Show makes a perfect gift for anyone. Have a cook in the family? The Show can play cooking recipe videos from the kitchen. Want to video chat with a relative? The Show can take care of that for you. Want a calendar and weather viewer that syncs with your phone? The Show can be synced with all your email calendars. This is a perfect gift for your loved one, whether they are super tech-savvy or still learning.
---
Price Range: $100+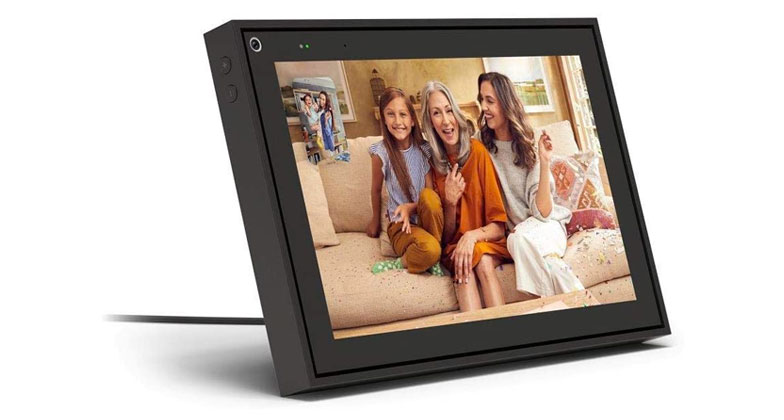 Looking for something more focused on staying connected with friends and family? The Facebook Portal connects with your Facebook/Whatsapp accounts and allows for seamless video calling. It also can be synced with Amazon's Alexa service, has the ability to link to any smart-devices in your home (thermostat, doorbell, etc), and allows you to watch videos from certain platforms. Overall, the Facebook Portal will be a great tablet addition to your home.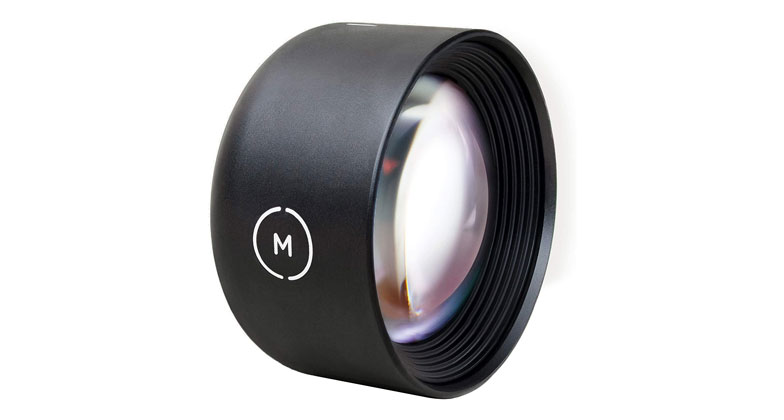 What's a new iPhone without the latest accessories? We all know the new iPhones have some of the best camera quality a phone can offer, so why not spice it up with the Moment lens. This lens will offer you professional camera level picture quality. I know we're all stuck at home, but you can pass the time exploring your hobbies through a different lens.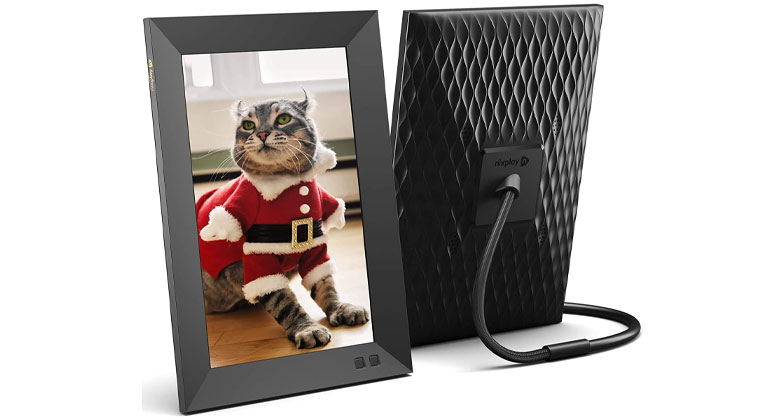 They say a picture is worth a thousand words, but how about a picture frame? This picture frame allows you to connect with your friends and family through pictures and videos. You can privately share images between friends and family all from your iPhone. This gift is a great way to stay connected and share memories and moments with your loved ones.
USB Microphone with Knox Gear Pop Filter Bundle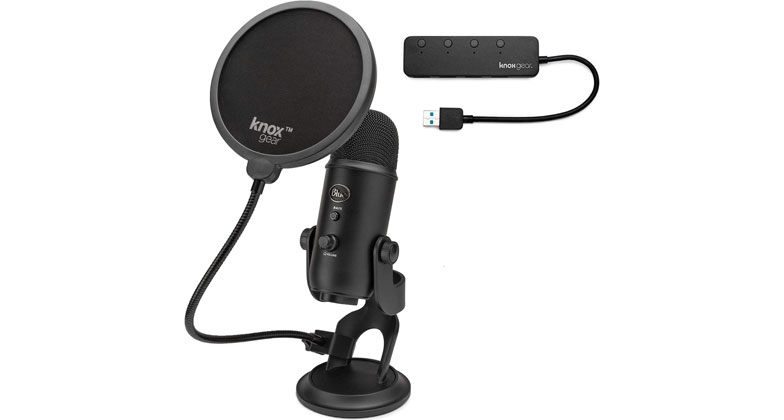 Whether it's for a hobby or for work, this microphone is perfect to capture the audio you want without breaking the bank. This microphone is designed for easy and convenient streaming with a metal adjustable stand and a port to plug in headphones. It doesn't matter whether you need to attend a class on Zoom, join a meeting, make a video, or sing your heart out, this microphone is perfect for it all.

Price Range: $0 - $30
Cancer Fighting Kitchen Cookbook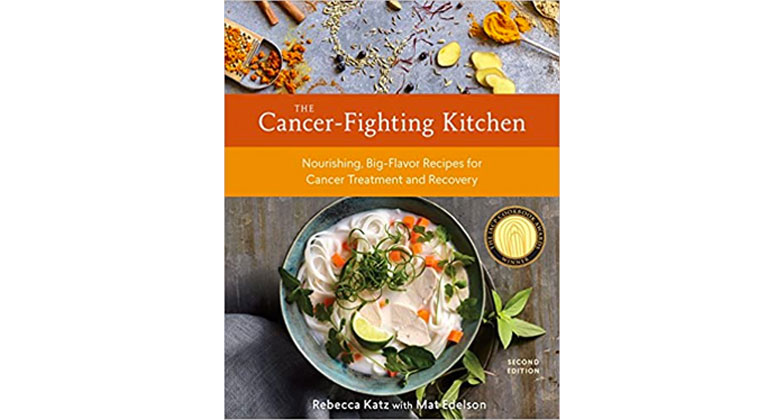 Cookbooks are amazing, as many of your loved ones have been cooking a lot more than in any other year. This Cancer-Fighting Cookbook contains many recipes that will help your loved one heal from cancer treatment as they make some delicious dishes.
Amazon Pantry Gift Card & Doordash Gift Card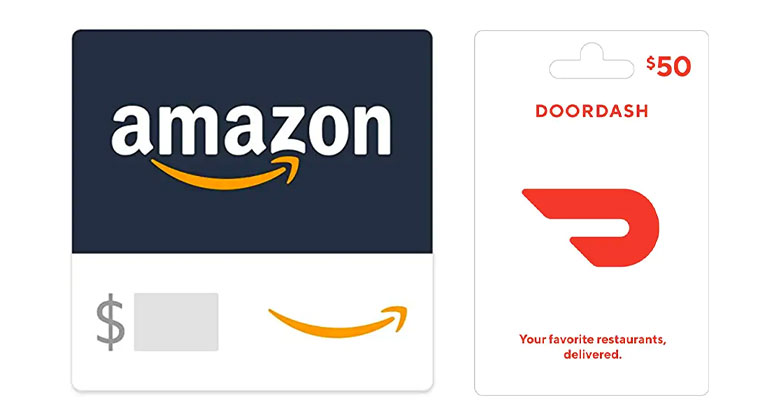 Amazon Pantry is a great way to get groceries delivered for those trying to avoid the stores as much as possible during the holiday rush. If they would rather have fully prepared meals delivered from a variety of different restaurants, a Doordash gift card would be another perfect choice.
Vacuum Insulated Water Bottle pair with Fun Stickers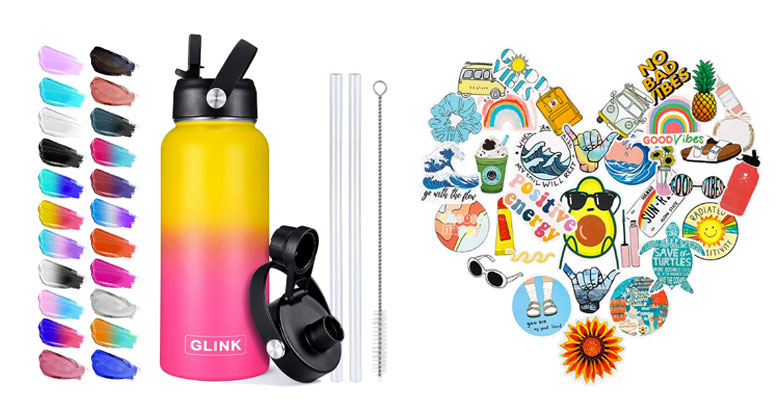 An insulated water bottle is the best way to make sure that you stay hydrated throughout the day. FIll it up in the morning and this water bottle will keep the water cold for hours. Cut down on plastic water bottles, and work towards a 2021 goal of staying hydrated.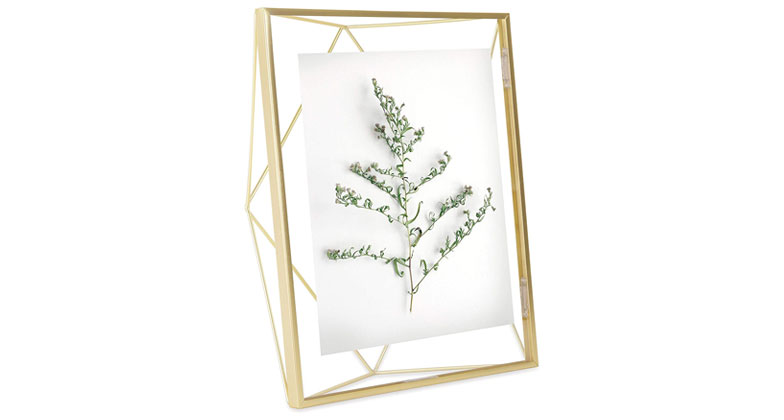 This picture frame makes a great addition to your home. With it's floating image design your picture will be sure to draw attention. The frame also comes in multiple sizes and contemporary finishes, perfect to fit any home decor.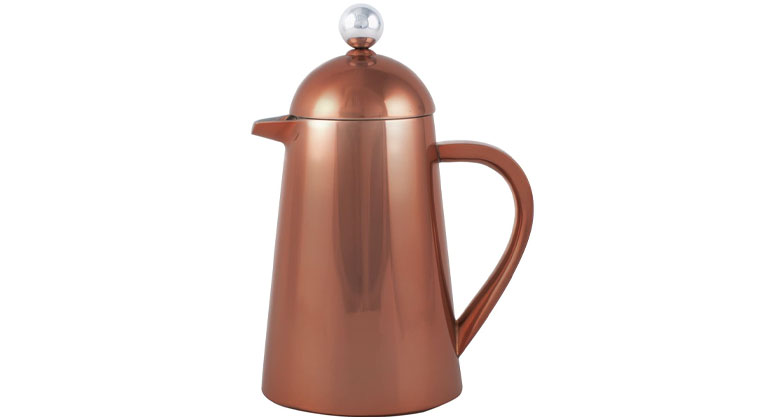 For those coffee-lovers in your life, this french press coffee maker might just make them put down the regular coffee machine forever. It even makes 8 cups of coffee, so you won't have to worry about trying to make one cup at a time.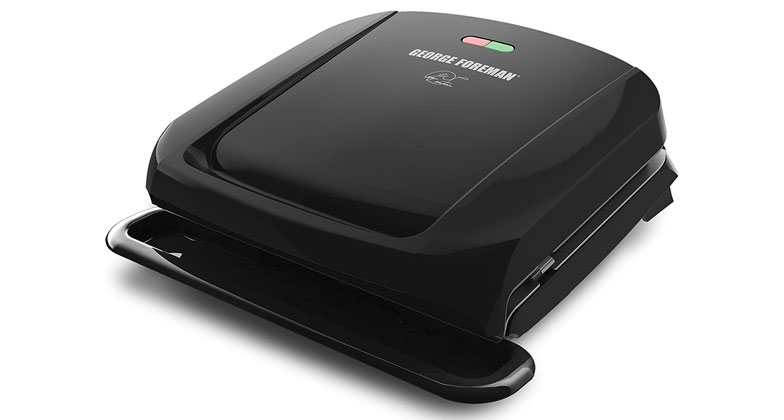 A George Foreman Grill is a great gift for someone looking to make delicious meals in a small space. This one even has removable plates that make for easy cleaning after use. You can make anything from hamburgers to grilled chicken with vegetables. You can also use it as a panini press for sandwiches. Definitely a must-have for any kitchen.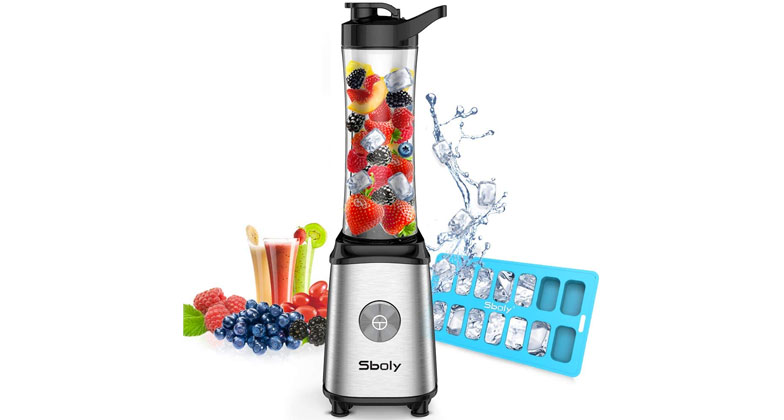 If you love making smoothies but hate having to drag out the gigantic blender for a small drink, this personal blender is a perfect choice. It is a powerful yet small blender that will fit on your counter and be ready for smoothies at any time.
---
Price Range: $30 - $50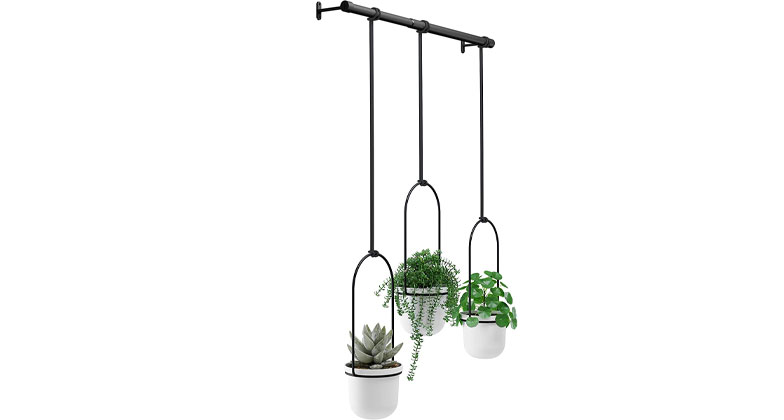 The Hanging Planter is a fun and efficient way to properly display your own personal herb garden. This adjustable planter moves both horizontally and vertically along a metal rod. The planter also includes all the mounting hardware and includes a 30-day satisfaction guarantee or your money back. This is the perfect gift for someone looking to improve their home garden without having to sacrifice their floor space.
Extra Large Luxury Bath Towel with Color-Coded Hanging Loop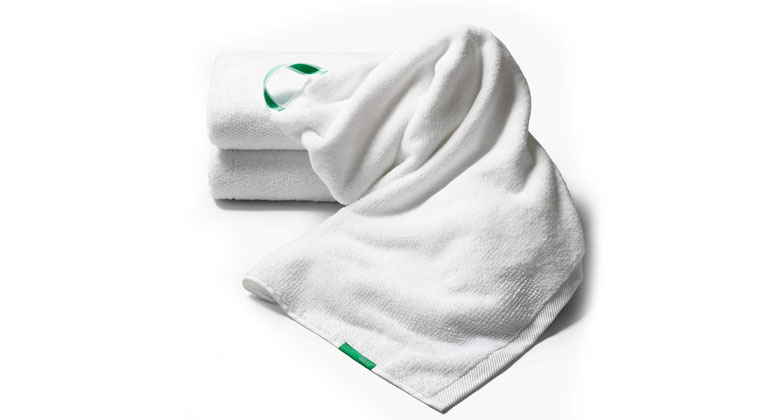 This luxury bath towel is made with 100% Sustainably-Sourced Aegean cotton. It is made with their patent-pending Wünderweave Technology, a soft, luxurious, and fast-drying weave creating the perfect texture and quality. Another unique feature is the hanging loop and unique sizing that allows for easy hanging and more coverage than a bath towel.
---
Price Range: $50 - $100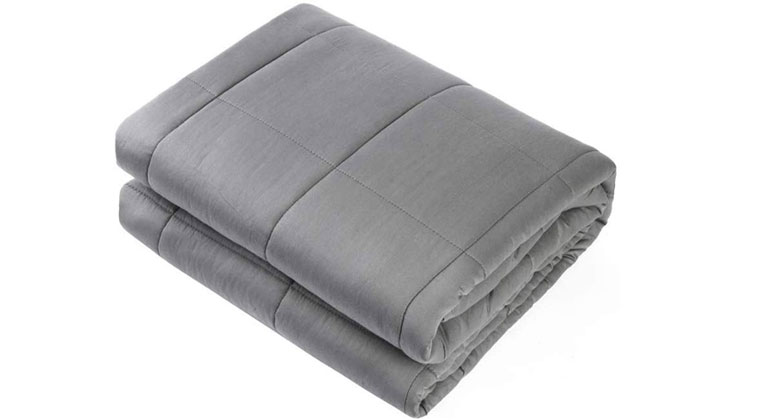 Weighted Blankets are the perfect gift for someone struggling with stress, insomnia, and/or anxiety. These blankets have been known to help people fall asleep faster and stay asleep until morning. The subtle weight of the blanket helps the body to relax, and it allows a person to get the weight of several blankets with only one (cool during the summer!). Definitely a must-have.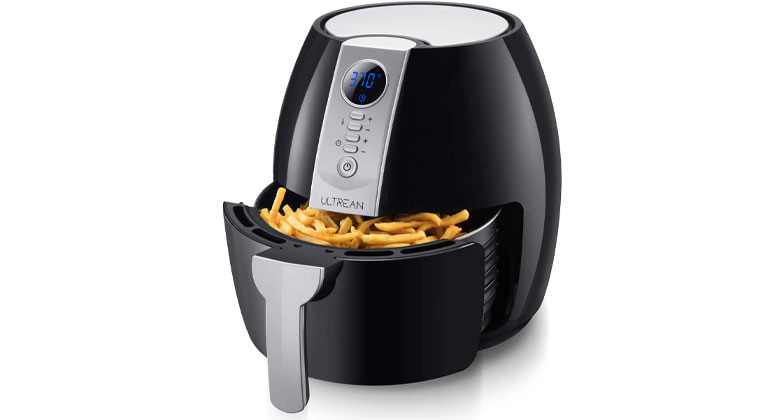 Air frying is taking the world by storm as a healthier and easier alternative to oil frying. Rather than having to drain and clean a large basket of oil after making dinner, you can simply clean the empty basket of this air fryer in a couple of minutes. It also takes up less space and will look clean and sleek in your kitchen.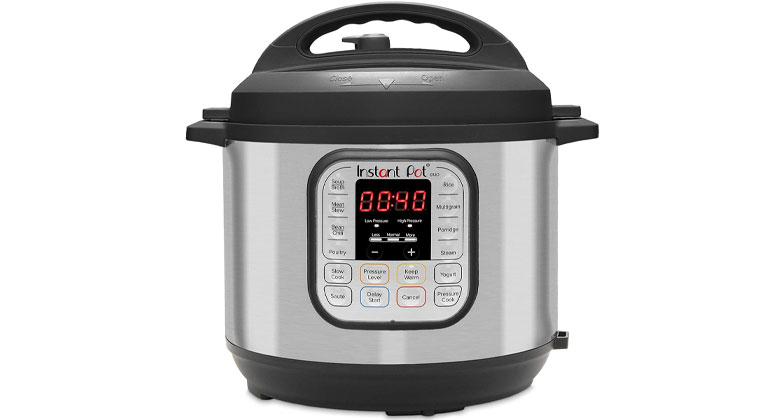 This multi-use pot is perfect for all your cooking needs. With the latest technology, you can ensure every meal you cook comes out perfect. Save time and energy with this easy and efficient tool. As well as being easy to use it is also safe to use with advanced safety protection. A great gift for anyone looking to improve their cooking skills and spice things up in the kitchen.
---
Price Range: $100+
Nespresso Essenza Mini Espresso Machine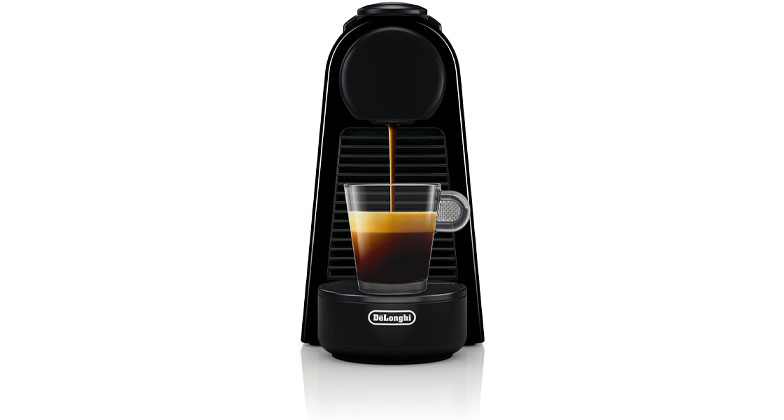 We all know we need that extra little pick-me-up in the morning. Instead of waiting in line for your favorite latte why not have it ready for you before you leave the house? This espresso machine is perfect for getting the barista-style coffee you want from the comfort of your home. Its compact size also makes it convenient for any kitchen space. Each machine comes with a variety of capsules for you to choose from and help you explore your taste buds.

Price Range: $0 - $30
Holistic Self-Care Guided Journal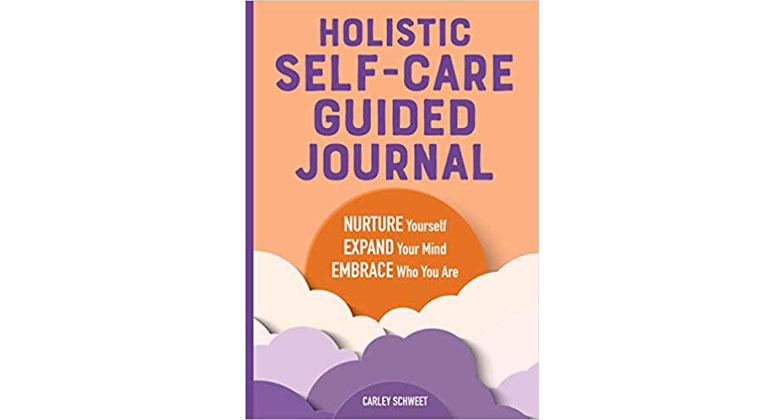 Self-care is the essential, powerful practice of loving yourself―not just with fun indulgences, but with everyday habits that support and strengthen every part of you. The Holistic Self-Care Guided Journal helps you build the best self-care practices and reclaim your relationship with yourself―addressing everything from nurturing your mindset to organizing your personal space to reaching out to your community.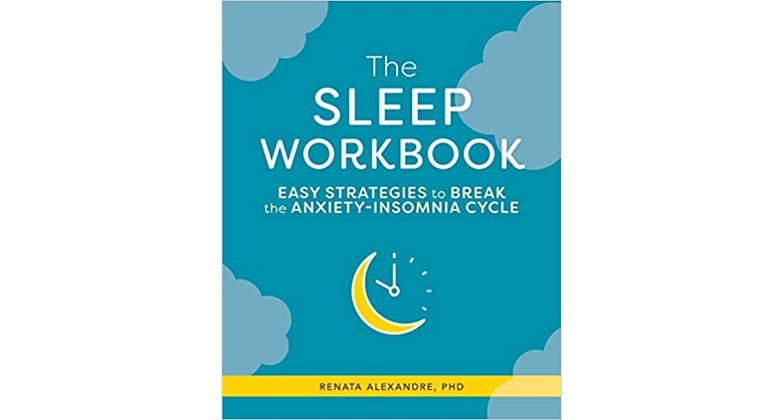 By following easy-to-understand steps, you can reduce anxiety, change detrimental sleep habits, and sleep more easily. CBT-I can help you make measurable positive changes, boost your confidence, and have more energy to do the things that matter. Before turning to options like sleeping pills, take the time to understand your insomnia and change the things you have full control over―your thoughts and behavior.
Shea Moisture Lotion & Hair Products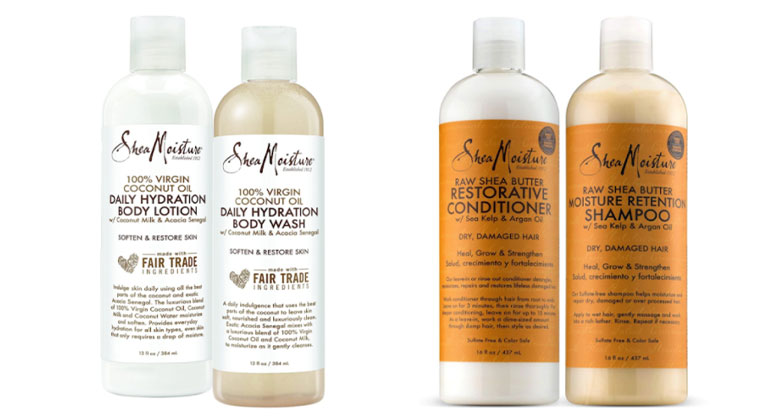 Shea Moisture makes amazing body lotions as well as hair care products. They pride themselves on providing natural, moisturizing products. They are also fair trade certified, so you can be sure that those who produced the ingredients for these products were paid fairly for their work.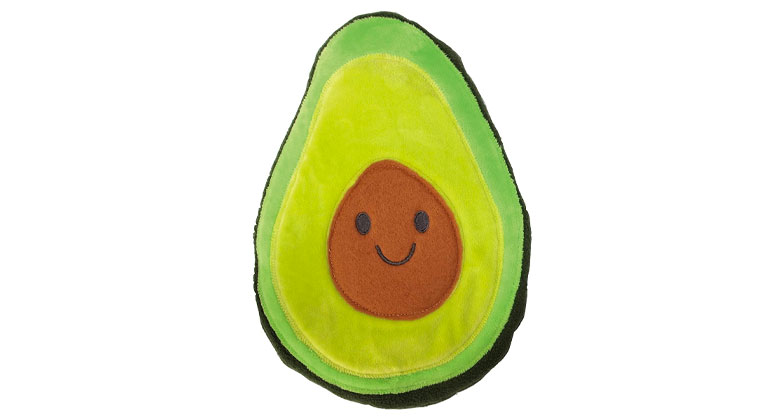 Rather than reaching for medicine for a muscle ache, reach for this cute avocado pillow filled with buckwheat! You can stick the buckwheat pack in the microwave and then stick the heated pack into this pillow for comfortable pain relief. The pillow also comes in several other shapes, such as a lucky cat or a seal.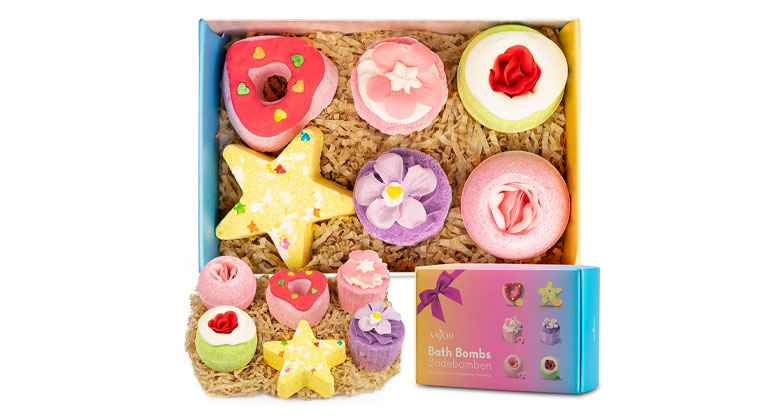 Treat your loved one to a bath bomb kit. These bath bombs are made using organic ingredients which will be more gentle for sensitive skin. Put one of these in a warm bath for a stress-relieving evening.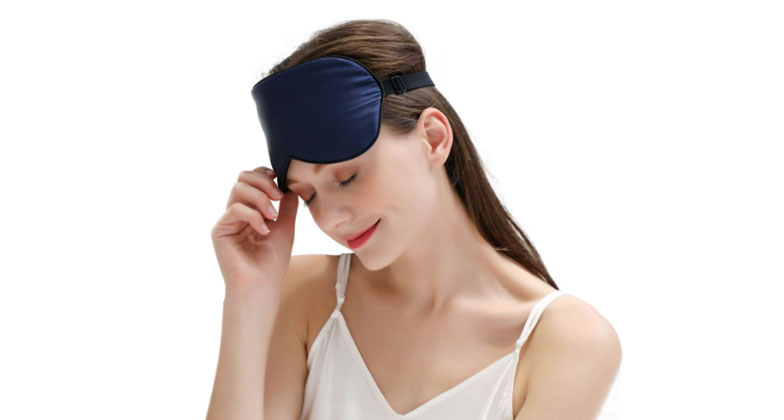 An eye mask may be just what you need if you struggle to sleep. It will dim that residual light in the room that could be making it harder for you to sleep. This is also 100% silk, so it will stay cool all night.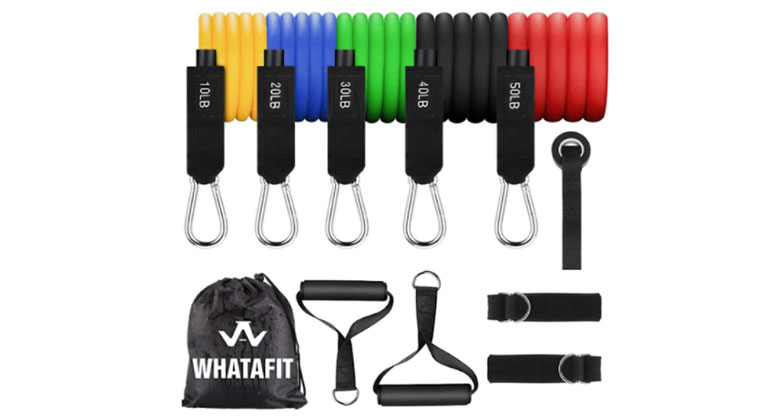 Gyms seem to be one of the last things to reopen, and it might take a long time until your family feels safe exercising in such a communal environment. Workout bands are a great alternative to bulky and expensive home workout machines, and are sure to tide your loved one over until they feel safe to go to the gym again.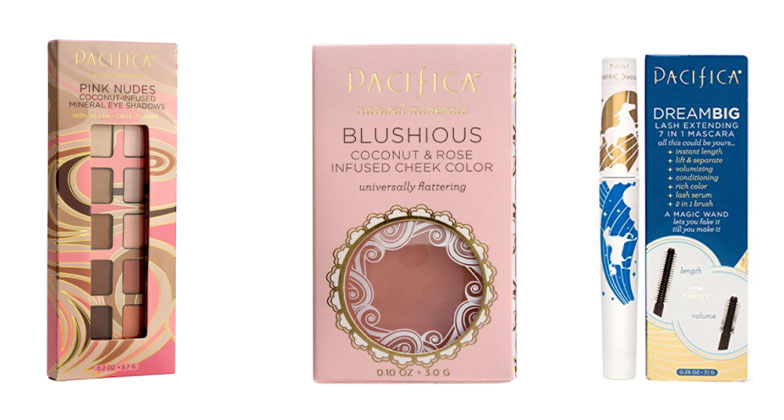 If you are looking for vegan or cruelty-free makeup products, the Pacifica Beauty brand is perfect. They are 100% vegan and cruelty free, and they also don't use parabens, silicone, phthalates, or other harmful ingredients you wouldn't want to find in makeup. Some products they offer are eyeshadow, blush, and mascara, as well as a plethora of other products you can find here.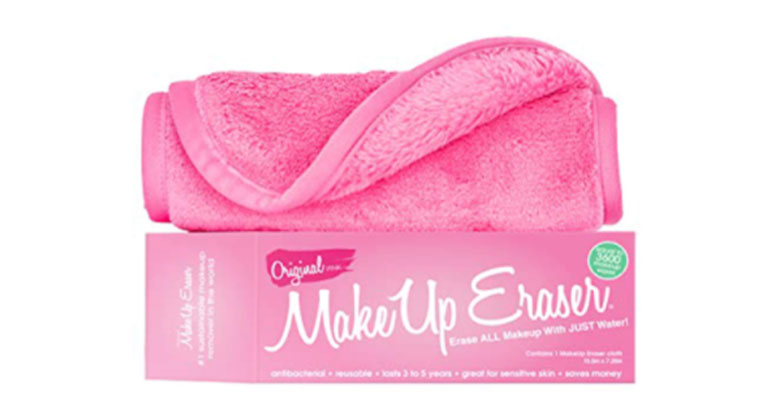 A makeup eraser with just water? That's exactly what the makeup eraser does, with ultra-soft and absorbent fibers water stays trapped in the cloth and allows for easy makeup removal. With two different length fibers on each side, the cloth has a great multi-use feature. The shorter fibers are for easy makeup removal while the longer fibers side is for gentle exfoliation. Whether regular or waterproof makeup, this makeup eraser can remove it all every single time.
Why I'm Grateful for You - Fill-in-the-Blank Gift Journal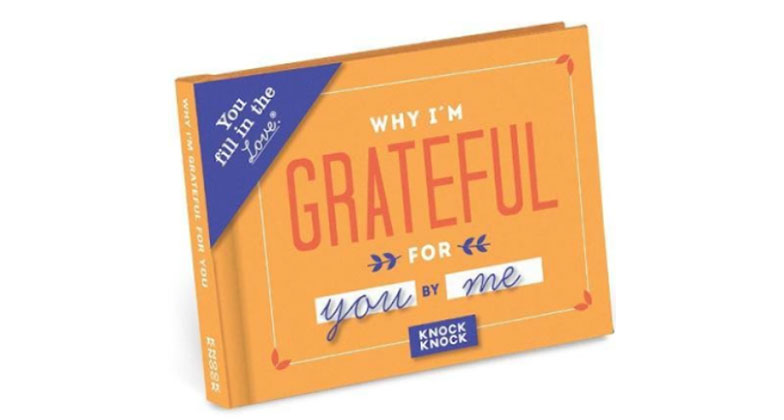 If you are looking for a fully customized gift that will mean a lot to whoever receives it, this gift journal is perfect. It gives you the prompts and you have the freedom to describe what this person means to you. This book is a gift they won't forget.
---
Price Range: $30 - $50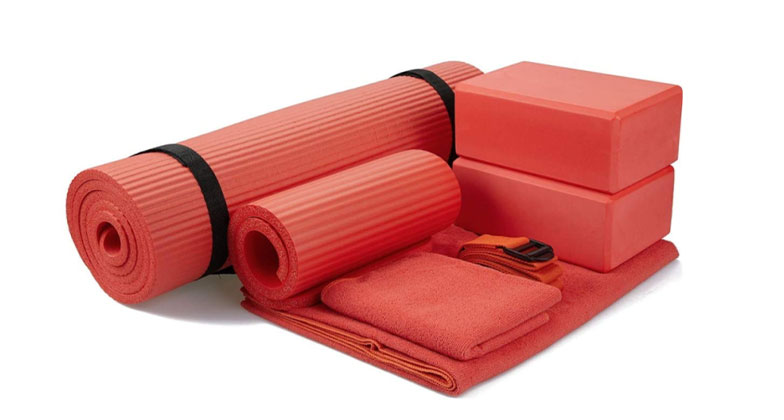 Many fitness trainers and yoga instructors have been offering classes online or offering free intro yoga videos on Youtube. In order to participate, you can grab this small yoga kit. This provides you with a mat and a few of the other accessories you may need. It even comes with a carrying strap so you can bring your kit to a class when they meet in person again.

Price Range: $0 - $30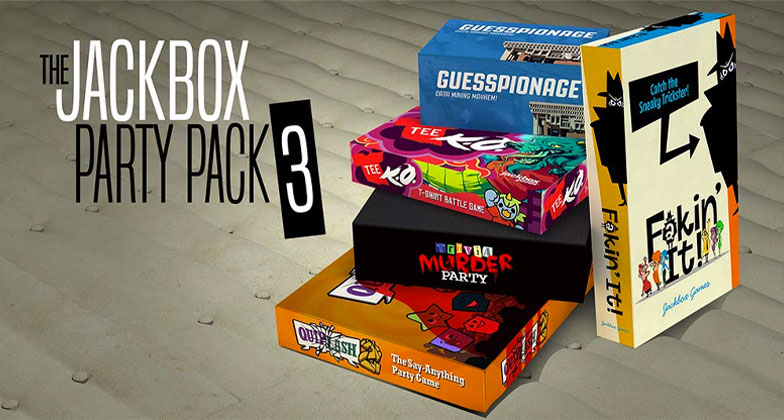 For those missing their family members due to having socially distant holiday celebrations, a Jackbox Games pack is fun for the whole family. You can facetime one another and play this online board game together. All you need is for one family member to have a computer or a Fire Stick, and a computer or phone for all the other participants. This is a great way to stay connected during the holiday season.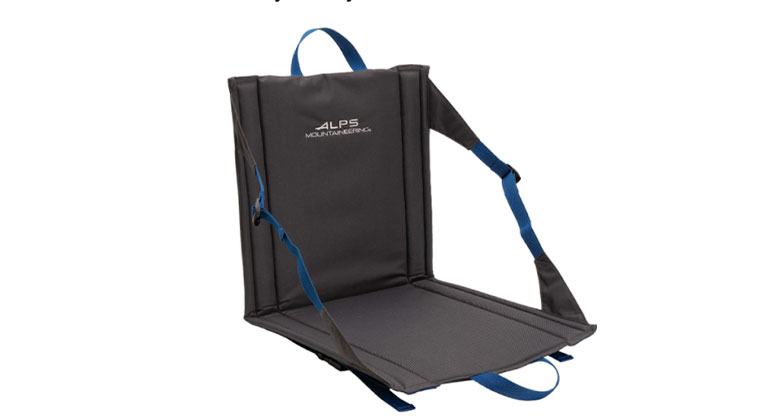 The perfect gift for your favorite sports fanatic. The Mountaineering Bleacher Chair is a lightweight stadium seat/chair with webbing handles for easy transport. Adjustable straps allow you to sit in your desired position and a mesh pocket allows you to store snacks and magazines comfortably. This product comes in two different colors and fits comfortably at any stadium.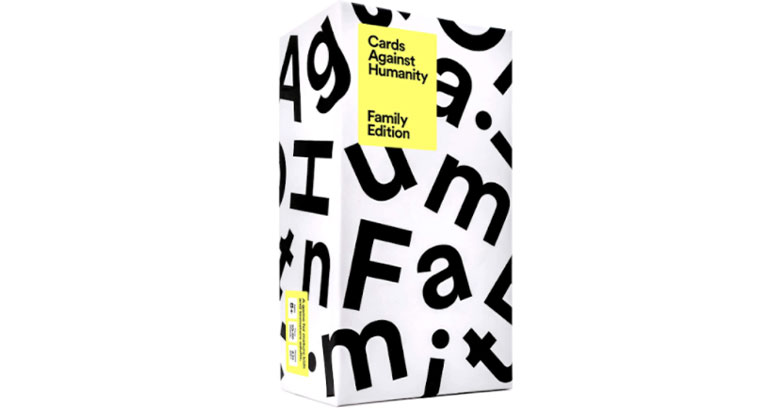 Cards Against Humanity (Family edition) is the best way to get you and your loved ones together for a game night. This game Includes 600 cards packed with groundbreaking toilet humor, such as "Filling my butt with spaghetti" and "A cloud that rains diarrhea." This is perfect for children 8+ years old and is all the fun without all the adult humor.
---
Price Range: $30 - $50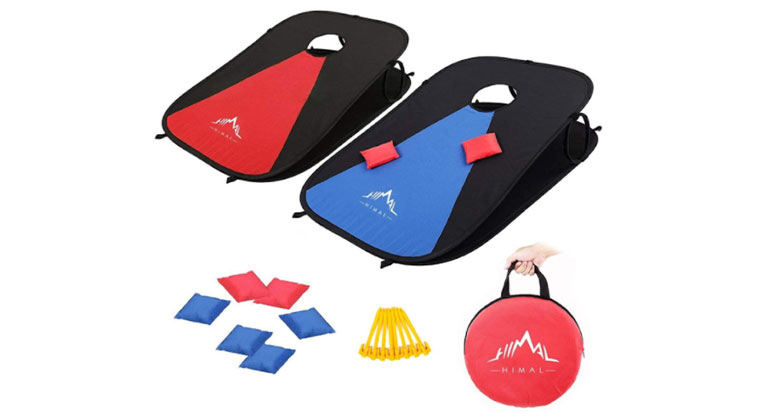 For a family looking for a fun indoor game, this cornhole/beanbag game set is a perfect present. It is also portable so it can be played inside or outdoors during the warmer months.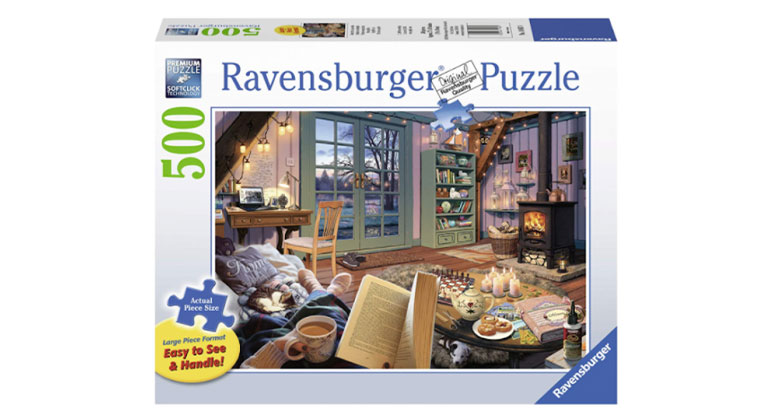 These puzzles are stunning, they would be perfect to frame in your home once you complete them! They come in a variety of sizes, so if you would rather have a more difficult 1000 piece puzzle or a 500 piece puzzle you can get the perfect gift puzzle.
---
Price Range: $50 - $100
DoubleNest Lightweight Camping Hammock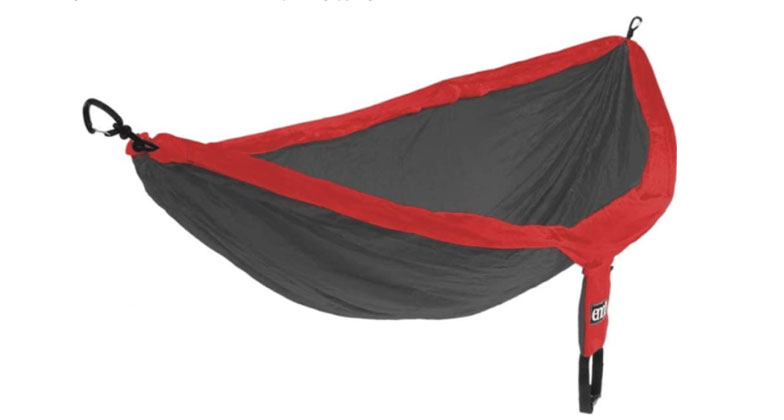 This is a great gift for someone who enjoys spending time outdoors and is looking for a comfortable way to experience it. This portable hammock is durable and lightweight. It's perfect for the backyard or a camping trip for some quality time with nature.

Price Range: $0 - $30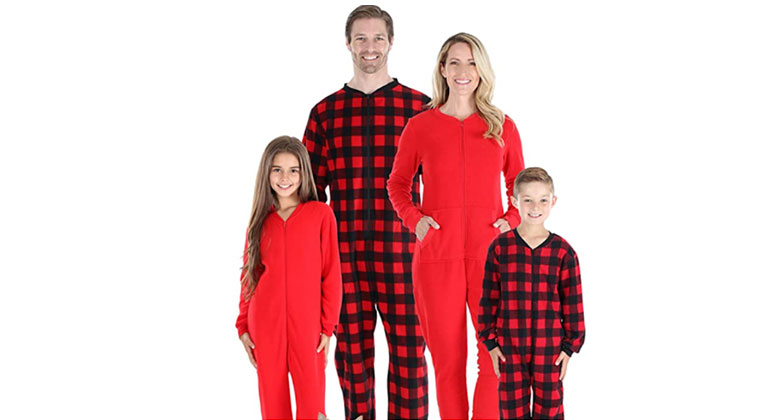 Who doesn't love a good holiday onesie? These onesies come in both adult and child sizes, so the whole family can match on Christmas morning.
Warm Winter Touchscreen Gloves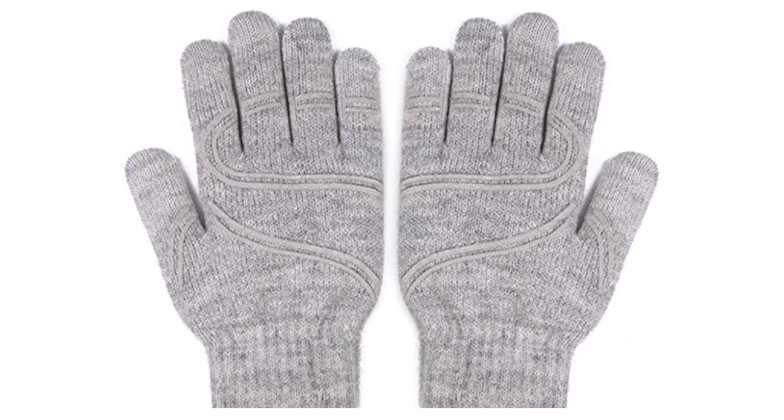 These gloves are a winter must-have. With GripTrak pattern for improved grip of your handheld devices, you won't have to worry about your phone slipping through your gloves. The Soft microfleece lining enhances comfort and warmth so you can enjoy using your phone without having cold hands. The fiber on all 10 fingertips allows you to fully use your phone without removing your gloves.
Sushi Socks Box is a fantastic idea for a funny gift that will always spark a lot of laughter. Surprise your nearest and dearest with the contents of the box! Whether it's a Christmas gift/birthday gift/Valentine's Day gift, the sushi socks are a universal gift for all occasions. With unique and exceptional socks this box is unlike any other product.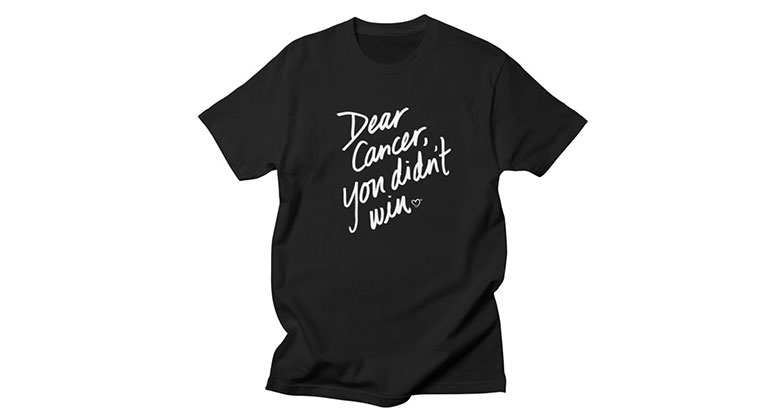 These shirts are sure to bring a smile to any cancer fighter or survivor's face, reminding them that they are not alone. These super-comfortable shirts come in a variety of sizes and will make a perfect gift for anyone on your mind this holiday season.
---
Price Range: $30 - $50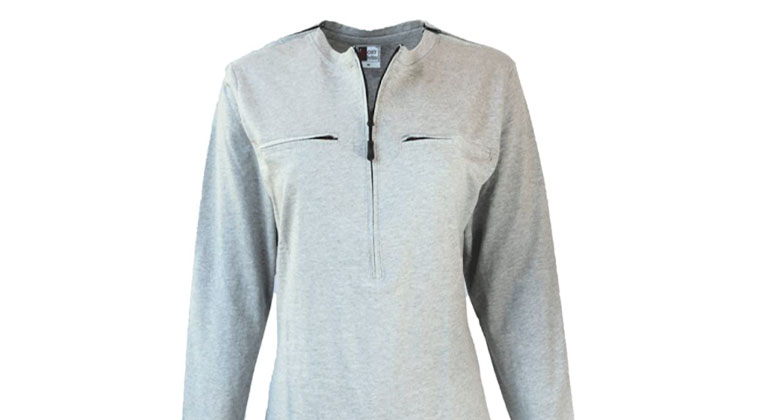 As the winter months approach, family members still in treatment may be feeling cold while traveling to and from chemo appointments. This hoodie is perfect as it can be unzipped for port access, and zipped back up to be worn as a warm winter jacket.

Price Range: $0 - $30
F*ck Off, I'm Coloring!: Swear Words to Color for Comfort pair with Colored Pencils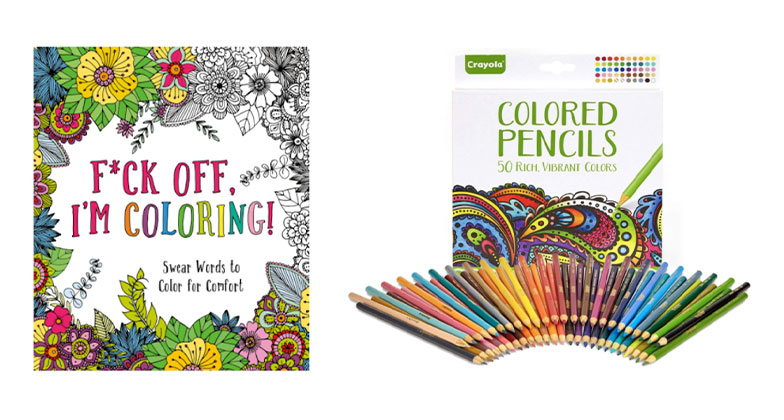 Coloring books are a great stress reliever and will make a great gift for anyone, artist or not. This adult version is sure to bring a smile to anyone's face. Crayola coloring pencils for these coloring books are highly recommended as they will last a long time and produce quality colors.
---
Price Range: $30 - $50
BUDDHA BOARD: Relaxing Water Painting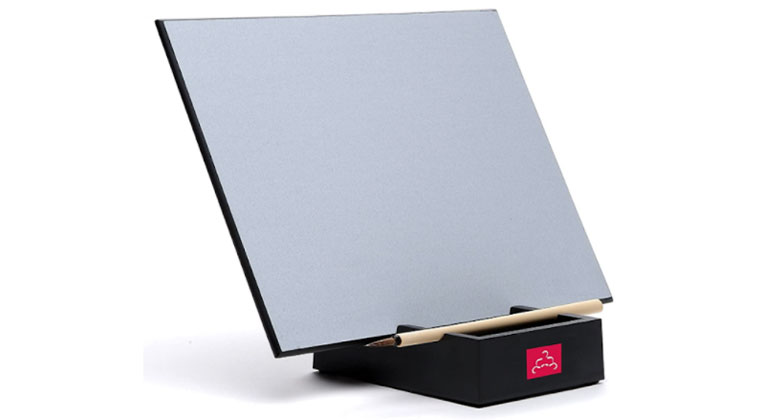 Water Painting is a relaxing activity that can easily be paired with meditation or self-care rituals. You paint with water and a bamboo brush, and as the water dries the painting evaporates.This environmentally friendly board uses no ink or paper and can be used many times.
XXL Coloring Poster pair with Washable Markers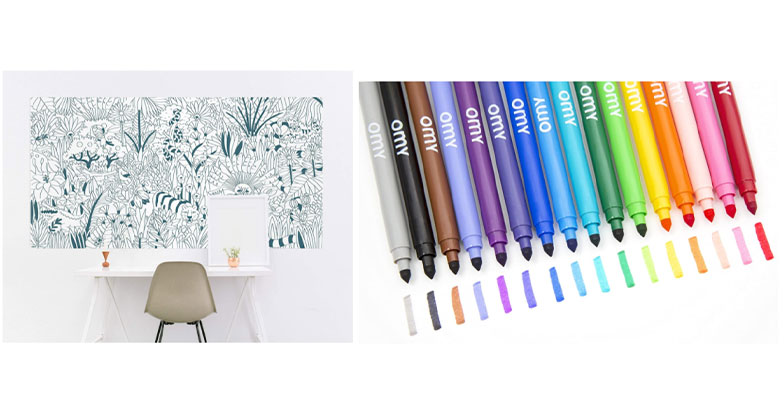 A coloring poster is a great way to pass the time and brighten up your home. What is more gratifying than living up your home with your own personal artwork. With the washable markers, you can ensure that you get the perfect poster that you want every time.
---
Price Range: $50 - $100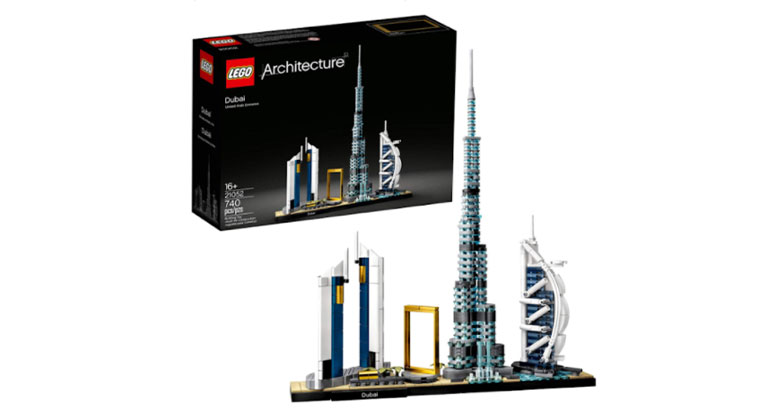 What if you could make travel through time and space possible. Build these iconic models of famous architecture, archeological, and historical landmarks, and you'll feel transported to your dream holiday destination.
---
Price Range: $100+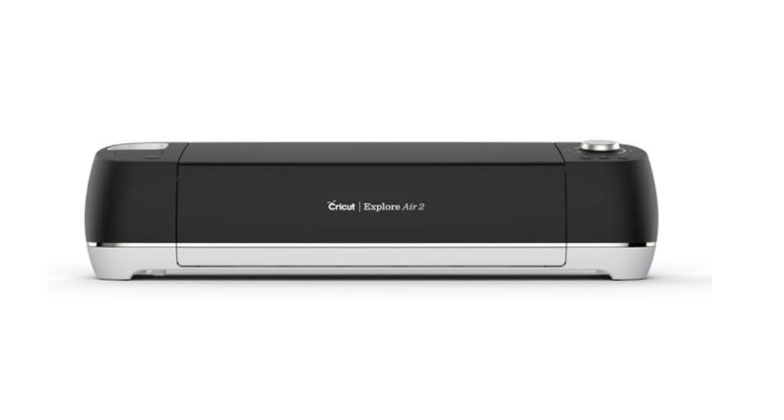 If you or someone you know is interested in exploring their creative side then this cutting machine is perfect for them. It can cut hundreds of different materials and makes stickers, home decorations, home-made gifts and so much more. Not only will you get the machine, but you also get access to their design software where you can upload images and choose from 100,000's of images. This machine will take your DIY crafts to a different level.
Looking for even more gifts? Check out our Amazon Shop!
This post contains affiliate links, which means if you buy something you will help support IHadCancer and the free content we provide. The price you pay is not affected. Thanks!